Hobbies That are Worth Learning and Pursuing in 2021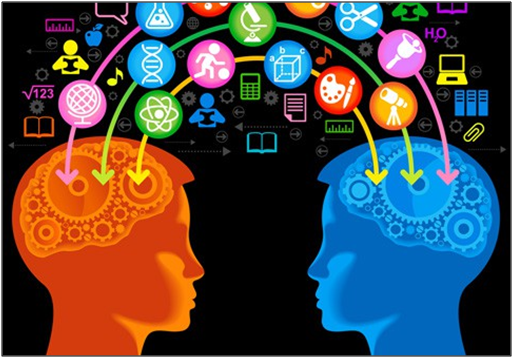 Becky
Newly middle-aged wife of 1, Mom of 3, Grandma of…
As everyone prepares to ring in the New Year, it's only natural to start making a list of resolutions or goals that you hope to achieve. Common resolutions include those related to finances, careers, and even weight loss goals, which tend to get the most attention. But for the upcoming year, why not take a different approach and set a goal that you will find ways to relax, slow down, and feed your soul by picking up a new-to-you hobby?
To help get you on your way, here's a list of hobbies that are worth learning and pursuing in 2021, each of which will provide you with that sense of relaxation and can act as an escape to the everyday stress of life.
Painting
One of the best things about taking up painting as a hobby is that there are no rules. There is no wrong or right way to paint, and whatever you create is perfect. This is your chance to be as creative as you like, experimenting with different colours, subjects, levels of intricacy, and even the size of the painting itself.
If the idea of painting on a canvas seems a little intimidating, you can start small and just paint on paper while you get used to the hobby.
Sewing
Sewing has almost become a lost art as of late and has really dropped off in popularity. However, designing and making your own clothing, accessories, and home décor can be incredibly fulfilling and a great way to get exactly what you want.
If you're having a hard time finding the perfect drapes for your home, why not sew them yourself? Maybe you want to switch out your decorative throw pillows but can't find what you want? Again, making your own cushion covers can quickly solve that problem.
What's really great about this hobby is just how accessible the supplies and materials are. You can easily find sewing supplies online London, where you'll find a huge selection to choose from, and you can enjoy the convenience of having it delivered right to your door.
Cooking
Although cooking is a necessity, there's a difference between cooking because you have to eat, and cooking because you love creating unique dishes and combining different flavours and textures. Finding the joy in cooking can help to open up a whole new realm for you and really give you an appreciation of ingredients, cooking techniques, and styles.
A good place to start is by picking up some cooking books that don't just showcase recipes but also highlight techniques so you can learn to better your skills in the kitchen.
Writing
Here's another creative outlet that can help you to relax and unwind after a busy day at work. Writing can be done in various forms from journaling, to short stories, to writing your very own novel. You can be as creative and imaginative as you like, and again, there are no rules.
Each of these hobbies gives you a way to make your personal health and wellness a priority in 2021, and they are all great ways to be creative while relaxing.
Becky
Newly middle-aged wife of 1, Mom of 3, Grandma of 2. A professional blogger who has lived in 3 places since losing her home to a house fire in October 2018 with her husband. Becky appreciates being self-employed which has allowed her to work from 'anywhere'. Life is better when you can laugh. As you can tell by her Facebook page where she keeps the humor memes going daily. Becky looks forward to the upcoming new year. It will be fun to see what 2020 holds.