How To Capture A Perfect Vacation Video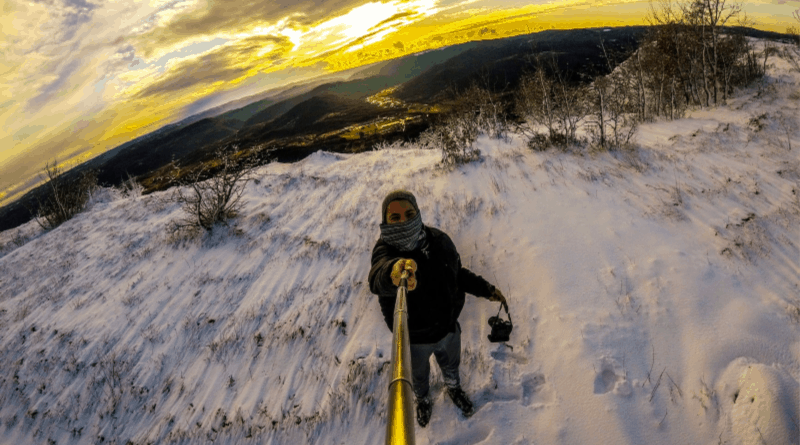 Becky
Newly middle-aged wife of 1, Mom of 3, Grandma of…
There's no perfect time to shoot amazing travel videos than summer. At this time of the year, the sun is up and you can easily capture the sceneries. Shooting travel videos is a growing trend nowadays.  YouTube data revealed that views of travel videos have increased by 41% in August and September 2018 compared to 2017.
Whether you are on the beach or appreciating the beauty of nature, your summer vacation will never be complete without shooting videos. But for some people, shooting vacation videos can be a disappointing experience. The truth of the matter is that you don't have to be an exceptional GoPro video editor to shoot a stunning vacation video. Here are some tips on capturing the best travel video to capture your summer vacation.
Get Inspiration
At first, shooting travel videos may seem daunting. One of the ways you can learn to shoot amazing vacation videos is to watch how the experts do it. There are many travel videos on YouTube where you can draw inspiration from. These videos will provide you with tons of shooting techniques, different formats, and others. From there, you can come up with your own shooting style.
Configure Your Camera Settings Before The Trip
You would want your camera or phone to be configured to your desired settings before your trip. Experiment on the settings that will work best for you and then make sure that everything else is in default mode. Do not change the settings as it could affect your footages. Spend some time experimenting with your camera in order to find the right settings.
Shoot smart
Sometimes your excitement can get the best of you that you would tend to overshoot. Remember the purpose of your vacation is to enjoy and appreciate the surroundings. Decide on the best time to shoot. In the first place, you didn't go to the place to just shoot videos, you went there to enjoy the scenes and have some well-deserved vacation.
If you like to shoot your travel videos, the best time to do it is during the day when the light is at its best especially in the early morning or around sunset. That way you can spend the rest of the day appreciating the sights and enjoying the experience.
Let the location speak for itself
When it comes to shooting vacation videos, it is always best to show don't tell. It would be better for your viewers to see the actual beach rather than make them imagine. Whether it's a beach or a mountain, the setting should be the star of your video. You and your loved ones can still be front-and-center but your location should also be given its own camera time.
Keep it candid
The most important thing with shooting travel videos is to make your video unique. Like other travelers, capturing vacation videos should be about being yourself. Instead of focusing on the famous landmarks and having a selfie or groupie there, make a video of what makes your trip different. This way, you are able to make your audience experience your trip.
Document what you want to remember
Sometimes it's the little things that are worth remembering. Think of your video as a highlight reel. You don't have to shoot the whole event. Just a moment from the event is enough. 
Enjoy the moment
If you are having fun during your vacation, capture it on video. I mean isn't it the point of going on vacation? To have fun and convey happy energy. If you like to show in the video that you're having fun while trying out the gym in your hotel, by all means, have one of your companions shoot the video for you.
Be wary of your lighting
Just like any other video, lighting is an important consideration. In most instances, you would want to rely on natural light when shooting videos. The best time to shoot a video is when the sun is lower in the sky. There are some apps like Magic Hour that tells you when the next sunrise or sunset will be. Using that information, you will know when will be the best time to make a video.
Use music strategically
Since you are making a travel video, chances are there will be a lot of audio. But being in different environments and shooting on different devices, it is not possible to get great audio all the time. The good thing about it is that you can always insert music to make the whole story come together.
Let your camera roll
Whichever location you are spending your vacation, turn your camera on. Part of what makes your travel video engaging is the people who make your trip even more memorable. Featuring your travel buddies in the video will help make it more authentic and human. Don't be afraid to overshoot. You can always edit it out from the final product.
Becky
Newly middle-aged wife of 1, Mom of 3, Grandma of 2. A professional blogger who has lived in 3 places since losing her home to a house fire in October 2018 with her husband. Becky appreciates being self-employed which has allowed her to work from 'anywhere'. Life is better when you can laugh. As you can tell by her Facebook page where she keeps the humor memes going daily. Becky looks forward to the upcoming new year. It will be fun to see what 2020 holds.