How To Design the Perfect Space
Becky
Newly middle-aged wife of 1, Mom of 3, Grandma of…
Decorating a room can be a fun, exciting challenge but it can also be daunting if you aren't sure what you want. Whether you're trying to design the perfect bedroom or a picturesque living room, you want your favorite space to reflect your individual style. Creating a room that balances comfort and style isn't always easy but using these three tips can help you design the space of your dreams.
Choose the Right Lighting
Lighting sets the entire tone for your room. Lots of natural light can make your space feel cheerful and airy, while dim artificial lighting creates a softer, more romantic atmosphere. To choose the right type of lighting, you first need to decide what you want the tone of the room to be. If you want a bright, airy space for entertainment purposes, natural lighting is the way to go. If you want an intimate atmosphere, dimmer lighting options may be more suitable.
However, it's important to know that you can combine the two options if you want. Blinds are a great way to filter out natural light when you want a softer atmosphere. Next Day Blinds professionals will install great products that will allow plenty of light in when you want it. When you want to limit the amount of light in the room, just close Next Day Blinds.
If you prefer artificial lighting, the fixture you choose dictates how much light your room gets. Choose a fixture that gives off less light for a romantic atmosphere or one that gives off a lot of light to brighten up a dark room. Decorative lamps can also help you customize the lighting in the room.
Play With Color
A colorless room looks cold and lifeless, but a room filled with too many contrasting hues looks busy and chaotic. Finding a balance between the two extremes is key for designing the perfect space. If you prefer a design with fewer colors, you may want to use white walls and neutral-colored furniture. You can then incorporate pops of color with fun throw pillows, rugs and wall décor. On the other hand, you can paint your walls a richer color and tone down the hue with neutral-colored accents.
Play around with color to see which option is best for you. If you like a lot of vibrant colors, choose one of two shades combined with neutral colors to balance out the brightness. If a clean, streamlined design is more your style, make sure you add at least a few colorful accents to brighten up space.
See Also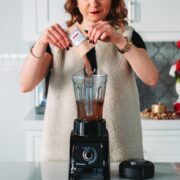 Find Furniture That Matches Your Style
Furniture is key to comfort. To design the perfect space, you need furniture that matches the style you are going for yet is comfortable and inviting. You should also keep in mind the functionality of the space and choose furniture that is appropriate. If you're decorating a large living room where you intend to host parties, it may be a good idea to invest in a sectional that can seat many people. If you're going for a more intimate space where you can curl up and watch TV with your significant other, a loveseat may be more appropriate.
Once you know what type of furniture you need, you can choose a style and color that reflects your personal style. If you like a modern style, choose seating that is streamlined and boxy. For a classic theme, select furniture with curvy designs. The furniture you choose allows you to add your own style to space while turning your room into a comfortable place for you to relax in. Whether you intend to use your space for entertainment or you just want a place where you can relax, these design tips can help you create the perfect room.
Becky
Newly middle-aged wife of 1, Mom of 3, Grandma of 2. A professional blogger who has lived in 3 places since losing her home to a house fire in October 2018 with her husband. Becky appreciates being self-employed which has allowed her to work from 'anywhere'. Life is better when you can laugh. As you can tell by her Facebook page where she keeps the humor memes going daily. Becky looks forward to the upcoming new year. It will be fun to see what 2020 holds.