How to Find the Right Talent For Your Independent Film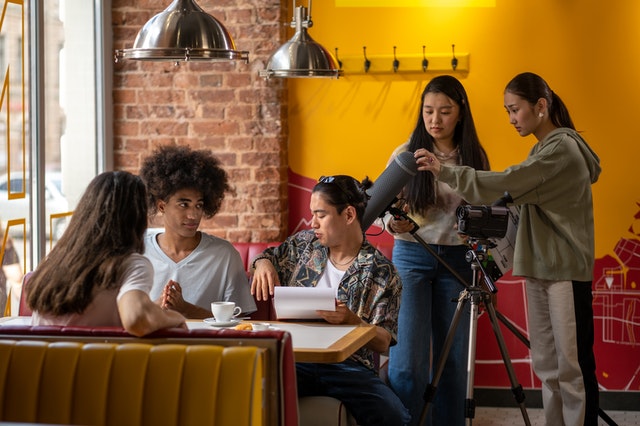 Deepak
Deepak is a lover of nature and all things sporty.…
Independent filmmaking has been on the rise since the dawn of the DSLR camera with video capabilities and the increasing affordability of video and film production equipment. While access to tools is becoming easier, film directors and producers still need to develop a knack for finding the right talent for the parts they are casting, staying as true to the script as possible.
Here are the steps to casting the right talent for your independent film.
1. Write a Comprehensive Casting Call
You should summarize the plot of your film in a few sentences. Then write down the specificities of each role that you are casting, including character name, a brief description of their role in the film, desired height/weight/race/experience if applicable, and any other details you feel will streamline the talent that applies for the role.
Have you locked down dates and locations for filming? You should mention those as well. Don't forget intended compensation either, since only some actors will work at lower rates and it wouldn't be fair to bring them into the audition process when you can't meet each other's needs.
2. Post Call to Casting Websites
Posting casting calls to websites is a pretty simple way to acquire talent, given the virtual world we live in. You can find actors for hire on numerous websites including backstage.com, casting networks.com, and even through apps, as the world becomes more accustomed to work and play through smartphone use. Make sure you ask for headshots, full-body shots, and a video reel.
3. Review Your Submissions
Every casting director and independent filmmaker has their own process for discerning which talent is right for their film.
One approach begins with a scan of headshots to match with the envisioned physical expectations of the role, then reviewing acting credentials, and most critically, reviewing the video reel that the actor has provided. A video reel can tell you a lot about an actor. Their carriage, facial expressions, stage presence, and vocal tone/variety are all things that can't be gleaned from still images alone.
4. Audition Request
When you have selected potential actors for a role, you should contact them and send them "sides," which are select scenes from the script that include their character, so that they may prepare either a self-taped audition that they can send you virtually, or prepare for a live casting session. A call-back round is essential as well so that you can see how the actor responds to direction.
5. Final Details
So you have found the perfect actor for your independent film! What is next? You will want to contact the actor with a cast release form that details their obligations on set and details of payment, as well as provide them with a full script. If you have dates blocked out for filming, you need to verify those before sending them the contract.
There are many facets to independent film production, and arguably, casting the right talent is the most critical part. These steps will provide you with what you need to get started.
Deepak
Deepak is a lover of nature and all things sporty. He loves to spend time outdoors, surrounded by the beauty of the natural world. Whether he's hiking, biking, or camping, Deepak enjoys being active and in touch with nature. He also loves to compete and push himself to his limits. Deepak is an avid cyclist, runner, and swimmer. He has competed in several triathlons and marathons, and is always looking for new challenges to take on.