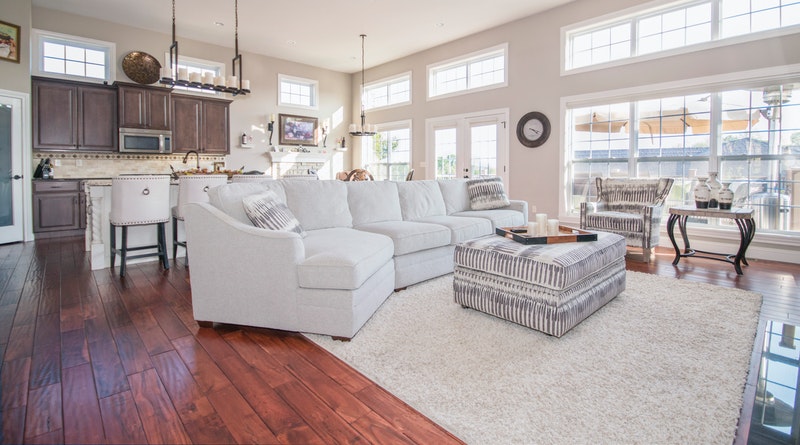 Becky
Newly middle-aged wife of 1, Mom of 3, Grandma of…
How To Furnish Your Home
There are different considerations to make when you're selecting furniture for your home. Your furniture needs will vary depending on the amount of available space, your personal style and how you want to use the space. Depending on what you select, the look, feel and functionality will change, so it's important to make selections based on the intended purpose and design of the room. Below are some tips to properly furnish your home.
Ask an Expert for Help
There are a lot of decisions to make when picking furniture. You have to decide what theme you want in your home, which different fabrics appeal to you and the function of the rooms you're furnishing. Talking with someone who helps people achieve their design goals through furniture selection can be helpful in making decisions that are best for you and your vision. They may be able to help you select furniture that makes sense for the dimensions and function of each room and choose fabrics and colors that fit with your theme. Asking a professional, such as someone that works at Resource Furniture Toronto, can make the furnishing process easier and less stressful.
Pick Furniture According to the Size of the Room
The rooms in your home will vary in size, with some rooms allowing for more or larger furniture than others. Before you select furniture, it's a good idea to measure each room you're furnishing. Once you know the measurements, think about how you would like to use that space. Is it a bedroom in which you want a bed, two nightstands, and a dresser? Knowing the dimensions and which furniture pieces you want will help you make decisions. If you imagined a queen bed, two nightstands, and a dresser, but the dimensions don't allow for those items, you can decide how you will adjust your selections based on the available space.
Furnish for Functionality of the Room
Some rooms may have to serve multiple purposes; for example, maybe your living room also needs to serve as a bedroom with storage for clothing. If you need room to serve different functions consider selecting multipurpose furniture, which is furniture that serves two or more purposes. For the aforementioned example, purchasing a multipurpose couch that has storage drawers beneath it and can be converted into a bed could be helpful for the function of that room. Whatever the room is used for, consider how to make efficient use of the space with the furniture you choose.
See Also
Furniture can affect the flow, ambiance, and function of a room. Try these tips to create a welcoming home that's free of clutter with efficient and practical usage of the space.
Becky
Newly middle-aged wife of 1, Mom of 3, Grandma of 2. A professional blogger who has lived in 3 places since losing her home to a house fire in October 2018 with her husband. Becky appreciates being self-employed which has allowed her to work from 'anywhere'. Life is better when you can laugh. As you can tell by her Facebook page where she keeps the humor memes going daily. Becky looks forward to the upcoming new year. It will be fun to see what 2020 holds.