How to Get a used Car Warranty and is it Worth it?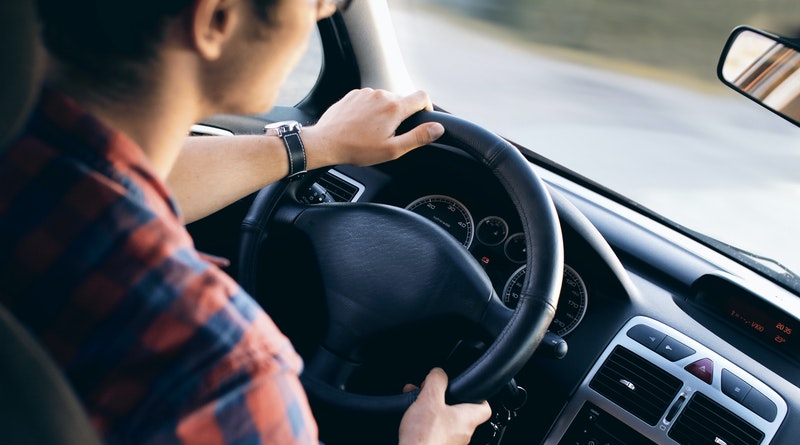 Drivers who purchase a used car often doubt whether they should buy a warranty or not. On the one hand, their budget is limited and they would love to cut down as many expenses as possible. On the other hand, old vehicles are much more prone to breakdowns and accidents if compared to their newer counterparts. In this article, we will weigh up the impartial pros and cons of buying a warranty for a second-hand auto and share recommendations on how to do it best.
Arguments in Favor of a Used Car Warranty
First, you will feel more confident when driving. This is especially relevant for those whose driving experience is not too vast and the risks of getting into trouble are higher. The less stress you are exposed to, the better you drive. And the more you worry about potential accidents, the likelier you are to get into one.
Second, the warranty will cover most of the upcoming repairs. You can never know when a second-hand auto breaks down for the natural wear of its parts. The older the car, the more frequently such surprises will take place. If you discard the warranty, one day it might happen so that the cost of repairs exceeds the value of the vehicle. Even if the warranty fails to cover the full price of the repair, it will still deduct a considerable part of it. Depending on the type of warranty, you might not need to pay for roadside assistance or rowing your auto to a repair shop.
Third, you might keep using the same means of transport for a longer time. Many people who initially opted for a used car as a temporary solution eventually get attached to it. With a warranty, you can keep driving your good old auto for many years, enjoying its comfort and maneuverability. Otherwise, the prohibitive repair costs might encourage you to resell it prematurely.
Arguments Against a Used Car Warranty
As it was mentioned above, you should not expect the warranty to cover 100% of your expenses. Once a breakdown occurs, you should show your car to the claim administrator without attempting to repair it yourself. The administrator will verify whether your contract covers this particular type of breakdown and will let you know the sum that you might expect to receive. The older your auto and the worse its condition was when you purchased it, the fewer repairs the warranty will cover and the less funds you can claim.
Alternatively, there might be no breakdowns at all. If you drive cautiously, do not use your car every day and rarely venture outside the city, the warranty might remain useless. In this case, it would be equal to burning all the savings that you invested in the warranty. Maybe, it would be wiser to keep some cash ready: if needed, you can either spend it on repairs or find a better use for the money.
Finally, you might decide to sell the car earlier than planned. Your financial situation might change and you might afford a newer and more powerful auto. Otherwise, you might discover some faults with your second-hand vehicle that you cannot put up with. Even if the warranty is transferable and you will be allowed to pass it to the buyer of your old car, it will hardly increase the resale value of the vehicle.
How to Get a Used Car Warranty
When choosing an offer for a second-hand car, ask the manager the following questions:
What is included in the price? In case of an accident, you can expect to receive compensation only for the repairs that are mentioned in the list. The more affordable the offer, the fewer cases it covers. Yet even if you opt for the priciest one, it will not cover 100% of potential cases simply because your car is not new. This is why you should thoroughly assess the condition of your vehicle before purchasing it.
What are the exclusions? As opposed to inclusions, these show the parts and situations that are not covered by the warranty. If a certain case is mentioned as an exclusion, you will not be able to convince the company to pay for it under any circumstances.
What is the coverage limit? The number might vary considerably from one provider to another. In many companies, second-hand car warranties apply exclusively to vehicles whose mileage does not exceed 100,000 miles. So when you start looking for a lucrative offer, limit your search from the onset only to those providers who have 150,000 miles plans and more.
Are there any additional perks? Since the competition in the sector is consistently high, many providers offer generous bonuses to used car owners. It might be, for instance, windshield repair, towing, emergency and roadside assistance or travel disruption reimbursement.
It would be wise to ask your used car dealer for advice. Maybe, they will recommend to you a reliable service provider and an optimal warranty for your car brand and condition. Be vigilant if the dealer invites you to a discount for purchasing a car without a warranty. This might mean that the means of transport has serious flaws that you fail to notice at a glance.
To prevent breakdowns, make sure to service your second-hand vehicle regularly. Timely maintenance will help you to cut down costs on further repairs.
Conclusion
When buying a second-hand vehicle, it is impossible to predict when it might need a repair and how much it would cost. You can discard buying a warranty if you always have a few thousands of dollars at your disposal. In case of a breakdown, you will spend these savings on repairs — and if not, find an alternative use for them. However, if you purchase the warranty from the onset, it will provide you a greater psychological comfort and might convince you to keep the auto for a longer time. When choosing a warranty, carefully inspect the list of its inclusions and exclusions.