How to Make Your Dog Feel at Home in an Apartment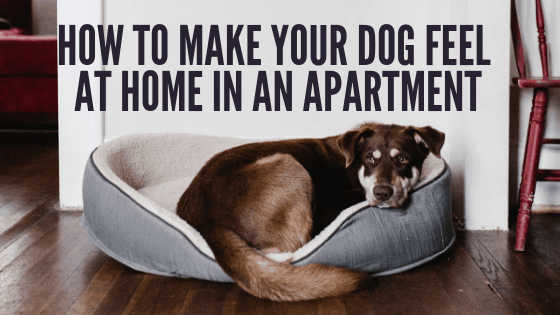 Becky
Newly middle-aged wife of 1, Mom of 3, Grandma of…
Intended Audience: Dog owners who want their furry friend to feel at home in their apartment.
Owning a dog is one of the most incredible experiences in life, but it comes with its own set of challenges.
It's particularly challenging if you live in an apartment since many dog breeds need a lot of exercises.
That doesn't mean that a dog can't enjoy a nice life in an apartment building. There are plenty of things you can do to make Fido feel at home in a small space. It just takes a little work.
How do you keep your pup happy when you live in an apartment?
We have the answers.
Read on for some tips from the pros on pet-friendly apartment living.
Get Your Pup Some Furniture
Dogs like to have their own space. Even the smallest dog enjoys having a corner of the home that they consider theirs. If a dog doesn't have its space, they may have a difficult time adapting.
Something as simple as their own pillow will give them a sense of ownership in their living space. 
Here are some things you might want to try:
Buy them a warm, comfy dog bed (with a cozy blanket).

Place a nice, soft rug near your couch or recliner (to give them their own place to "sit").

Keep multiple pillows or dog beds around the house (in case they like to follow you around).

Create a personalized area with a bowl that has their name on it (they obviously won't know what it says, but it looks adorable!)
Anything you can do to make your pooch feel like royalty will make them feel at- home in the apartment.
Stick to a Routine 
Most dogs thrive on routine. It helps them to feel a sense of safety and security. The earlier you get them in the habit of doing the same thing every day, the happier they'll be.
Here are a few ways you can get them used to a routine:
Take them outside at set times (i.e., at 8 AM, 4 PM, 8 PM, etc.)

Feed them once or twice a day at the same time

Try to wake up and go to bed on a regular schedule, as they tend to follow you.
Sticking to a routine is in your best interest because it'll keep your pooch well-behaved. Ideally, it also helps them to live a happier, healthier life.
On top of that, it'll keep you on the same schedule, as well. When you get enough sleep and exercise, you'll have a lot more energy to enjoy time with your furry friend!
Keep Toys and Treats Stocked
Sure, your dog loves sleeping most of the day away, but at some point, they want to get up and play.
Providing them with plenty of chew toys will prevent them from getting bored.
If you work, it's all the more important to keep your dog entertained. Otherwise, your pooch may find entertainment in the form of your pillow or garbage – no thanks!
You should also keep treats around, especially if you leave them alone during the day. Dogs love toy-dispensing treats that they have to wrestle with to get a biscuit out. And there are even some cool doggy puzzles to entertain them during the day.
It's also important to pay attention to which toys your pup likes. Certain toys and comforts will appeal to them more than others, so you should cater to your pooch's quirks to keep them happy.
Pet-Proof Your Apartment
As a pet owner, safety is crucial. After all, your dog doesn't always know what's good for them and what's bad. It's your job to make your apartment safe. 
If you haven't already pet-proofed your place, there are a few key things to do.
For starters, keep them away from sharp objects; the edges on furniture, for example, are potentially hazardous. Try covering those with blankets or pillows.
When it comes to vases and other breakables, be sure not to put them in precarious places. If your dog knows one over, they could get hurt.
You should also keep human food out of reach. The same goes for medicine, small toys, and cleaning supplies. You don't want your animals to ingest anything that might hurt them.
If your dog is particularly accident-prone, invest in a dog gate to keep them out of the room while you're eating or cleaning.
Ultimately, you need to treat your fur child as an actual child to keep them out of harm's way. 
Find Your Doggy Some Friends 
Most dogs enjoy playing with others.
You don't need to go out and adopt another dog, but your pup will probably enjoy it if you introduce them to some other dogs in town.
If any of your friends have dogs, have them come over every week or so for a playdate. 
Or try introducing yourself to other dog owners in the neighborhood. If your dogs get along, try walking your dogs together.
If you feel up for it, consider getting another dog. This is obviously a big commitment, so don't rush out and buy another just to give your pup some company.
In fact, your dog might actually enjoy being the only dog in the house. Once they have their own bed, their own toy collection, and cozy living space, they might prefer having you all to themselves!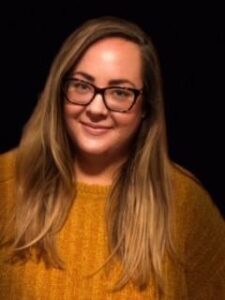 Author Bio:
Maggie Litka is a business manager at Marvelle at Southcenter. She received her bachelor's degree in Hospitality Business Management from Washington State University.
Becky
Newly middle-aged wife of 1, Mom of 3, Grandma of 2. A professional blogger who has lived in 3 places since losing her home to a house fire in October 2018 with her husband. Becky appreciates being self-employed which has allowed her to work from 'anywhere'. Life is better when you can laugh. As you can tell by her Facebook page where she keeps the humor memes going daily. Becky looks forward to the upcoming new year. It will be fun to see what 2020 holds.