How To Manage Chronic Pain Conditions Without Strong Painkillers
Becky
Newly middle-aged wife of 1, Mom of 3, Grandma of…
Living with a chronic pain condition is so difficult and it impacts every aspect of your life. Even simple things that most of us take for granted become a huge task, and a lot of people with chronic pain find that their social life suffers because it is difficult to get out and about. This often leads to mental health issues like depression, which are made worse by social isolation. That's why it's so important that you find ways to manage chronic pain, but that raises another issue.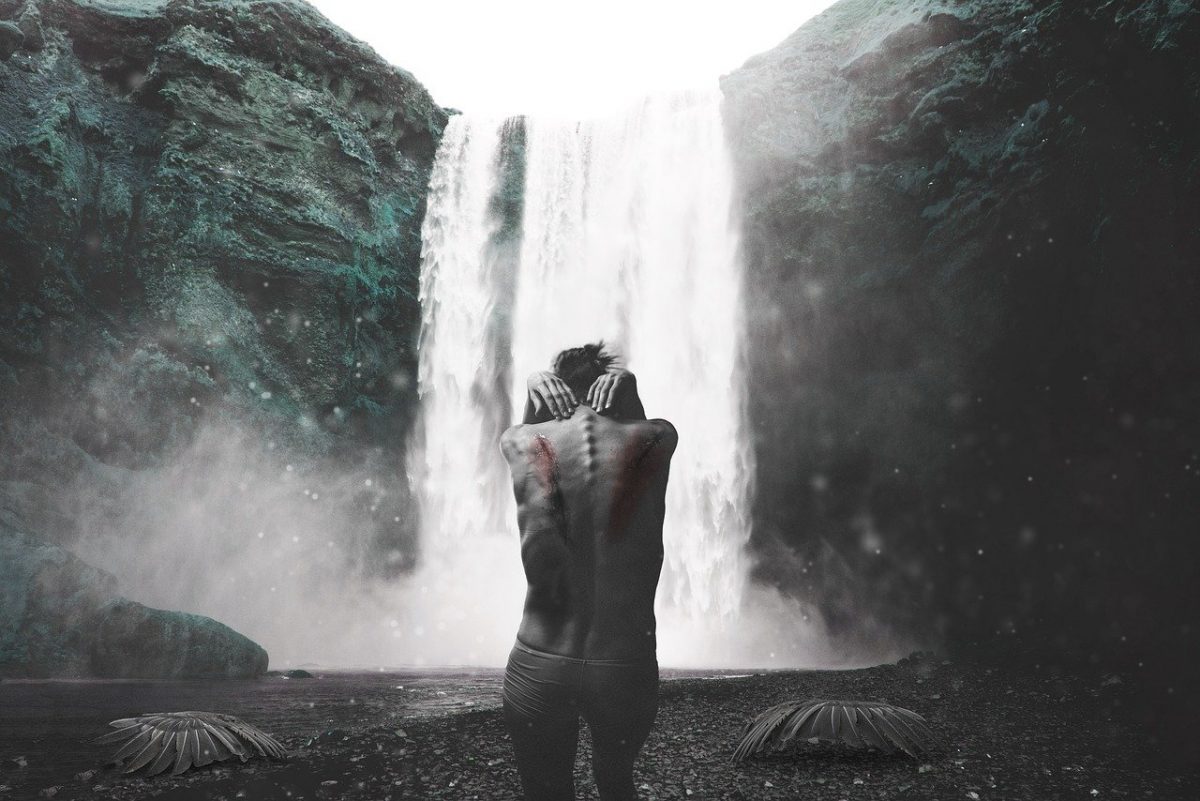 Image From Pixabay CCO License
If you speak with your doctor, they will be able to give you some painkillers to help you deal with chronic pain. However, they are likely to be strong painkillers and they may have some severe side effects, like drowsiness. This means that, although the pain is lessened, your life is still negatively impacted and you can't do all of the things that you want to do. There is also a big risk of addiction with certain painkillers, and that's something that a lot of people want to avoid completely. Even if you follow the advice of your doctor, there is always a danger there. But what are you supposed to do if you have a chronic pain condition but you don't want to take strong painkillers? Luckily, there are some natural alternatives out there that you can use instead. These are some of the best natural remedies for a chronic pain condition. 
Fish Oil 
Pain is often caused by inflammation, so anything with anti-inflammatory properties is a good way to minimize it. One of the best natural products for this is fish oil, especially if you have joint pain. You can easily buy fish oil supplements and studies show that a lot of people with long term pain conditions find it an effective alternative to standard painkillers. The effect may not be strong enough to deal with severe pain, but taking regular fish oil supplements can be a good way to reduce your chronic pain naturally. 
CBD Products 
CBD is so popular right now and there is a huge range of products on the market. People are using it for so many different things, like mental health, improved sleep, and also for pain relief. So many people have found that CBD products have incredible pain-relieving properties and often, they are more effective than prescription painkillers that you get from the doctor. There are so many places selling these products now, and they don't have any of the same side effects that you get from painkillers, but they will help you to manage pain. CBD is especially good at night if your pain makes it difficult for you to sleep. 
Kratom 
Kratom is another very popular natural painkiller. This incredible plant has amazing pain-relieving properties and it has also been shown to improve mental health, so it is even used to treat PTSD in some cases. It comes in the form of a powder or the leaves can be brewed into a tea. You should notice a difference in 5 to 10 minutes and the effects can last up to 5 hours, so it is just as effective as a lot of the prescription painkillers you will be given. 
Meditation 
A lot of people don't realize that pain is not just physical, it is partly mental. That's why meditation can be an effective pain reliever for some people. It's also very common for people that are living with a chronic pain condition to have problems with their mental health, like anxiety and depression. You can improve your mental health by engaging in regular meditation sessions and it will help you to manage the mental aspect of your pain as well. While it will not get rid of the pain completely, it will make it a lot less severe. 
Heat Therapy 
Heat therapy is great for chronic pain, and hot and cold treatments each have their own benefits. Sometimes, pain is caused by tightness in the muscles. In this case, heat is good because it helps to soften up knots and loosen up the muscles. However, if the pain is caused by swelling and inflammation, cold treatments are best. There are a lot of health benefits to taking an ice bath, and it's often one of the most effective ways to manage pain. It might sound scary to start with, but once you get used to it, you should start to notice a lot of benefits. 
If you are living with chronic pain and you don't like taking strong painkillers, you should try some of these alternatives instead. 
Becky
Newly middle-aged wife of 1, Mom of 3, Grandma of 2. A professional blogger who has lived in 3 places since losing her home to a house fire in October 2018 with her husband. Becky appreciates being self-employed which has allowed her to work from 'anywhere'. Life is better when you can laugh. As you can tell by her Facebook page where she keeps the humor memes going daily. Becky looks forward to the upcoming new year. It will be fun to see what 2020 holds.