How to Plan a Road Trip When You Are on A Budget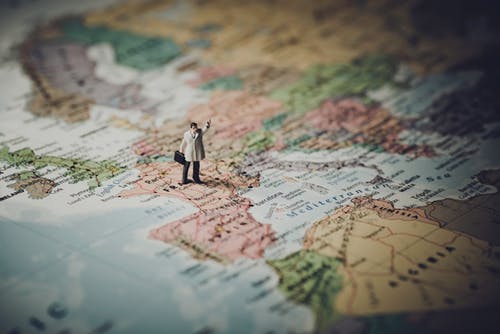 It is a great feeling when you sit around and plan a trip that will take you to places new or old that you want to explore. However, you must chuck the air travel and consider hitting the road if you really want to live every moment of the journey. There are plenty of upsides to a road trip such as freedom to discover new things, being in a position of control, decreased overall cost and the feel of the natural fresh air hitting against your face while you drive along the scenic routes.
That said, it shouldn't be taken for granted that a road trip will always be less of a burden on your pocket because experience dictates that an unplanned trip on the road can end up costing way more than you would have imagined. The cost of a road trip is governed by a number of factors such as fuel prices, travelling season, preferred vehicle, not to mention the money you spend on food and lodging. We have therefore come up with a new post that helps you plan in a cost-effective way without having to sacrifice any of the pleasures of a road trip.
#01 The Route
It is crucial that you plan ahead while selecting a route that can help you avoid traffic jams, toll booths and entrance fees. Mark the accommodation points, ATMs, gas stations, restaurants, etc., early on to minimize confusion. There are plenty of useful apps that not only help ease the process of selecting routes but also warn you of any new jams, accidents, diversions or obstructions in the road. Having said all that, do not hesitate to take detours or make spontaneous breaks as these are an essential part of road trips.
#02 Packing
A great way to save overhead expenses is to anticipate the stuff you'll require for a trip and pack accordingly. Do not forget to load your bags with ample number of snacks, chocolates and beverages so that you don't have to stop somewhere every time you feel hungry. Apart from the usual essentials such as camera, smartphone charger, sunglasses, set of clothes, pillow covers, etc., also pack things you will require for cooking such as grilling material, knives, spoons, charcoal, etc. Here's a blog post on best pillow protectors that prevent your pillows from dust, spills, bedbugs, allergens, etc., while travelling.
#03 Vehicle
When travelling in your own car, make sure that you have it serviced and insured, preferably with an insurance program that comes with emergency roadside assistance. Small steps like changing oil, carrying light cargo, or simply keeping the tires perfectly inflated can improve the overall performance of the vehicle drastically. There is a completely different set of guidelines to be followed while renting an automobile such as checking discount offers, picking cheaper rental companies, and selecting vehicles with a lot of space and good mileage.
#04 Gas
One of the first questions that you need to ask yourself during planning a trip is "how much gas will I need for my trip?" Some online calculators like those from Omni and AAA help you estimate the amount of fuel and its cost based on details like total distance, current fuel price, and mileage of the vehicle you are using. The mileage of your vehicle may differ based on the road you have taken, for example, driving on the highway provides better mileage than driving through a city.
#05 Accommodation
It's always a good idea to avoid luxury hotels and seek out other modes of accommodation such as sleeping in a tent while camping. The experience of camping can be much safer and pleasant if you choose to camp in a US national park where you can get a good offer on your pass. If you are not comfortable with the idea of camping you may also opt for cheaper hotels or vacation homes in smaller cities to save money. Be sure to check out the hotel reviews, discount offers, cashbacks and free breakfasts way before you book.
#06 Food
A plus side of camping in the open is that you get to cook your own food that you can enjoy beneath an open sky. Get hold of some useful apps that display discounts available at nearby restaurants and can help you find off-road eateries that serve the local cuisine at a cheaper price. It is always a good idea to pick up new restaurants along the road rather than going for the expensive ones in big cities.
#07 Activities
Even though a road-trip is a fun activity in itself, you will need some places to check out on the way that provide some sort of entertainment and new experience. Go for activities that are either free or easily affordable such as fairs, landmarks, museums, art exhibitions, plays, etc. While planning your trip, remember to include such places in your itinerary to get the essence of places you are travelling through.
#08 The People
Make sure that the people travelling with you have shared priorities as the expectation people have to a road trip can vary from person to person and may affect the average cost of a road trip. While some may want to sleep in a tent, others might opt for a good hotel, similarly, someone may want to go for the local art show whereas others may vote for an expensive fun park. Travelling with a bunch of like-minded people on the road can be wonderous for the bonding and effectively help lower the overall cost of a road trip.
Bottomline
The secret to a cheaper and hassle-free road trip lies in good planning. At the same time, the essence of a memorable road trip is the feel of being in charge, which is why one must take full freedom in making all sorts of spontaneous plans on the go.