How to Reboot Your Travel Style and Be More Comfortable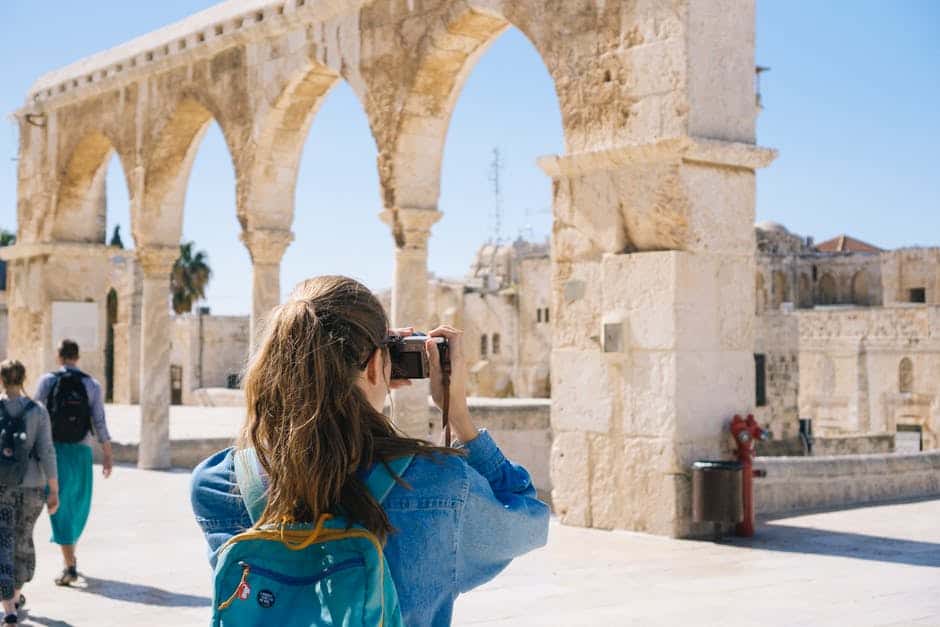 Becky
Newly middle-aged wife of 1, Mom of 3, Grandma of…
The number of travelers worldwide has been consistently increasing for decades now: in 1950 there were 25 million international arrivals and in 2018, that number had gone up to 1.4 billion.
Whether it was for business or for leisure, there's a good chance that you've been through the process of planning a trip.
After deciding the destination and booking flights and accommodation, there's a big question that arises… "Which clothes should I pack?!"
Packing might seem like a simple task for a traveling newbie.
But the fact that more than half of Americans would choose not to drink alcohol for a month or not to go on social media for a week if that meant that they wouldn't have to pack for their trips proves otherwise.
One of the biggest dilemmas when it comes to packing is that you want to be comfortable during your adventure, but also look stylish. And of course, there are the weight limits on baggage that don't exactly help.
In this article, we'll let you know about simple travel style tips that will help you keep it light, cozy and fashionable. Read on!
Travel Style: 6 Tips to Comfortable and Stylish
We all want to be comfortable and relaxed when we travel.
When we're not, it's like we don't enjoy the experience to the fullest. And that's not the goal when we visit somewhere new!
One easy way of guaranteeing a high level of comfort is by hiring a concierge. This site, for instance, shows an example of a concierge that offers Executive Travel services and makes sure that you have a first-class traveling experience.
But there are other things you can do make sure that you always feel good during your trip. One of those things is putting some thought into what you wear.
Follow these 6 tips and stay comfortable and stylish in all your travelings!
Pack Simple Clothes in 3 Matching Colors
The first tip is particularly useful to help you keep your bags as light as possible.
It's simple: open your wardrobe, choose three colors that go well together and only pack in those colors.
As you can imagine, you should have enough clothes of each color to make full outfits for the entirety of your trip (keeping in mind that it's okay to wear the same piece of clothing in more than one day).
To make it a little bit more fun, try to choose these colors according to your destination. Going to the beach? Happy, colorful outfits are a great choice. Going somewhere a bit colder? Perhaps you should opt for more subtle tones.
Layer It Out
If you're any good at planning trips, you'll google the weather for the days of your trip and arrange your outfits accordingly. But the weather can be tricky!
Being smart about layers means that you'll be prepared to pull off a fashionable outfit no matter what type of weather you encounter.
Going for layers is a particularly good technique if you're going somewhere where the days are warm but at night the temperatures lower a bit.
Spice It Up With Some Accessories
Before, we told you to go for simple pieces of clothing.
If you're a fan of patterns, mixing colors or simply wearing over-the-top outfits, that tip might not have pleased you that much.
Well, the secret to still keep your style authentic while overseas lies in one word: accessories. They barely take up any space in your luggage and they can be as outlandish as you want them to be.
Pack a couple of statement accessories and use them to bring each of your outfits to life!
Wear Comfortable Shoes
We cannot stress enough how important it is to choose the right pair(s) of shoes for your trips.
Chances are that you'll be exploring the destination as much as you can and that'll involve a little bit more walking than usual.
Make sure to pack at least one pair of shoes that you can comfortably wear and walk on for hours.
If you're going somewhere that requires a specific type of shoes (like the mountains, for instance) buy a high-quality pair. You might have to spend some extra dollars, but believe us when we say that there's nothing worse than having foot pain while traveling.
And of course, you can always take a second pair of shoes that aren't meant for walking.
But even so, try to go for one that feels right on your feet, so that there's no chance of blisters and pain.
Pack a Mini Makeup Kit
Just like the accessories, makeup doesn't take up a lot of space in your bag and can make the world of a difference in your look. Even if it's just a light blush or a discreet cat eye!
If you love to wear makeup, pack a small kit with all the essentials.
There are even travel-size versions of most makeup items. If you travel regularly, it might be a good investment to make.
Pack One More Eccentric Outfit
Every trip has a big night out, a special dinner at a nice restaurant or a formal meeting. We understand if you don't want to wear a simple outfit on those occasions.
So choose one or two outfits that are a bit fancier or extravagant. A nice blazer, your best pair of high heels, a beautiful flowy dress: whatever will make you look your best on that day!
What About the Flight Days?
On flying days, comfort wins.
Our advice is that you put on some comfy leggings, a simple top, a pair of trainers and your largest outer layer (saving some luggage space for more pieces of clothing, *wink*).
If you're currently planning your next trip, we have an entire section of our blog that's dedicated to all things travel: from travel style to budget tips, awesome destinations and more. Keep on reading!
Becky
Newly middle-aged wife of 1, Mom of 3, Grandma of 2. A professional blogger who has lived in 3 places since losing her home to a house fire in October 2018 with her husband. Becky appreciates being self-employed which has allowed her to work from 'anywhere'. Life is better when you can laugh. As you can tell by her Facebook page where she keeps the humor memes going daily. Becky looks forward to the upcoming new year. It will be fun to see what 2020 holds.