How to Settle a New Pet Into Your Family
Becky
Newly middle-aged wife of 1, Mom of 3, Grandma of…
Pets are basically members of the family, and the arrival of a new pet is like the arrival of a new baby in many ways. You have to get everything prepared before you introduce them to the family, so it's an exciting time. However, pets, like people, all have their own unique personalities, so you can't always expect them to settle instantly into their new home. You may want to follow some of the steps below to get ready for a pet and to get them settled and used to the family.
Set up everything they need
When you are bringing a new pet home, it's important to have everything set up in advance. This way, you can ensure they've got everything they need on arrival, and they can sniff around the house or their new cage, getting used to their surroundings, rather than being left in a carrier while you try to set things up. If you're not an experienced owner, you may want to consult with forums and Facebook groups to see what your pet might need. You can then make a new dog shopping list or one that's relevant to your pet. 
Introduce the kids slowly
You've no doubt seen some of the videos on YouTube of new pets being revealed to the family, with kids shrieking and jumping up and down. Unfortunately, this will just scare most animals, so you should aim to introduce the kids slowly, and perhaps one at a time to avoid the animal becoming scared of them. Set some ground rules for the kids, such as telling them not to get the pet out of their cage without your supervision or showing them how to pet the dog carefully. 
Teach them a few commands
If you're getting a puppy, they can learn a few commands early on, which will help them become more obedient dogs and should help with toilet training. If you don't know where to start, take them to a dog training Milton Keynes session where they can socialize with other pups and pick up a few basics like sit and stay to get them started. As they get older, you can teach them more complex commands. 
See Also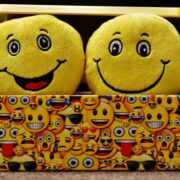 Work out a care schedule
When you bring a new pet home, you may find you have to change your schedule to accommodate their needs, and you may end up doing all the pet care yourself. It's worth printing off a pet chore chart so that the whole family has things they are responsible for. Otherwise, the kids get all the fun while you are stuck with all the work.
Pets are a great way to teach kids about responsibility, but it's worth remembering that not all pets take to the family right away. Some need time to settle and maybe quite skittish and nervous at first, especially if they're young and have just left their mother. That's why you should put a plan in place before you pick the pet up, so they feel safer when they come to your home. 
Becky
Newly middle-aged wife of 1, Mom of 3, Grandma of 2. A professional blogger who has lived in 3 places since losing her home to a house fire in October 2018 with her husband. Becky appreciates being self-employed which has allowed her to work from 'anywhere'. Life is better when you can laugh. As you can tell by her Facebook page where she keeps the humor memes going daily. Becky looks forward to the upcoming new year. It will be fun to see what 2020 holds.