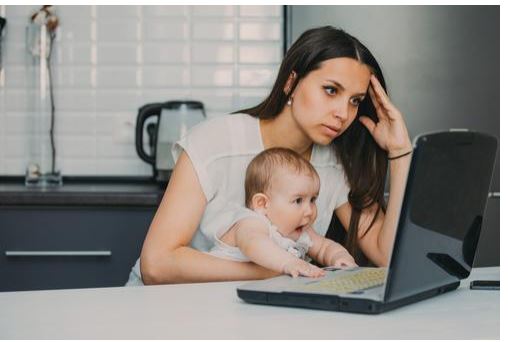 Becky
Wife, mother, grandma, blogger, all wrapped into one person, although…

There are more than 13.7 million single parents in the U.S. today. But despite this large number, when you are a newly single parent, it can feel as though you are completely alone in the world.
If you've found yourself a newly divorced or widowed parent, there are a few things you need to do right away to help reduce the strain on yourself and your children. Keep reading to learn three simple things that can make a big difference after a divorce or the loss of a spouse.
While it may be the last thing you want to do when dealing with a divorce or the death of a loved one, sticking to your normal routine as much as possible is important. Having a familiar routine helps to give children a sense of security. They deal with death and separation differently from adults, and might not be equipped to handle both that loss and the loss of the daily schedule that they are accustomed to.
Make an effort to continue eating meals at the same time as you have in the past. If possible, allow your children to keep their old bedtimes. Once the initial shock has worn off, continue other routines, like family game nights or weekly trips to the park, as much as possible. Doing so can help reassure children of any age that they are safe, which will help them adjust to the other changes going on in their lives.
Review Your Insurance Plan
One important detail that you need to take care of right away is reviewing your insurance plan. If you were previously on your spouse or partner's insurance, you may now need to seek an alternative or find out what your options are for continuing your coverage. Even if you were on your own insurance, you may now need to remove the other adult or adjust your coverage to make sure that you and your children still have the protection you need.
Work with your insurance agent to find out whether your coverage needs to be changed or adjusted. If it does, talk with them about your options for health insurance plans to make sure you are choosing a coverage that fits your family's needs. The last thing you want to have to deal with as a newly single parent is covering costly, unexpected medical bills because your insurance coverage lapsed.
Find Your Support Network
When you're going through a divorce or the death of a spouse, it can be tempting to turn away from the world and keep to yourself. You may not want to face family or even friends, because doing so reminds you of what you've lost. But for both your own sake and that of your children, finding your support network and accepting their help is important.
Accept offers from friends and family for meals, babysitting to give you some time alone to grieve, or even just company for you and your kids. After the shock has worn off, you can also turn to your support network for advice on financial or other concerns that your spouse might have previously dealt with. There is never shame in asking for help. Your friends and family will be happy to help, and you and your children will benefit not just from the material help they provide, but also from knowing that someone is there for you.
Dealing with Becoming a Single Parent
Whether you have unexpectedly become a single parent or it has been a long time to come, making the adjustment can be difficult. But by leaning on your support network, protecting your family with the right insurance and keeping your children to a routine as much as possible, you can help reduce the strain both on yourself and your kids during the process.
Becky
Wife, mother, grandma, blogger, all wrapped into one person, although it does not define her these are roles that are important to her. From empty nesters to living with our oldest and 2 grandchildren while our house is rebuilt after a house fire in 10/2018 my life is something new each day.