Project Perplexion: What Are You Getting With A Project Home?
Becky
Newly middle-aged wife of 1, Mom of 3, Grandma of…
The amount of homes being built in and around Sydney is on the rise as more and more people are seeking out their dream home. Of course, everyone is looking to get the best bang for their buck they possibly can and it's important to take the right steps and plan accordingly to ensure you get the best deal for you and your family.
If you are looking to build a new home, before you make your final decision, make sure to check into project home builders. Sydney is booming with a number of companies who specialize in designing quality homes that can be both affordable as well as meet the demand to be built quickly, allowing you to move in and start enjoying your new place sooner
Continue reading to learn about some of the benefits you can expect when choosing a project home for you and your family.
Style
One of the significant advantages of using project builders is the stylish design you will be choosing. With a project home, you sit down with a salesperson and look at a variety of floor plans and layouts. Many of these designs are very similar with a few differences included giving the feel of a different house. Most of the homes have the same look, but they may have a contrasting front façade with a completely different paint color. This allows you as a new homeowner, to let your personality ring true and give your new home character.
Affordability
Another excellent benefit of project homes and project builders is the affordability they provide to consumers such as yourself. For a growing family with many other expenses, they allow you to get the dream home that you want for an excellent price due to the ease of building a house with a modern appeal, repeatedly. If you do not have any issue with having a home that looks similar to another neighbor, then a project home is for you. Newer homes as these do not have the charm and character that older homes have, although you and your loved ones can give any home character once memories have been made within them.
Quality Designs
The designs of project homes are very similar. However, as a consumer, they are a bit like a blank canvas. You can add and subtract the qualities of the house that are important to you such as quality of the carpet, type of faucets for the kitchen and bathrooms, the color of paint on the walls, different types of light fixtures, and a large selection of tiles for the flooring. This makes the home much different from your next-door neighbor, even though the same project builder erected the residence.
Quick Turnaround
See Also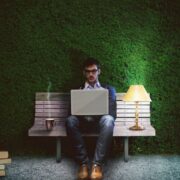 The last vital part to a great project builder is the amount of time they need to get your new home built. By using the same designs with just a few tweaks, the construction crew and design team can accomplish the framing and other construction of your home quickly and efficiently. As with anything in life, of course, disruptions can occur. Things such as the weather cannot be known, and a storm may delay the progress of your home. Depending on the number of homes going up, you may be waiting on cabinets or other materials that may be back ordered. This is usually the exception though, and not the rule.
Why Should I Look Into Owning A Project Home?
This is an excellent question and project homes are not for everyone. If you are looking for a house that was built decades ago with a specific style, then a project builder may not be for you. They will not have different styles of homes such as ranches, Craftsman, or Victorian, within the same neighborhood.
If you are looking for a modern style home with changes to the front of the house, different colored siding on the home, and other small changes, you will not be disappointed. Project homes can offer you a multitude of advantages including affordability, quality, style, and timely construction. By choosing a project home and project builder, you will be in your new Sydney home in no time!
Becky
Newly middle-aged wife of 1, Mom of 3, Grandma of 2. A professional blogger who has lived in 3 places since losing her home to a house fire in October 2018 with her husband. Becky appreciates being self-employed which has allowed her to work from 'anywhere'. Life is better when you can laugh. As you can tell by her Facebook page where she keeps the humor memes going daily. Becky looks forward to the upcoming new year. It will be fun to see what 2020 holds.