Like a Dust in the Wind: The Ultimate Nutrition Guide for Runners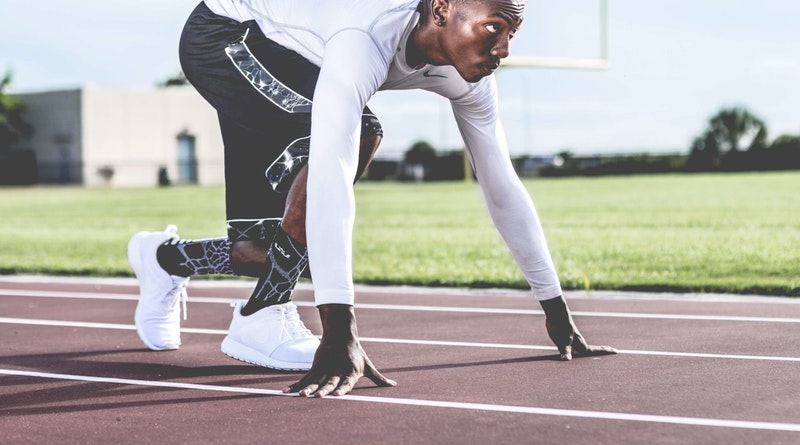 Becky
Newly middle-aged wife of 1, Mom of 3, Grandma of…
Being active is a good thing. It helps keep your body healthy and strong. However, running, or another exercise, is just half the battle. If you don't feed your body the right fuel, it will not run as smoothly, pun intended.
Whether you run marathons or run around your neighborhood, you need proper nutrition. Consuming too many carbs or not enough proteins can erase any of the positive effects of the activity.
Not everyone is a runner. If you're looking to be active but don't know where to start, online blogs can help. Health blogs, such as conservehealth, can provide tips and tricks on every aspect of healthy living.
As with most things in life, balance is key when it comes to the nutrition needs of runners.
Balanced Meals Essential When Staying Active
Balanced meals are the cornerstone of any successful nutritional program. It doesn't mean you can't splurge on the occasional sweet treat. It does mean consuming enough calories to fuel your level of activity. But the right kind of calories.
Many people think eating healthy means removing carbs from their diet. While eating too many carbs can lead to weight gain, there are healthy carbs that our body uses for energy and muscle growth.
Another tenant of balanced nutrition is consistency. The biggest hurdle to continuous healthy eating is a busy schedule. Many people struggle with finding the time to be active while balancing work and family. Balancing meals is sometimes too much of a balancing act to handle.
5 Nutrition Guide Tips for Runners
You don't have to be active to find the benefits of a nutrition plan. But some of the guidelines are specifically meant for runners. 5 tips for the ultimate nutrition guide are:
Eat fresh food over processed food. Processed food is often cheaper, and more convenient than fresh food. It's no wonder that many people turn to it in a pinch. But fresh foods provide more nutritional benefits than processed foods.
Maintain healthy eating throughout the training. Whether you're training for a marathon or running daily for exercise, healthy eating is essential. Not just before or after your run, but consistently. Many runners make the mistake of focusing on their meals on the day of the race. This handy guide will tell you how many calories you should be consuming daily.
Choose the best recovery foods after your run. It is, however, important to eat the right foods before, and after you run! After the race, your body needs foods that will help replenish the lost energy. Some of the best choices for an after-run snack include chocolate milk, bananas, or oatmeal.
Eat a light snack before you run. You shouldn't eat a full-course meal before you hit the ground running. A light snack 30 to 60 minutes ahead of the run is suggested. Great pre-run fuel includes a piece of fruit or an energy shake.
Meal plan if you have a busy schedule. The best way to avoid unhealthy food when hungry is pre-planning your meals. That way, you will have healthy food on-hand before and after your run.
Experts also recommend drinking enough water to stay hydrated. Hydration, along with the other tips, is a key proponent for any nutrition plan.
Becky
Newly middle-aged wife of 1, Mom of 3, Grandma of 2. A professional blogger who has lived in 3 places since losing her home to a house fire in October 2018 with her husband. Becky appreciates being self-employed which has allowed her to work from 'anywhere'. Life is better when you can laugh. As you can tell by her Facebook page where she keeps the humor memes going daily. Becky looks forward to the upcoming new year. It will be fun to see what 2020 holds.