Mistakes Made When Buying Someone a Gift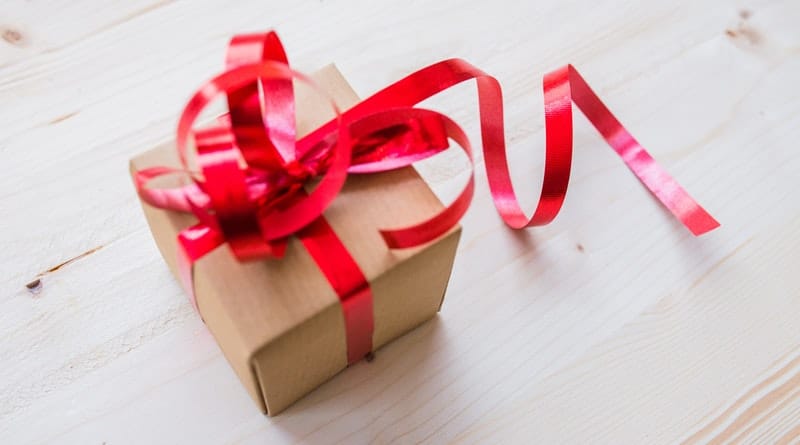 Becky
Newly middle-aged wife of 1, Mom of 3, Grandma of…
No one wants to experience that cringe-worthy moment when they give someone a gift and they see the awkward fake smile on their face. We have all been there! How did you manage to get it so wrong? Well, you can make sure you never experience this moment again by avoiding the common mistakes people make when buying gifts that have been mentioned below.
Not doing your research – Nowadays, the Internet is home to a wealth of information, which you can take advantage of. You can easily read articles explaining some of the best gift ideas for men and women. You can use this as inspiration. Of course, you should not blindly follow the advice that has been given to you, but it is definitely a good starting point. You will probably find some gift suggestions that you would not have thought of yourself.
Not keeping your audience in mind – This is one of the most embarrassing mistakes people make when they are giving gifts. Yes, you may have found something that is hilarious – to you and your friend. But, what if you are giving the gift to them in front of their parents? Probably not the best idea, right? It's important to consider who is going to see the gift you buy before you purchase it. You may want to reserve the funny gift for a moment when you will be able to give it to the recipient privately. Therefore, choose something more conservative and better for a wide audience as the main present.
Promising a gift and never delivering – There is nothing more disappointing than being promised a gift and then opening the present to find out it is something else. It is not that we are ungrateful; it is that you promised us a different gif, to begin with. Plus, we could have asked someone else for that present, but we thought you had it covered! You should never promise something that you have no intentions of following through with, or cannot afford to purchase. It will mean that the recipient appears ungrateful for what you have purchased them, when they would have actually loved the gift if you hadn't built their hopes up for something else initially.
Bad wrapping – When you give a gift to someone, it is not only about the present you have bought, but it is about the way you have presented it too. After all, the wrapping paper you have chosen, and the effort you have put into wrapping the gift makes a massive difference. If the gift is neatly wrapped in a luxurious paper, it will create excitement for what is inside. However, if it looks like you have dropped the present on the floor and stood on it a few times, it is not going to create the best impression.
Going for the clichéd option – The clichéd option is the safe option, especially when you are buying for someone you don't know very well. However, it is likely that someone else is going to be giving them exactly the same gift. This does not mean you have to go wildly out of the box with your gift selection, but put a little bit of thought into it. For example, instead of going for the generic box of chocolates that everyone buys, why not purchase an artisan selection instead? Or, go for something slightly different, such as a box of cupcakes or macaroons?
Buying something you don't like – If you don't like it, what are the chances the person you are buying for is going to like it? The only exception to this rule is when the person has asked for something specific or has a hobby that does not interest you. However, if you are opting for a generic gift set or something along those lines, and you don't think it is that great, don't buy it. Also, don't tell the person you are buying for that you do not like the gift you have purchased them – this is even worse!
If you can avoid the mistakes that have been discussed above, you can give yourself the best chance of choosing a gift that the recipient is going to love. No more awkward moments at Christmas or birthdays!
Becky
Newly middle-aged wife of 1, Mom of 3, Grandma of 2. A professional blogger who has lived in 3 places since losing her home to a house fire in October 2018 with her husband. Becky appreciates being self-employed which has allowed her to work from 'anywhere'. Life is better when you can laugh. As you can tell by her Facebook page where she keeps the humor memes going daily. Becky looks forward to the upcoming new year. It will be fun to see what 2020 holds.