Moving House When You Have a Dog
Becky
Newly middle-aged wife of 1, Mom of 3, Grandma of…
Moving can be stressful for humans. It can be even more stressful for dogs, who have no idea what is happening or why. That's why it pays to pay extra attention to your dog at this time, planning his move so he can experience as little disruption as possible. Here are some tips to help you do just that…
Get Someone to Look After Them
On moving day, not only will you be busy overseeing things, but your home will be in upheaval and this will probably cause your dog to feel stressed. So, if it is at all possible, try to get a friend or family member to look after him elsewhere for the day.
Pack His Things Last
Having his own things around him for as long as possible will help to maintain a sense of normality for your dog, so hold off on packing things like toys, bedding, and blankets until you absolutely have to, and try to unpack them at the new place first, so that he has something familiar to calm him.
Think About Transporting Him
Does your dog travel well in the car? If not and you're traveling long-distance, you may want to ask your vet about sedating him for the duration, If that is not an option or whatever reason, you might want to look into booking some pet transport where a nanny will accompany him on a flight to your new location – something that will be faster and therefore less stressful. That way, you can safely drive to your new home safe in the knowledge that your dog is being well looked after and will make it to his new home safely.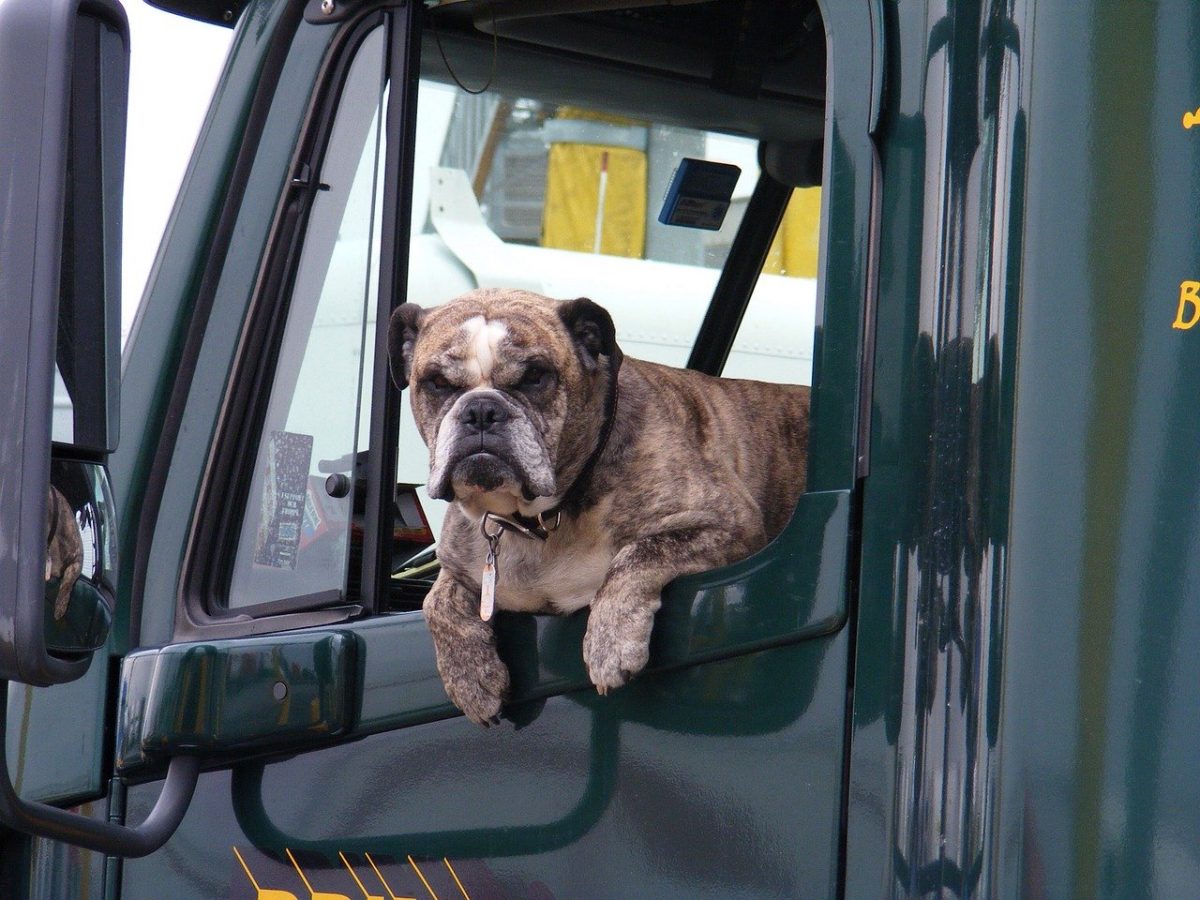 Update Your Dog's ID
When you've just moved into a new home, it's important to keep a very keen eye in your dog because he's likely to be stressed and he may try to escape. You need to do whatever you can to prevent that, but just in case, before you move, be sure to update his ID tag and microchip with the details of your new home. That way, if he does go AWOL, you'll be reunited with his far more quickly.
Be Patient
Some dogs can take a while to settle into their new home, and it is important that you are patient with them if they are doing things like make more noise than usual or chewing things around the home, These are signs of distress and getting mad at your dog will only make things worse, Give him lots of attention, take him on a few extra walks and show him lots of attention and he should feel more at home in no time at all.
Moving house when you have a dog can make things tough, but it's important that you do everything you can to help him adjust and settle as soon as possible. The above tips should help to make the whole process far more easy for you, your family and your dog. Good luck.
Becky
Newly middle-aged wife of 1, Mom of 3, Grandma of 2. A professional blogger who has lived in 3 places since losing her home to a house fire in October 2018 with her husband. Becky appreciates being self-employed which has allowed her to work from 'anywhere'. Life is better when you can laugh. As you can tell by her Facebook page where she keeps the humor memes going daily. Becky looks forward to the upcoming new year. It will be fun to see what 2020 holds.