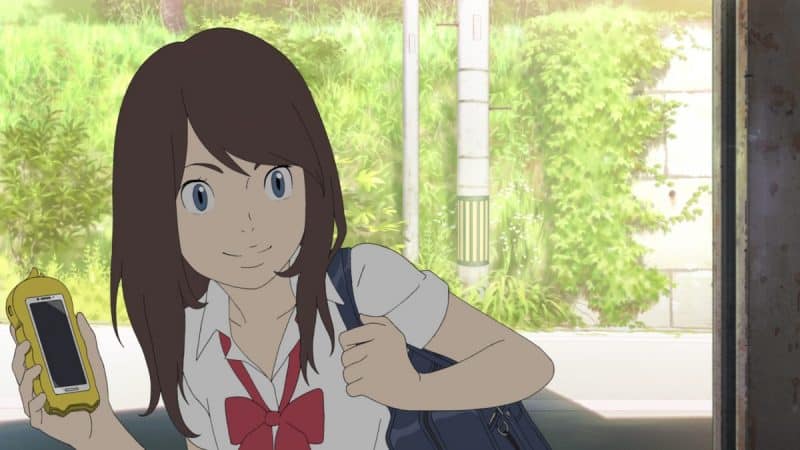 Becky
Wife, mother, grandma, blogger, all wrapped into one person, although…

*Disclosure: I received a copy of the movie mentioned below in order to facilitate my review. All opinions are my own.*
From visionary director Kenji Kamiyama (Ghost in the Shell: Stand Alone Complex and Eden of the East) comes a sci-fi fantasy that effortlessly weaves together the rapidly evolving technology of today's world with the fantastic imagination of the next generation, which was nominated for Best Animated Feature – Independent, at this year's Annie Awards.
When my granddaughter saw this on my coffee table she gasped. "Grandma, you have Napping Princess?" I said yes I wondered if you would like to see it. She said she sure has been waiting. So after she watched it I asked her what she thought.
Emma's review:
The Princess is my most favorite character in the movie. I really love how she dreams and goes into her dreams just like it is her real life. I really like all of the different inventions that are there. (Emma is referring to the motorized contraptions). Emma said she was sad when Kokone's Daddy is taken, and she hopes that never happens to her Daddy. Emma was also very happy that Kokone has a best friend Morio to help her find her Daddy.
Emma said she didn't want to talk about the movie more to you or else it would ruin the surprises. So you will have to get your own copy. You can go to Amazon to purchase. (*this is my affiliate link).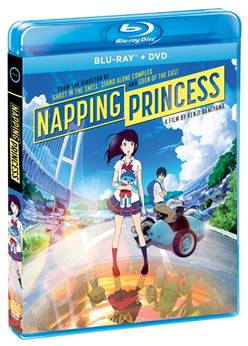 The year is 2020, three days before the opening of the Tokyo Olympics. While she should be studying for her exams, Kokone Morikawa often dozes off, entering a dream-world called Heartland full of fantastic motorized contraptions. But when her father, a talented but mysterious mechanic, is kidnapped for stealing technology from a powerful corporation, it's up to Kokone and her childhood friend Morio to save him. Together they realize that Kokone's dream-world holds the answers to the mystery behind the stolen tech, uncovering a trail of clues to her father's disappearance and ultimately a surprising revelation about Kokone's family.
With an ambitious mix of multilayered action, whimsical characters and inventive machines, Napping Princess is a genre- and universe-blending film that shows that following your dreams is sometimes the best way to discover your past.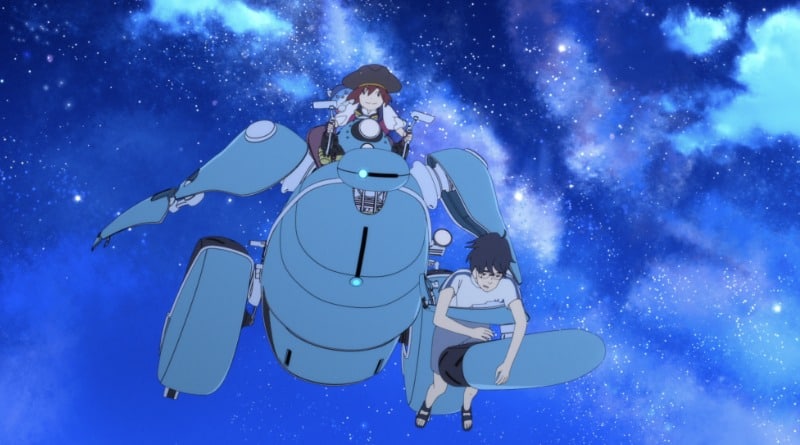 Available in a Blu-ray/DVD combo and on EST/VOD, Napping Princess is now available for pre-order.
Bonus Features:
Interview with Kenji Kamiyama
Special Interview with Cast
Intro at Japanese Release
Okayama Scenery
Special TV Program
Trailers and TV Spots
*Disclosure: I received a copy of the movie mentioned in order to facilitate my review. All opinions are my own.*
Disclosure: Some of the links in this post are 'affiliate links.' This means if you click on the link and purchase the item, I will receive an affiliate commission.
Becky
Wife, mother, grandma, blogger, all wrapped into one person, although it does not define her these are roles that are important to her. From empty nesters to living with our oldest and 2 grandchildren while our house is rebuilt after a house fire in 10/2018 my life is something new each day.