Organizing a Stress-Free Children's Birthday Party
Becky
Newly middle-aged wife of 1, Mom of 3, Grandma of…
While birthday's often become less important to people as they get older, for children, they are one of their favorite days of the year. Unfortunately, dealing with a child's birthday isn't always a cake walk. Not only is there a lot of planning involved, but you are also tasked with answering questions like:
"What are the ideas for a good present?" (find some inspiration at starwalkkids ideas for 10 year old boys), "Who should I invite?" or ¨What should I serve?¨.
However, arguably the most difficult thing about it all comes down to ensuring their birthday party is stress-free. Stress is an all-too-common problem that many people suffer from. So anything we can do to reduce that stress is a good idea.
There are a lot of moving parts in a child's birthday party, and a lot of potential for things to go off the wall. Not only that, they can also be incredibly expensive to throw. With all of that in mind, this article is going to take a look at some helpful tips to assist you in organizing a stress-free birthday party for your child.
Plan and Invite Well in Advance
A lot of time goes into planning a children's birthday. You need to find a location, decide who to invite, what to eat, the theme of the party and so much more. In order to prevent a lot of stress leading up to the party, you should plan it in advance. Give yourself at least a month or more to prepare for the party, to ensure everything is taken care of. If not, you could struggle to get things done in time, which can be incredibly stressful.
In addition to planning the party in advance, you should also invite your child's friends in advance too. If you wait to long to invite, it's possible the children or their families will already have prior commitments. The earlier you invite, the better. Make sure that children or their parents are willing to RSVP, as well. This will help make sure you know how many children are coming to the party to help plan for food, goodie bags and more.
Pick the Right Day and Time
The day or time that you select for the birthday party can have a huge impact on how stressful it is. Generally, it is a good idea to plan your child's birthday party either late in the afternoon or evening. This will give you ample time to set up and put the party in motion. A morning party can be incredibly stressful to get ready and done on time.
However, if you have an evening party, there are some things to consider. While you will have more time to prepare or set up, you may have less to clean up afterward. Also, you need to choose the right day. While Sundays can be common for birthdays, these can make you feel incredibly rushed if you have other things you need to handle before going back to work. Of course, ensure the day or time makes sense for your family and the people being invited.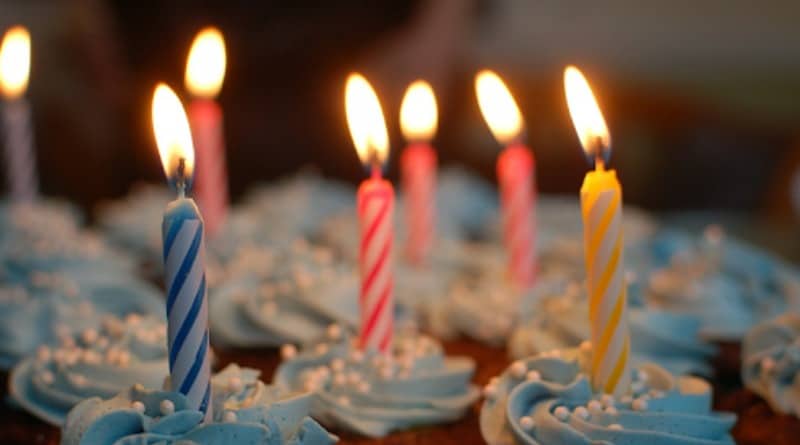 (via: https://pixabay.com/photos/birthday-cake-cake-birthday-380178/)
When planning a birthday party for your child, it is better to keep it simple. It doesn't take a lot for children to have fun, so don't go above and beyond if you don't need to. Kids have just as much fun running around playing with each other as they do doing just about anything else. Not only will it cost you more, but it can be a lot more to handle or deal with.
This can also go for the decorations, the venue and just about everything else. Many parents try to go above and beyond for a birthday party when it often isn't needed. You don't need a limo or to rent out an entire restaurant to have a good birthday party for your children.
Have the Kids Help Out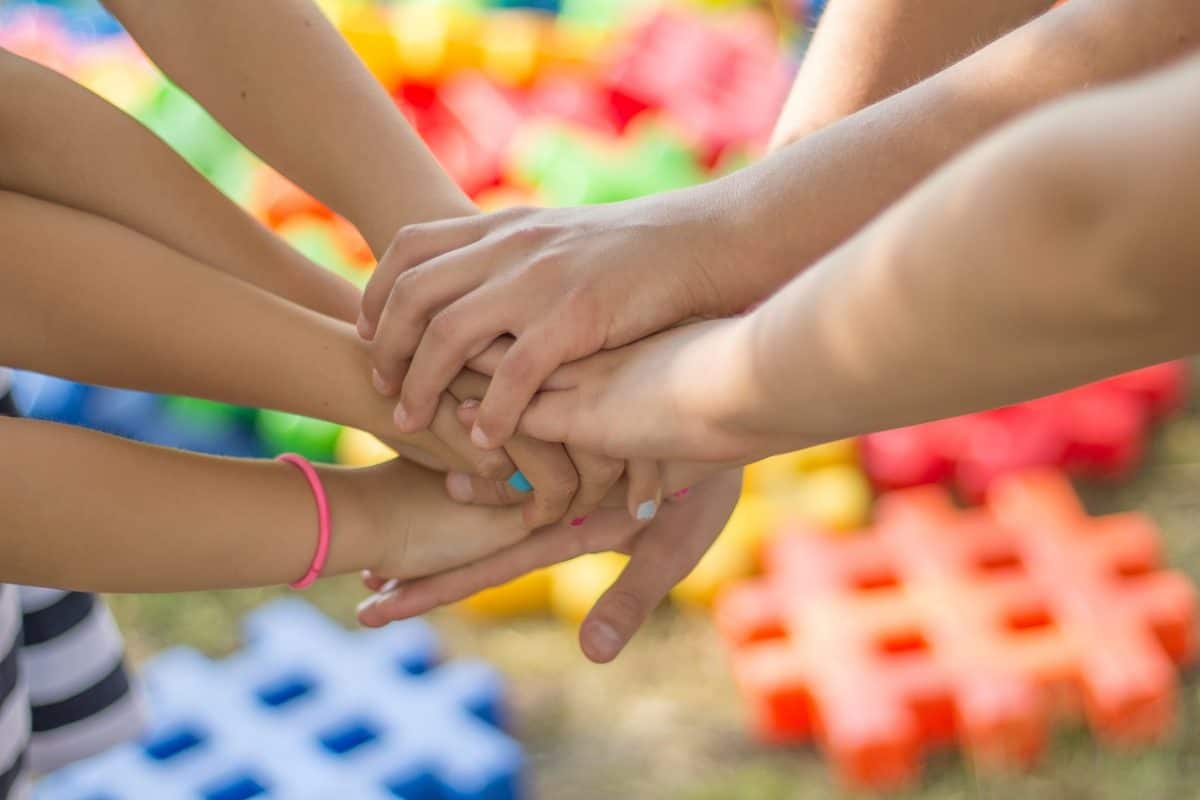 (via: https://pixabay.com/photos/hands-friendship-friends-children-2847508/)
A great way to eliminate the stress of dealing with a kid's birthday party is to have the child help out in some way. This could be helping them fill up the goodie bags, decorating the yard or even the preparation of the food and snacks.
Not only does it help you get things done quicker, but can keep the child occupied and out of your hair. Of course, be sure that the children are old enough to help. Having your two or three-year-old try and help might just end up doing more harm than good and could give you even more stuff to do.
In conclusion, we hope that this blog post has been able to help you successfully organize a stress-free birthday party for your child.
Becky
Newly middle-aged wife of 1, Mom of 3, Grandma of 2. A professional blogger who has lived in 3 places since losing her home to a house fire in October 2018 with her husband. Becky appreciates being self-employed which has allowed her to work from 'anywhere'. Life is better when you can laugh. As you can tell by her Facebook page where she keeps the humor memes going daily. Becky looks forward to the upcoming new year. It will be fun to see what 2020 holds.