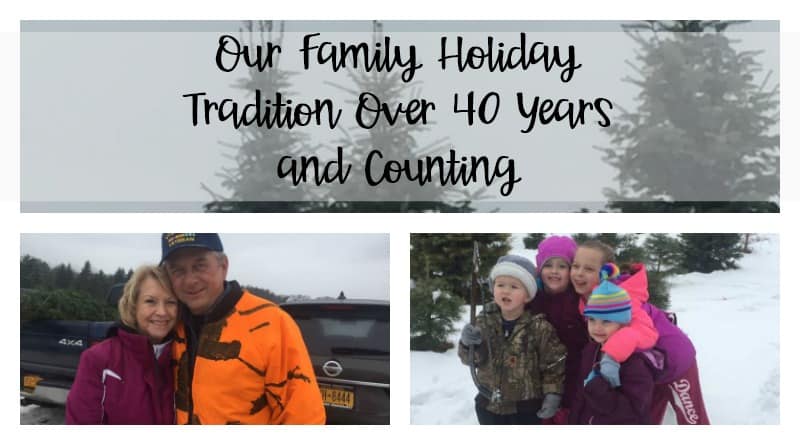 Becky
Wife, mother, grandma, blogger, all wrapped into one person, although…

Disclosure: This post is brought to you in partnership with Catholic Central. All opinions are my own.
We have always been a close family. I have a younger brother and sister and my parents have been married over 50 years. We are blessed. I figured out that over 40 years ago we started a tradition of going to a tree farm that is about half an hour away to cut our annual Christmas Tree. We used to go the weekend of my sister's birthday which is 12.14, but now we go the Sunday after Thanksgiving.
When our family tradition started there were 5 of us, and my Mom would make her homemade Christmas cookies and hot cocoa in a thermos. It was called McDonald's tree farm and we always got a Concolor tree because of its long needles and smells like oranges.
Then as the years went by little by little new family members joined our family and we went from 5 to now 22 when everyone is able to go. We all meet at the Cozy Corner for breakfast and then convoy up to the tree farm which has now since changed their name in the last 2 years.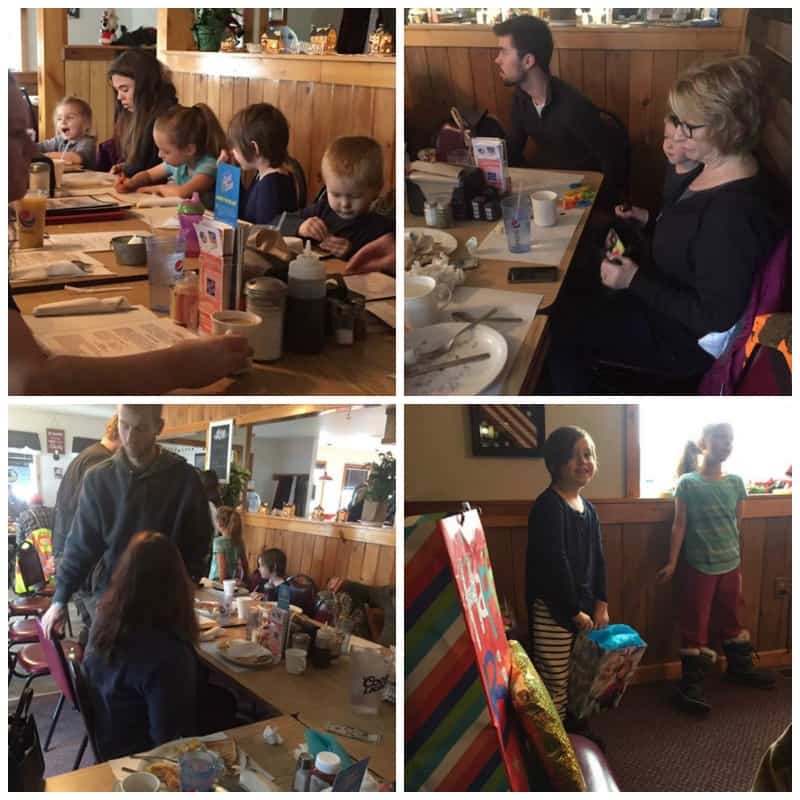 Although my pictures didn't show everyone, we all are there having breakfast or lunch together. This year it was on our granddaughter's 8th birthday so she received a couple gifts since it wasn't our year to all get together for Thanksgiving.
After we are done eating we convoy as I mentioned earlier up to the tree farm. This year there was actually snow up there so many snowball fights commenced. While some were looking for their trees others were seeing how many times they could surprise another with a wet snowball.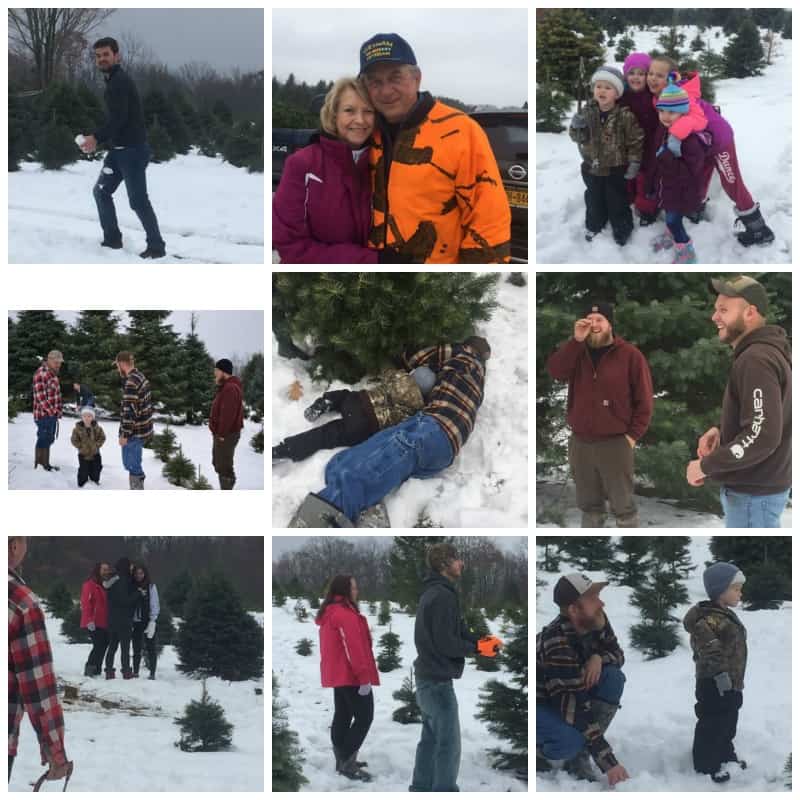 I love for my parents that they get to have their kids, grandkids and now 4 great grandchildren there to complete the family. We did have 2 of the grandkids not be able to come this year, and as always when someone can't be with us, they are missed.
Watching our youngest grandchild try to help find the perfect tree I was able to catch these 3 pictures. Each one with him asking, this one Daddy?… This is what family tradition and memories are all about for me. FAMILY!

Zak said each tree reminded him of Papa Bear, Momma Bear, and Teeny Tiny Baby Bear. Needless to say, they chose one more like the 3rd picture.
I think this year will be one of the most memorable as all of the "great-grandkids" were old enough to enjoy the snowball fights. As well as help pick out their family's tree. There was a lot of laughter and joy and even some delicious hot cocoa from the people that owned the tree farm. Another year is down in the books.
Just about 40 years of a family tradition that has been enjoyed by the original "5" that now includes all of our families is something we are happy to count on and look forward to each year.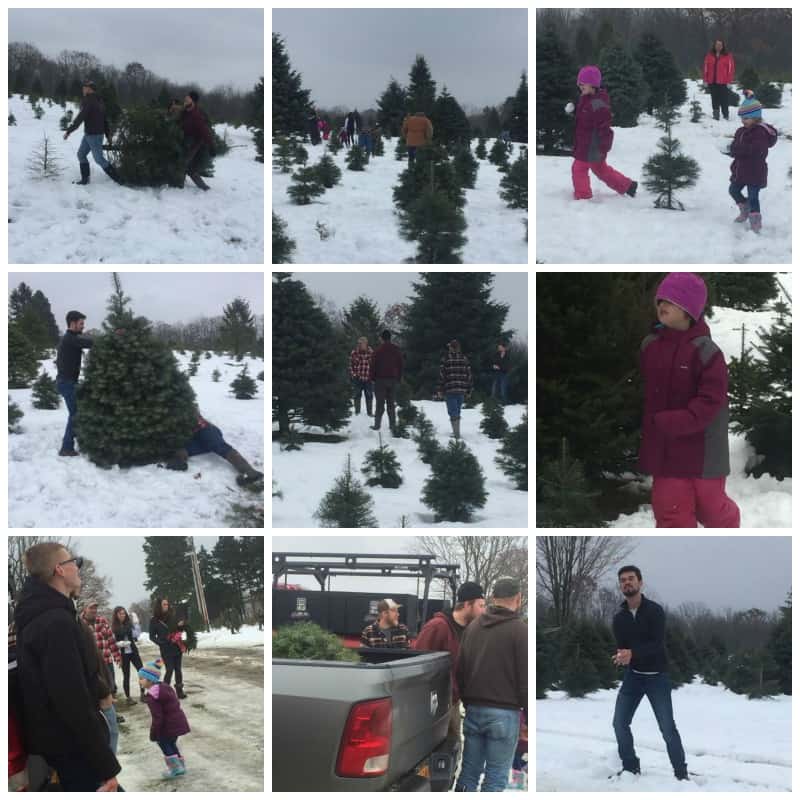 Do you have a family tradition? Share it with us in the comments below!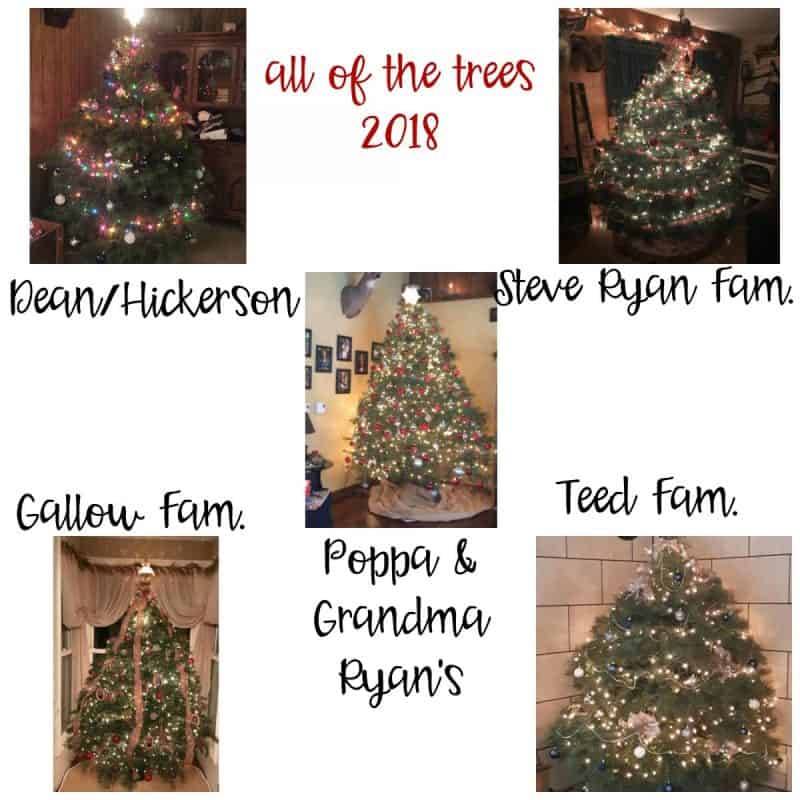 This year due to our house fire 10.12.18, we didn't get our own tree this year. The tree in the upper left is our son's tree, they opted for blinking lights this year. Just to explain why some of the lights aren't lit.

Another family tradition that we do as a family is playing games on New Year's Eve. We have enough people in our family that we are able to allow the younger kids to play with some of the teens or young adults. Grab this PDF above and download it so you can enjoy some fun game ideas.
Or if you want some other ideas and have younger children, Scrabble Jr is great for helping the younger kids recognize their letters or help them learn to spell new words. Since we are living with my oldest son right now (due to the house fire mentioned above) we have had time to play more games with the kids. This one (Scrabble Junior) rates right up there as one of the best for Zak and me to enjoy together.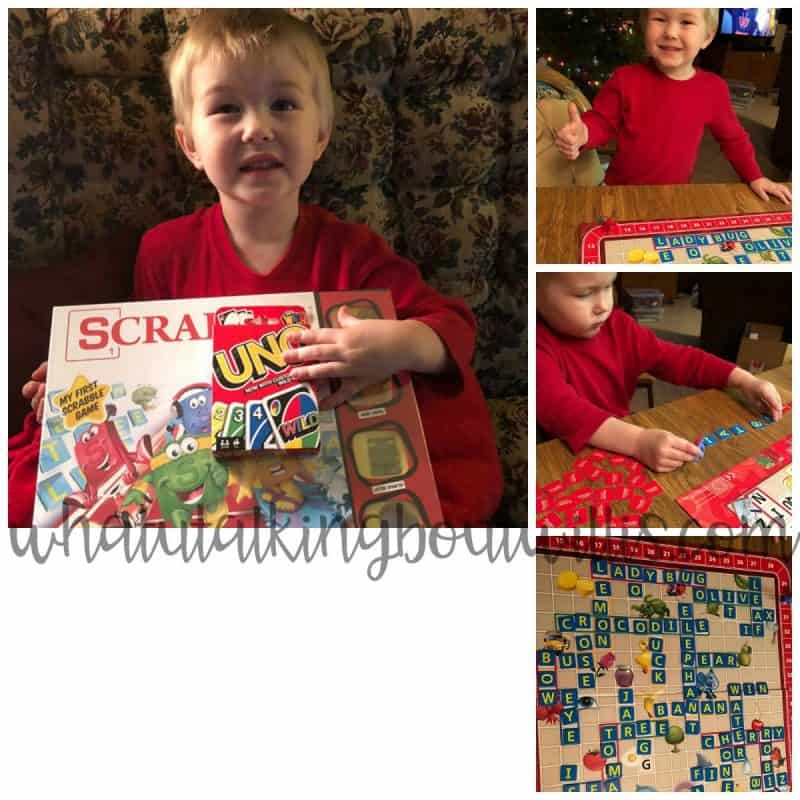 About CATHOLIC CENTRAL:
You have questions about the Catholic faith and what it means to be Catholic. We have answers. Using a team of witty writers, appealing hosts, and even some learned theologians, we've created shareable, snackable videos that teach the timeless truths and deep history of the Church with humor and heart. Produced in the Family Theater Productions studios on Sunset Boulevard in Hollywood, CATHOLIC CENTRAL entertains, enlightens and inspires.
We received four games which included Scrabble Junior, UNO, Pictionary Card Game, and Simon. (fun fact I never owned a Simon growing up so this was a cool game to receive.)
Disclosure: This post is brought to you in partnership with Catholic Central. All opinions are my own.
Becky
Wife, mother, grandma, blogger, all wrapped into one person, although it does not define her these are roles that are important to her. From empty nesters to living with our oldest and 2 grandchildren while our house is rebuilt after a house fire in 10/2018 my life is something new each day.