Podcasts Are the Home and Lifestyle Hack You Are Missing Out On
Hectic modern life leaves little time for relaxation, with things like family and work always seeming to get in the way of your cozy decompression time.
For this reason, people are on the hunt for enriching entertainment channels that can be watched, listening to, or interacted with while commuting or battling their way up and down supermarket isles.
This means that Netflix shows that can be streamed directly on a handheld device, as well as audiobooks have become popular outlets for peoples' imaginations.
Another such outlet is the humble podcast, whose popularity has steadily grown in recent years, to the point where some of the biggest pods now boast weekly or monthly audiences that stretch into the hundreds of thousands.
Here are some of the very best podcasts and casters out there today. They have the power to enrich your daily life like you never thought possible, so take a deep breath and tune in.
Podcasts That Keep You in the Know
It's rare that you can find the time in your day to snuggle on the sofa with a good old fashioned cup of cocoa and a print newspaper. And honestly, do you ever read past the headlines on your phone's various news apps?
Nowadays, the best way to stay up to speed with current affairs is to find a good news podcast that covers stories in the manner you like.
Keen On run by Andrew Keen gives a good take on how capitalism is being shaken to its core in the modern era. For a glimpse of what's going on in the UK and Europe, Novara Media's pods are a great one-stop-shop, and the Majority Report with Sam Seder does much the same thing stateside.
Podcasts That Make You Better at Your Hobbies
If you like to unwind by going for a long run, a cycle ride, or an online gaming website or two, then you might well appreciate podcasts that perfectly compliment your hobby, making you better at it in the process.
Ali On The Run is the perfect running companion, with special guest appearances from interesting folk like former pro runner Samia Akbar. If gaming is more your thing, and specifically poker, then you cannot go too far wrong with The Grid whose host Jennifer Shahade is on a kind of scavenger hunt for the game's greatest minds such as Bill Perkins and Liv Boeree, to name a few. For the cyclists out there, The Move headed by controversial figure Lance Armstrong is well worth a listen, no matter what you think of the unrepentant cheat.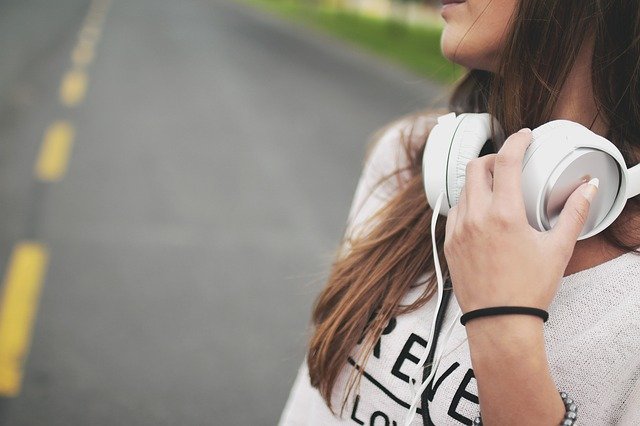 Podcasts That Will Blow Your Mind
While it is always nice to indulge in what you know, sometimes it can be good to get yourself out of your comfort zone, to a place that's completely apart from your sphere of knowledge and knowhow.
An absolute must-listen for anyone shocked by the US penitentiary system is the pod run out of San Quentin State Prison by inmates and the pod's producer Nigel Poor. This is the sort of quality podcast that your new Apple AirPods were made for! Another great one is Unearthed by James Wong who takes listeners on an exploration through the mysterious world of plants and horticulture.
Podcasts That Expose You to Different Languages and Cultures
There are times when music, an audiobook or a podcast can wash over a listener as the goings-on in the outside world distract from the content being listened to.
However, there are some podcasts that demand your full attention, such as Coffee Break Languages which helps you learn foreign languages as well as some fascinating culture along the way.
These are just a few examples of fascinating podcasts you can listen to for free. There are hundreds more so feel free to explore and find your new favorite!