Reduce the Cost: 5 Ways to Reduce Your Electric Bill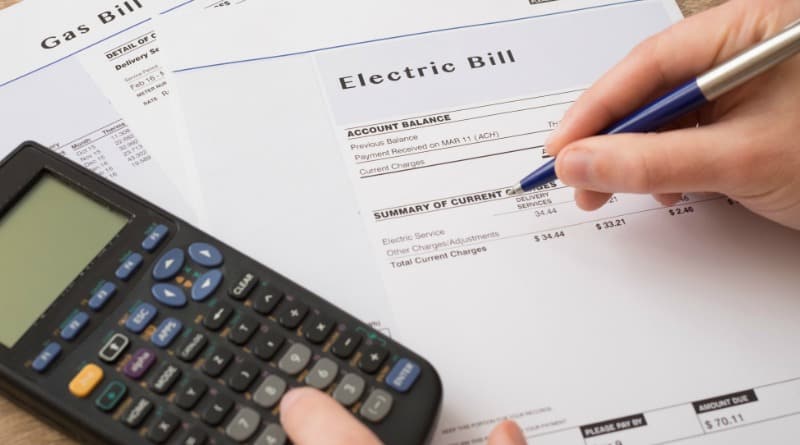 Becky
Newly middle-aged wife of 1, Mom of 3, Grandma of…
Americans pay an average of around $100 a month for electricity. That being said, in places where there are extreme cold or hot months, and there is an increased need for AC or heat, bills can be exponentially higher.
Most people just heat or cool their home whenever they need to, without thinking about it. Life is busy and people don't necessarily have the time to realize how much you can do to reduce your bill.
It doesn't take a lot of effort to reduce your electric bill. And we'll tell you how! Scroll down to find out 5 ways that you can cut costs.
1. Replace Your Filters
It's essential that you replace your filters regularly if you want them to protect you from allergens, harmful dust, and other airborne particles that you'd rather not breathe in.
Replacing your filters will also save you money on your energy bill. With old filters, units will have to work harder, and for longer, thus increasing your energy bill. Plus, if your filters are long overdue, you run the risk of your HVAC shutting down entirely.
2. Use Fans When You Can
Believe it or not, fans can make a room feel a couple of degrees cooler. They also use a lot LESS energy. So use fans over your AC when you can. Or, compromise, and use both. With the combination, you should be able to raise the temperature by a couple of degrees, which means your unit will be working less, but you'll still feel cool because of the moving air.
3. Insulate Your Home
Do you want to know how to save on an electric bill? Check your attic. Many people are losing heat and paying more than they have to on energy because the insulation is lacking.
If your home is already insulated properly, you can check for cracks and holes and make sure your windows and doors have proper sealing.
And if you're in the market to add some trees to your property, strategically placing them around your home can help insulate it, both during cold and hot months. In fact, you can save up to 20 percent on energy bills by having trees around your home.
4. Get Shades
Sunlight heats your home. And if your shades or curtains are open, you could be adding up to 30% onto your bill. Make sure they're closed every morning when you leave for work.
There are some beautiful and modern options when it comes to blackout shades, with all different rolling capabilities.
5. Do The Little Things
Turn your HVAC off during the day, and any time you're away. You might suffer for an hour or so when you get home but just be prepared with the right attire.
Be mindful of taking long showers or leaving appliances plugged in.
Turn off unnecessary lights. And use a crockpot or another device whenever you can avoid using your oven.
Reduce Your Electric Bill by Changing Some Habits
You could significantly reduce your electric bill by just changing some of your habits, like by making sure lights are off and appliances unplugged whenever you aren't home or they aren't in use.
But you don't have to change your ways to lower the bill. If you make sure that your filters are replaced regularly and you aren't wasting energy when you're not home, you'll still notice a difference.
Are you interested in some other home hacks? Check out what to do and what not to do when it comes to your garbage disposal.
Becky
Newly middle-aged wife of 1, Mom of 3, Grandma of 2. A professional blogger who has lived in 3 places since losing her home to a house fire in October 2018 with her husband. Becky appreciates being self-employed which has allowed her to work from 'anywhere'. Life is better when you can laugh. As you can tell by her Facebook page where she keeps the humor memes going daily. Becky looks forward to the upcoming new year. It will be fun to see what 2020 holds.