Rustic Interior Design: Make Your Home Cozy and Warm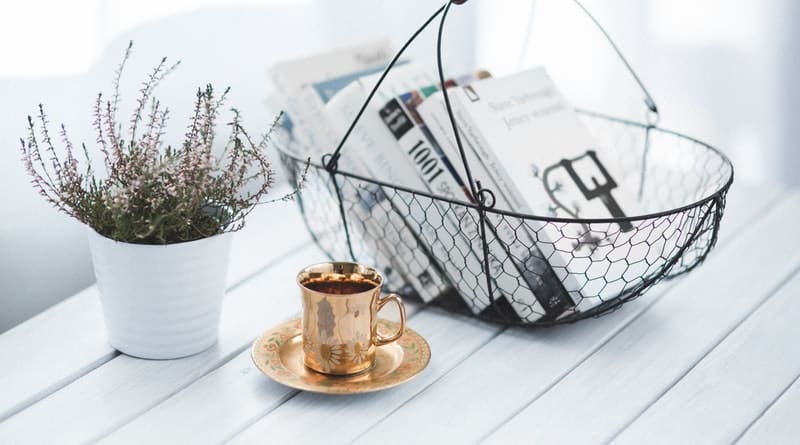 Becky
Newly middle-aged wife of 1, Mom of 3, Grandma of…
To define rustic design, it is a type of interior design that draws upon natural elements. Even those decor pieces designed by state-of-the-art tools will lean towards a more rugged design. This type of design can be a great way to bring some natural warmth and comfort into your home when it is done right.

How can it be done right, though? If you are completely new to rustic design, these are some tips that will help you transform your home into the rustic space of your dreams.
Colors to Use
The first thing that will help set the tone for rustic design is the colors you use in your home. First, let's take note of what to avoid: harsh, bright colors. Neon hues of colors will clash uncomfortably with rustic design.
Instead, opt for more neutral tones for your walls. Hues of whites and browns are great options. These create a calm tone for the room.
There is still a way to liven up the decor without harsh colors. Tones like baby blue can stand out from beige walls without taking away from the rustic design. You can even rely on calmer yellows and deeper reds to add warmth and color.
Wood Is a Must
Rustic design is almost always synonymous with wood. After all, there aren't many natural materials that fit in seamlessly into interior design as well as wood. Hardwood floors, wooden furniture pieces, and even affordable pallets at Woodbridge Pallet Ltd can bring rustic design into your home.

The best choice is usually bare, natural wood. This is not only great because it preserves natural beauty but because wood comes in so many different forms. Thanks to differences in grains and colors, there is a type of wood for almost any iteration of rustic decor.
If you are going to paint your wood pieces, though, stick to the color palette discussed earlier. A wooden end table painted white can be a great accent to rustic design.
Another natural material you can use to add to your design is leather. If you aren't a big fan of animal products, faux leather can get the job done just as well.
Embrace and Restore Older Decor
Many designers think rustic decor goes very well with more traditional homes. A big part of this is because the decor can be revamped to fit contemporary rustic design. For example, a wooden staircase can be refinished to match a rustic home perfectly.
This goes for furniture and smaller pieces as well. If you have an item such as a table or chest you want to use but shows it's age, touch it up as a fun DIY project. After you're done, you not only have the furniture you love but it also has a one-of-a-kind touch to it as well.
If you are a fan of antiquing, this is also a great chance to use some of the items you've found over the years as well.
Make It Cozy with Rugs
We mentioned earlier that hardwood floors are a popular choice when it comes to rustic design. However, not everyone is thrilled at the idea of putting their feet on a cold hardwood floor when they want to relax.
To make things a little cozier, try adding some rugs into the rooms of your home. For this type of design, plusher rugs are a great choice. This is because they offer not only contrast to the wood but they introduce texture into a room. Faux fur rugs are a great way to keep the natural theme going.
Uncover Your Windows
Since this type of interior design relies on natural sources, it's a good idea to use natural light to your advantage. In other words, get rid of any heavy drapes or curtains you have and replace them with lighter ones that allow natural light in.
If you don't have a lot of natural light in your home, try to utilize artificial light to the best of your ability. Don't depend on a single ceiling light to brighten up a room. This type of lightning can be rather harsh and not conducive to a cozy space.
Instead, layer your lighting by using different lamps. Floor lamps and table lamps can offer a warmer glow to a room. This is especially true if you use linen lampshades to keep the light soft.
Another source of natural light that can bring a cozy touch to me is candles. These are also a great way to fill a room with relaxing scents as well.
Solid Fabric
Approaches such as modern design find the inclusion of intricate or geometric designs. Alternatively, these complex designs don't mix very well with the simplicity of rustic interior design.
Instead, choose fabrics that are solid in design. It can also add texture to use different types of fabric. Maybe offset the cotton throw pillows you have with a wool throw blanket.
Matte Metals
When you use metal in your home, opt for matte finishes rather than shiny ones. Much like the neutral colors of your other decor, this can avoid anything that looks discordant with the cozy design you've set up.
Becky
Newly middle-aged wife of 1, Mom of 3, Grandma of 2. A professional blogger who has lived in 3 places since losing her home to a house fire in October 2018 with her husband. Becky appreciates being self-employed which has allowed her to work from 'anywhere'. Life is better when you can laugh. As you can tell by her Facebook page where she keeps the humor memes going daily. Becky looks forward to the upcoming new year. It will be fun to see what 2020 holds.