Selling Your House For Cash: 8 Benefits of Going this Route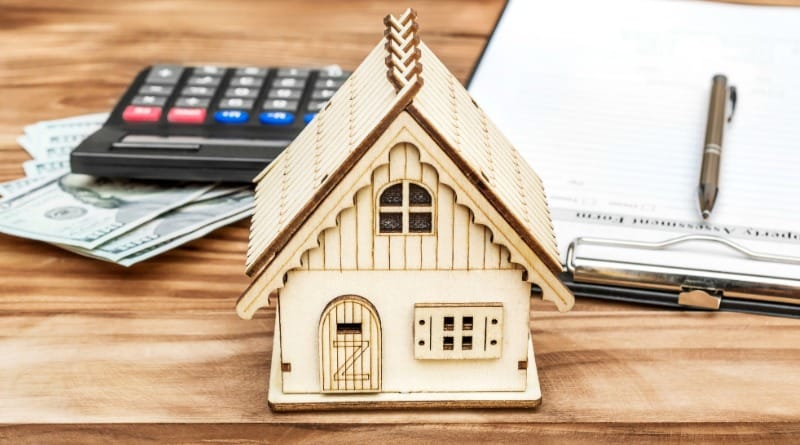 Becky
Newly middle-aged wife of 1, Mom of 3, Grandma of…
House For Cash
Selling your home sounded like such a wonderful idea at first. You're moving on to your next great adventure and selling your house will let you cut the ties and put money in your pocket.
Then you realized how much work it would take.
The good news is that selling your home can be a much easier process if you sell your home for cash. Here's why you should look for buyers and companies who pay cash for houses.
1. Spend Less Time Courting Buyers
The paperwork process of selling a house is long and complex enough. That doesn't account for the long period of time it can take to capture the right buyer's attention.
All you can do is list and advertise the house. You're at the mercy of the buyers.
If you want to sell your house for cash, you have more control. You can reach out to companies in your area that buy homes for cash. You're the one who initiates the process instead of waiting around for a buyer to notice you.
You can also expect more interest in these companies. They're typically professional real estate investors, so chances are that some of them are looking for their next opportunity.
2. Complete the Sale in Less Time
The longer it takes to sell your house, the longer it takes to get your money. You're in an even more difficult spot if you have a mortgage on your current house and a new house. No one wants to keep paying a mortgage for a home they don't want. Unless your mortgage is in reverse.
When you sell your home for cash to someone like these home buyers, you benefit from a quicker process.
For these investors, your home is a business decision and not a sentimental one. They're more likely to make a quick decision and push through a fast sale instead of going back and forth in their minds.
3. Spend Less Money Preparing the Home to Sell
A significant part of selling your home is pure mind-play. You need to declutter and stage your house in a certain way to make it look more appealing. You make cosmetic changes to make the home look fresher and newer.
All of this might help if you're selling to typical buyers, but it costs time and money.
With a company that buys homes for cash, you don't need to worry about these minor details.
These buyers are professional investors. They know what they're looking for and it doesn't matter to them if your living room has a fresh coat of paint.
4. Don't Worry About Last-Minute Financing Problems
Every time you sell a house, you hold your breath a bit until the closing goes through. You always know that there is a chance the sale will fall through before you're in the clear.
One of the most common reasons this happens is because of problems with the buyer's financing.
A mortgage falling through isn't a risk when you sell your home to a cash buyer. This doesn't mean you can 100% guarantee that your sale won't fall through at some point. It takes a huge risk factor out of the equation, though.
5. Watch Your Home Turn Over a New Leaf
Most of the time when you sell your house to a cash buyer, that buyer is an investor. Those investors tend to make fast and significant improvements to a home before selling it for a higher price.
When you sell your house to an investor, you get the honor of watching this fun transformation. You won't be there for every step of the process but you can keep an eye on real estate listings to see how the home looks when it comes back onto the market.
Those investors are often professional interior designers or they work with designers. Chances are that they'll be able to bring out a side of your old home that you never could.
6. Enjoy Fewer Closing Expenses
If you're selling your home to a company that pays cash, you can reach out to them yourself. There's no need to pay a real estate agent to list, market, and show your house.
This doesn't eliminate all your closing costs. You'll still have other expenses to pay, but you can cross off a listing agent's commission from that list.
Keep in mind, though, that real estate agents are helpful when it comes to advising you on your home sale and your paperwork too. Unless you have a lot of real estate knowledge, you may be able to pay an agent or other professional a small fee to consult with you about your sale.
7. Get the Possibility of a More Flexible Deal
Selling and buying houses takes a lot of planning and organization. You want to get the timing right so you have time to move from one house to another. At the same time, you don't want too much overlap between your old mortgage and your new mortgage.
If you sell to another family, they have the same problem you do. They aren't likely to have much flexibility when it comes to your closing date.
This is different when you sell to a real estate investor. They aren't trying to buy a home for their family to live in, so they may be able to offer more flexibility and conduct the sale on your timeline.
This isn't a guarantee, of course, but it's more likely to work out with a cash buyer.
Choosing to Sell Your Home for Cash
Selling a house is a complicated process. It can be less complicated, though, if you choose to sell your home for cash. The advantages above can all be yours if you seek out a company of cash buyers instead of traditional home buyers.
If you want more tips for selling your home or other aspects of homeownership, check out more articles right here on our blog.
Becky
Newly middle-aged wife of 1, Mom of 3, Grandma of 2. A professional blogger who has lived in 3 places since losing her home to a house fire in October 2018 with her husband. Becky appreciates being self-employed which has allowed her to work from 'anywhere'. Life is better when you can laugh. As you can tell by her Facebook page where she keeps the humor memes going daily. Becky looks forward to the upcoming new year. It will be fun to see what 2020 holds.