Should Parents Help Their Children With Homework?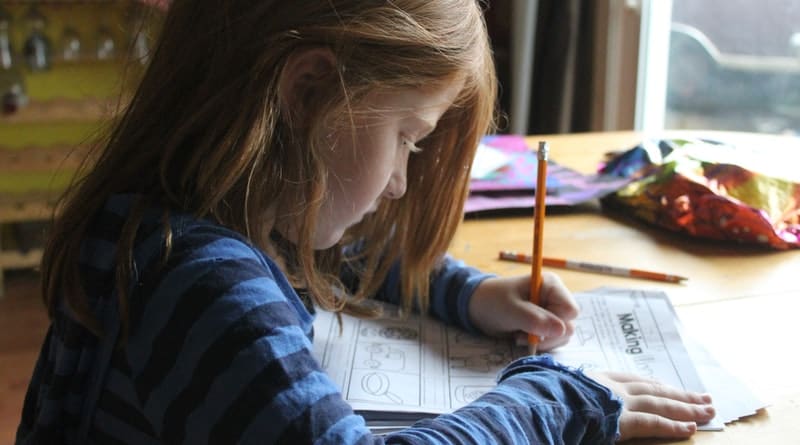 Becky
Newly middle-aged wife of 1, Mom of 3, Grandma of…
Many parents are wondering whether or not to help when it comes to their kids' homework. Some say that helping with homework hinders the success of the kids. Others say that parents' involvement helps the kids understand certain concepts better. So, do you or do you not help your kids with their homework? Another issue is the question of how much you should get involved when the kids are doing their take-away assignments. 
Let's face it, we all need help with a lot of things, and academic assignments can be quite challenging. When college students get stuck with their term papers, they are at liberty to seek essay writer help. So, why not help your child remember a few concepts to speed up their learning process? If you're still not convinced that you should help your child with their homework, stick around as we address your doubts. 
Why Should I Help My Child With They Homework?
Every parent wants their kids to excel, that is why when it comes to academics, they ask so many questions. There are many theories about homework help, and parents are not sure which one works. So, why should you help with their assignments? 
Well, to begin with, you can access what your kid is being taught in school to figure out if the knowledge is appropriate. Even though the curriculum is the same, different schools approach teaching differently, and it's okay if certain methods are not appealing to you. 
Additionally, some teachers might give your kid an unfair amount of homework. Aside from studying, kids also need to play and interact with fellow kids. After a long day at school, the last thing a developing child needs is hours of demanding assignments. 
How Much Help Should You Offer
Even though you should help your kids with their assignments, many parents do not know where to draw the line. Begin with putting the pen down. Writing for your child hinders learning because they have to do it on their own to increase retention for information.
That is especially true for kids who are just learning how to write. It might take longer for your kid to finish a simple assignment but remember, in their eyes, it's not simple. You'll need to be patient and let your child learn how to write on their own. Helping only when it's necessary allows your child to develop independence. 
Completing your child's homework is a bad idea because it beats the purpose of homework. Ensure they have time to think critically on their own before you chip in. Always encourage your kids to look up information in their textbooks. Your presence should be focused purely on guiding them through their assignments. Sometimes, they need to be reminded of concepts they've forgotten and not chewing the food and swallowing it for them.
Ensure that even as you help with the assignments, the kids understand that it's their responsibility to study. Giving them room to make mistakes also offers learning opportunities. The knowledge they need to succeed will not be reinforced if you're always telling them the right answer to write down. 
How Do You Know What You're Doing Adds Value?
Many parents who help with homework are wondering if they're positively impacting their kids' academic life. Well, since you're involved with your kids every day, you get familiar with what they're learning in school. That way, you can easily access their mastery of given topics. Such involvement also helps with teacher-parent communication. 
Individuals see things in different perspectives, and you can quickly point out issues that the teacher might have overlooked. You also need to provide your child with a conducive study environment that allows them to concentrate. Creating a study routine at home also helps your child develop a reading culture. They'll be inclined to study every day even when they don't have assignments.
You also get to ensure your child has all the school supplies they need. Today's parents are juggling a lot of responsibilities. Finding time for the kids can be challenging. That's why setting aside study time gives you the opportunity to find out how the child is doing academically. If your kids know they have a support system, they can easily open up when they have a problem.
Pro Tips On How To Help Your Child Without Hurting Them
Limiting homework assistance not only helps reinforce the knowledge your kids get at school; it also instills self-discipline. When you're always helping with everything, your kids grow without a sense of responsibility. They won't feel the need to make time for their assignment because you're going to help with everything after all. Below are pro tips that ensure you help your kid develop time management skills and a sense of organization.
Give them breaks so that they don't feel pressured to finish the assignment 

Provide a distraction-free study environment

Be consistent to show your kids that excelling in academics is important
Guiding your child through their homework helps them remember concepts they've forgotten. Ensure you don't do everything for them, but give them the space to think critically to reinforce the knowledge. 
Becky
Newly middle-aged wife of 1, Mom of 3, Grandma of 2. A professional blogger who has lived in 3 places since losing her home to a house fire in October 2018 with her husband. Becky appreciates being self-employed which has allowed her to work from 'anywhere'. Life is better when you can laugh. As you can tell by her Facebook page where she keeps the humor memes going daily. Becky looks forward to the upcoming new year. It will be fun to see what 2020 holds.