How to Create the Perfect Bedroom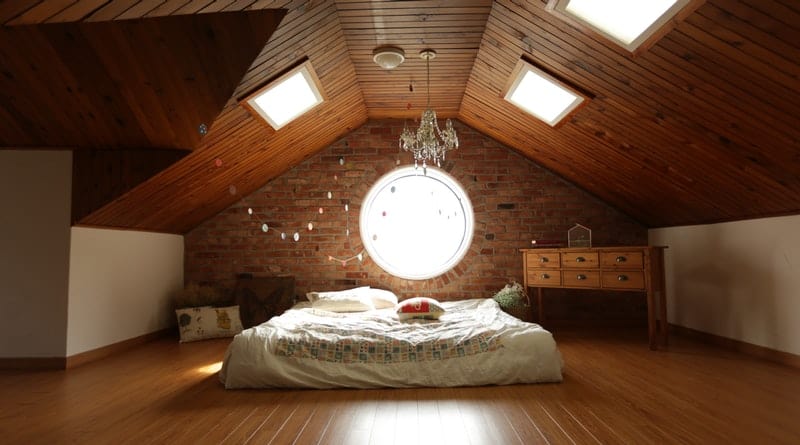 Becky
Newly middle-aged wife of 1, Mom of 3, Grandma of…
When you make plans to change things around your home, we know that it is often your own bedroom that falls to the very bottom of the list. You often work on the areas that guests see first, so you give your living room a makeover, you beautify your bathroom and you design a fabulous kitchen. You will then concentrate on giving your children lovely spaces, so they might get a playroom, den or fun backyard and then their bedrooms are given your attention. After all of this has been done, finally, you can actually look at your own personal space. Now it is your time, now it is your chance to create the perfect bedroom, a space that is for you to recharge and enjoy. Here are our tips on just how to do that. 
Produce your design
The very first thing that you are going to need to do is to produce your design. Do take the time to think through how you want your bedroom to look and to feel. 
You can start with a relatively vague idea, more of a feeling of how you want the room to be rather than any other specifics. You might not even have a color scheme at this point, but that is absolutely OK. You might simply note down ideas such as light, airy, cozy, gentle or natural.  
Now that you have a notion of how you want it to be, you can begin looking around for inspiration. Pinterest, magazines and home interiors stores are all great places to look and should enable you to start firming up your plans.
You will be able to create your color scheme now and think about the furniture and fabrics that you will want. You might work around existing furniture, but do remember this does not need to be positioned exactly as it is now and you might also be able to upcycle it. 
You should now have a design that you can work with, so you can move on to considering all of the following tips and integrating them.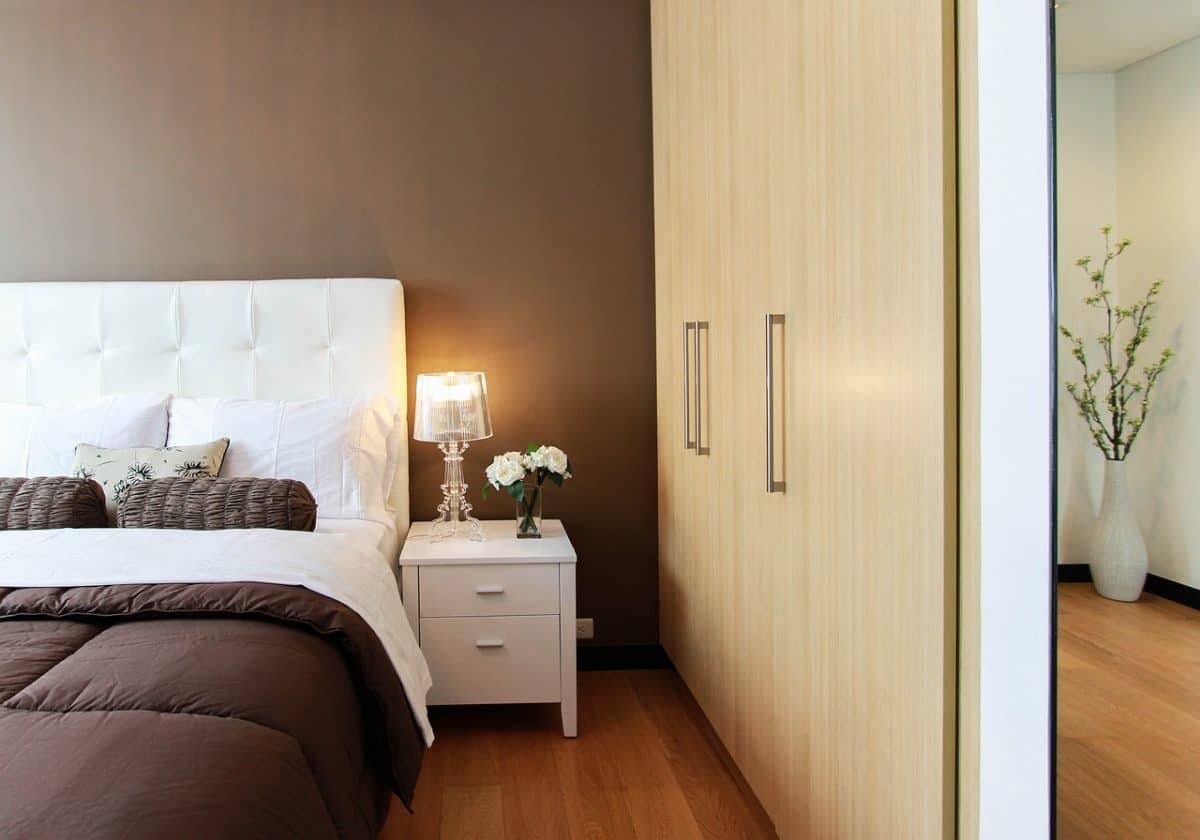 Think temperature
This is an area that is often overlooked when designing a room, and yet it can make such a significant difference to your comfort levels, particularly in your bedroom. 
Before you begin redecorating, ensure that you have the right level of heating or air conditioning supplied to your bedroom. This will make a big difference in the overall feel of the room. 
You will then want to look at your mattress as these can affect our temperature as we sleep. If you buy nothing else during this makeover, and you have not invested in a mattress for several years, then make this your priority. A good mattress can totally change how well you sleep and feel when you wake. 
Have fun with colors 
When you are happy that the temperature and structure of the room are right for you, you can work on decorating the walls and ceiling. 
Your bedroom is a personal space and one that few people see. You can be completely free with your choices and colors here, make it the room that you have always dreamed of having. 
Experts advise that blues, yellows, and greens are conducive to sleep, but if you want red, then go for it! 
Focus on the flooring
Next step will be to think about the flooring. The flooring can make a real difference to the overall effect so do not rush through this stage.
When you wake up in the morning, do you want to slide out of bed and sink your feet into think piles of plush carpet? Maybe you would prefer beautiful wooden floors underfoot or modern sleek vinyl? The flooring needs to tie in with the rest of the theme for your room so do give this decision some attention and then get the flooring laid before moving on.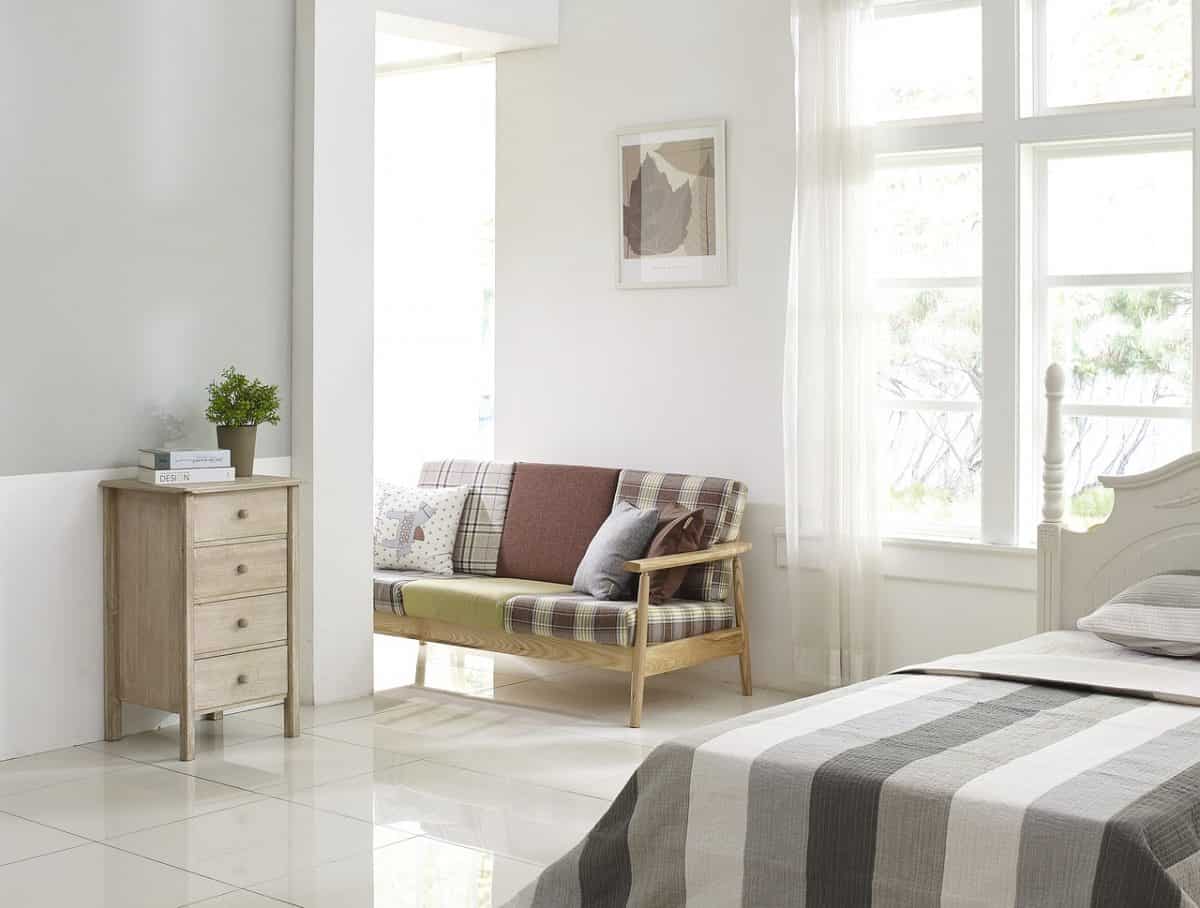 Get the lighting right
Whether you are hoping for a room filled with natural light streaming in or want cozy, moody lighting, this is an area that needs your attention.
You are probably unable to go as far as changing your windows, but you can change the coverings and you would be surprised how much this can change the way that the light filters in.
Shutters will block some out but create a very pretty effect and blinds can block off some of the light from the tops of the window but then serve to practically obliterate all light when pulled closed, especially if you opt for blackout blinds. Drapes frame windows and can add texture and color to a room, and there are wide-ranging options from thick and heavy to light and airy. 
Use your window coverings to manipulate the light that you have and then add your own artificial lighting to create the effect that you are seeking. 
Add the soft furnishings and the flourishes 
With the room now completely decorated, flooring, window dressings, and lighting in place, you can add all of your personal touches. 
You might go for layers on your bed to create textures, or dot candles everywhere to add scents and alter the mood of the room. You might want a lamp on your bedside table dripping with crystals, or perhaps you want luxury bathrobes draped across your bed ready to don each evening.
This is the part where you are dressing your room, making it yours and throwing in a touch of luxury, so indulge yourself and enjoy it. 
Ban the tech
Your room is now ready for you to enjoy so we would add one final suggestion, ban the tech.
Having a bedroom that is completely free of tech and gadgets is not only aesthetically pleasing, it is also proven to be good for your health.
Your bedroom should be a restful haven which is why we would advocate placing no technology in there. No TVs, no laptops as you climb into bed and where possible, we would also recommend that you do not take your phone in there. Leave it elsewhere in the home and completely switch off at bedtime. 
Becky
Newly middle-aged wife of 1, Mom of 3, Grandma of 2. A professional blogger who has lived in 3 places since losing her home to a house fire in October 2018 with her husband. Becky appreciates being self-employed which has allowed her to work from 'anywhere'. Life is better when you can laugh. As you can tell by her Facebook page where she keeps the humor memes going daily. Becky looks forward to the upcoming new year. It will be fun to see what 2020 holds.