Why You Shouldn't Rely on Overhead Light in Your Home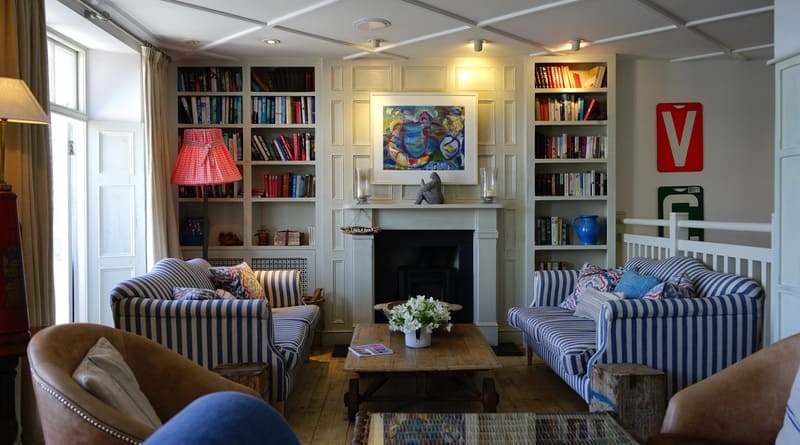 Becky
Newly middle-aged wife of 1, Mom of 3, Grandma of…
Have you ever moved into a new apartment, flipped the light switch and realized that the single bulb hanging from the middle of the ceiling emitted a pretty weak light? It's something we don't notice until we need the light, usually when it hits dusk outside and it's too dark to see comfortably inside.
It's frustrating. It's mostly frustrating because it means you're going to have to buy a lamp or two (or more) on top of the couch and other necessities. As you kick yourself for not testing out the lighting situation before you signed the lease, you realize that this only gives you more opportunity to be playful in the design of your new home. A new light fixture can change up your space and make the uninteresting exciting and bold. You will have to spend some money, but if it means upgrading your home, does that really matter?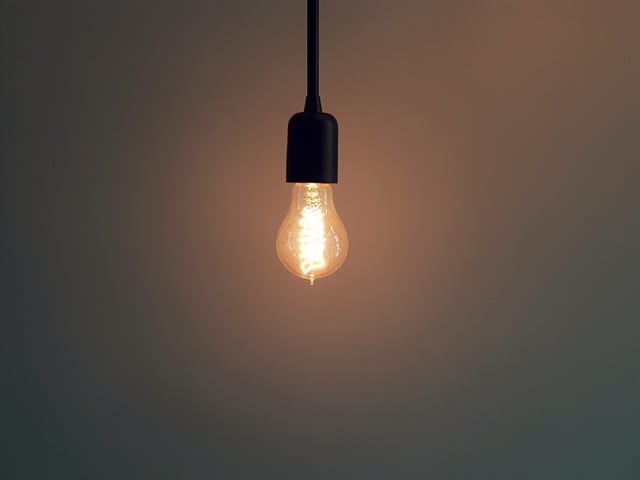 How's the Light?
Even if the overhead light in the living produced the perfect amount of lighting, it's not something you want to rely on day in and day out. You don't always need the whole room to be lit up; sometimes it's nice to just have the table lamp on for that cozy fall vibe. And let's admit it: the overhead light can get be blaring, especially after a fun night out.
A well-designed room isn't only about the furniture placement and statement pieces, it's also about the lighting design. A well-lit room makes the user feel comfortable at once, but when asked why they feel so comfortable, they won't be able to put a finger on it. According to industrial designer Lindsey Adleman, a room well-lit with diffused lighting is tough to pin down for the user. Why you ask? Because the lighting is, as it were: perfect.
There are three types of lighting that you will want in your space: task, accent, and ambient. Each lighting type has a specific purpose, be it for working, relaxing or just general use. Lighting can highlight an object you're proud to own, or it can help you figure out what stitch you need to use for your embroidery project. The point of designing a space with layered lighting is to complement your lifestyle.
Getting it Right
Maybe you're someone who enjoys getting in a good long nap every day. You might be someone who likes things to be bright and cheery—it doesn't matter. What matters is getting your lighting levels right fashionably and sustainably so that you can enjoy your daily activities and nightly rituals. 
As we have already discussed, a well-lit room needs to be made up of a combination of task, accent and ambient lighting. To achieve this desired lighting effect, you will need to mix  the heights of your lamps with floor and table lamps. By positioning your light source(s) at different levels, you are lighting your space every which way. But here's the thing: you can't just use any old lamp you have lying around. Lamps are just as important to the décor of your space as the sofa or coffee table. You will want lamps that emit a strong and natural light, but that look good doing so too. The lamp design company FLOS Lighting has been able to kill two birds with one stone in their impeccably designed lamps and illuminating light bulb selections. It can be hard finding a lamp that looks good while also being powerful enough to light up your space. FLOS has done both beautifully and creatively. And did I mention that the lamp will take on a sculptural element in your space? Yes, it's that gorgeous. 
You can light up your home and make it look good just by following a few easy steps: layer your light sources and make them POP. Now get ready, your home is going to look sensational.
Becky
Newly middle-aged wife of 1, Mom of 3, Grandma of 2. A professional blogger who has lived in 3 places since losing her home to a house fire in October 2018 with her husband. Becky appreciates being self-employed which has allowed her to work from 'anywhere'. Life is better when you can laugh. As you can tell by her Facebook page where she keeps the humor memes going daily. Becky looks forward to the upcoming new year. It will be fun to see what 2020 holds.