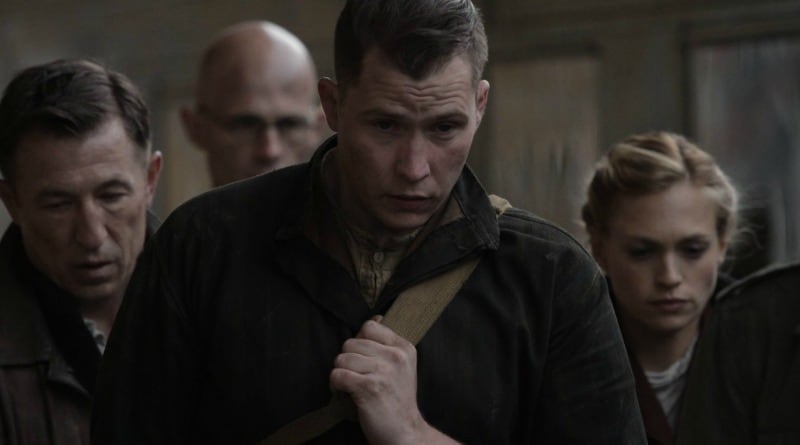 Becky
Wife, mother, grandma, blogger, all wrapped into one person, although…

If you enjoy history then you will enjoy Beyond Valkyrie: Dawn of the 4th Reich.
My husband loves movies like this. I think if we didn't have other shows to watch he could watch the history channel all day. So when I heard of this movie I just knew he would enjoy it.
Since this is a movie my husband really enjoyed and totally understood I asked him to write about it.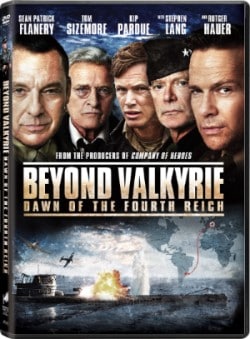 His Thoughts:
Like my wife said I find any movie like this one interesting. It captured my attention from the very beginning and for a while, it was like the movie was the only thing happening around me. Now I will give you a synopsis of what the movie is about without spoiling it for you.
His Review:
A group of special operations forces are sent into mid-war Germany to extract a high ranking German officer for a post-war government. After Operation Valkyrie (the plot to assassinate Adolf Hitler) fails, a group of unlikely allies fight together to stop a group of Nazi officers from escaping to Argentina and setting up a Fourth Reich.
There is a lot of action in this movie, starring Tom Sizemore. A must see for anyone who likes World War II history.
Movie Synopsis of Beyond Valkyrie: Dawn of the 4th Reich
From the producers of Company of Heroes and starring Sean Patrick Flanery, Tom Sizemore, Kip Pardue with Stephen Lang and Rutger Hauer, comes an intense thriller torn from the frontlines of World War II.
June 6th 1944, resistance bombings relentlessly bombard the enemy causing dissension to rise amongst the Nazi forces. As Operation Valkyrie prepares to assassinate Adolph Hitler, an Allied special ops team prepares to extract the man destined to lead a Fourth Reich. But when Valkyrie fails, the mission changes. Now, unlikely allies must work to free a Resistance fighter from behind enemy lines before it's too late!
Actors: Tom Sizemore, Stephen Lang, Sean Patrick Flanery
Directors: Claudio Fäh
Format: Closed-captioned, Color, Dubbed, Subtitled, Widescreen, NTSC
Language: English
Subtitles: French, Portuguese, Korean, Mandarin Chinese, Thai, Spanish, English, Japanese
Dubbed: French, Thai, Japanese
Subtitles for the Hearing Impaired: English
Number of discs: 1
Rated: R
Restricted
Studio: Sony Pictures Home Entertainment
DVD Release Date: September 27, 2016
Run Time: 101 minutes
You can buy this movie on Amazon as of 9/27.
Becky
Wife, mother, grandma, blogger, all wrapped into one person, although it does not define her these are roles that are important to her. From empty nesters to living with our oldest and 2 grandchildren while our house is rebuilt after a house fire in 10/2018 my life is something new each day.