Small Kitchen? Here Are Some Storage Ideas
Becky
Newly middle-aged wife of 1, Mom of 3, Grandma of…
Having a small kitchen can be a point of contention. This high-traffic area gets messy quickly, especially when there's limited space with which to operate.
If you have a small kitchen, optimizing your space will make all the difference. Here are some awesome storage ideas to make the most of your small kitchen.
Decant Your Dry Goods
Instead of keeping everything in their original bags and boxes, decant your goods into storage canisters that fit your cupboards better. Invest in some high-quality air-tight jars or repurpose old jars from your products. Transfer dried goods like beans, rice, pasta, and flour into your jars.
Not only will this help you stay organized and prevent spills, but it will also create a sense of uniformity in your decor. As a result, your storage options will double as statement pieces that make the space look and feel better.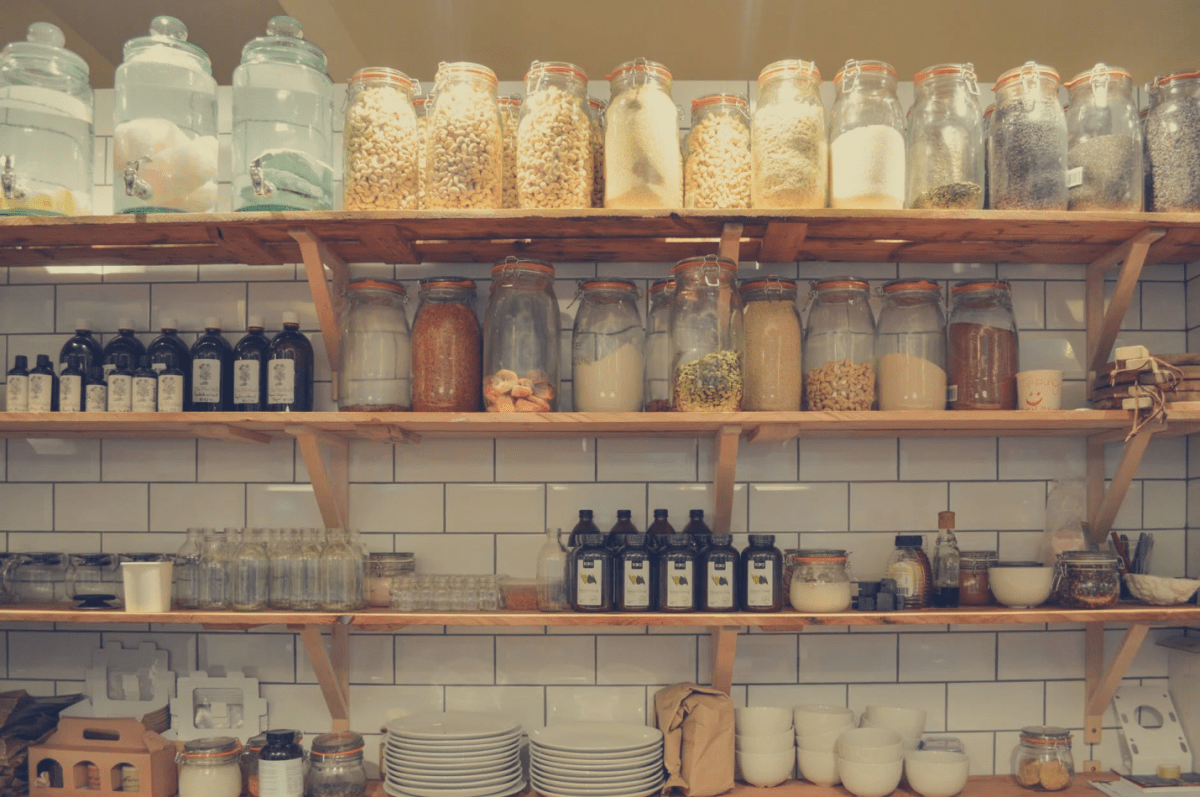 Install Hooks
You may have noticed that a lot of appliances have a hole in the handle. These are put there so that you can hang them on hooks. Install a few hooks on the wall or the bottom of cabinets to hang things like ladles and mugs. If you have cabinets with plenty of space between the shelves, you can also use hooks on the bottom of a higher shelf.
If you don't have the wall space for hooks, use a small tension rod between cabinets over the sink. You can use double-sided hooks to hang on the tension rod for extra storage.
Use Dividers for Pans
Rather than stacking your pans willy nilly, invest in a few cheap dividers to use in large cupboards. You can repurpose an old magazine rack to use for cookie sheets, storing them sideways. You can also get a small tiered storage rack for stacking frying pans.
Using dividers is a great way to optimize space in large, inconvenient corner cupboards that tend to collect clutter.
Install Trundle Shelves
Trundle shelves are a lifesaver in small kitchens. Install a tall trundle shelf to fill the gap between your fridge and wall or the cupboards and oven. A thin trundle shelf is a fantastic storage solution for spices and cooking accessories. You can sometimes find prebuilt options when shopping for kitchen cabinets online.
You can also install trundles at the bottom of your cabinets, as these are usually wasted spaces. Use these extra drawers to store seasonal flatware and smaller appliances.
Use the Tops and Sides of Cabinets
Don't forget to use the tops and sides of your cabinets. As mentioned before, the side of your cabinet is a great place to install hooks. You could also install some small, enclosed shelves to hold spices or storage materials.
Use the inside of cabinet doors to your advantage as well. Keep the space under the sink organized by installing rollers for your paper towel and garbage bags.
Install a Container Organizer
Plastic containers take up a ton of space and are very difficult to organize. Invest in a container organizer that allows you to keep your containers and covers stacked neatly in place. These organizers work in both cupboards and drawers.
Use Magnetic Strips
Adhere magnetic strips to the wall to store cutlery, knives, and metal spice containers. These handy devices can save you valuable counter space. Additionally, it prevents the accumulation of food waste in your utensil tray, ensuring that your cutlery is clean and pristine every time you use it.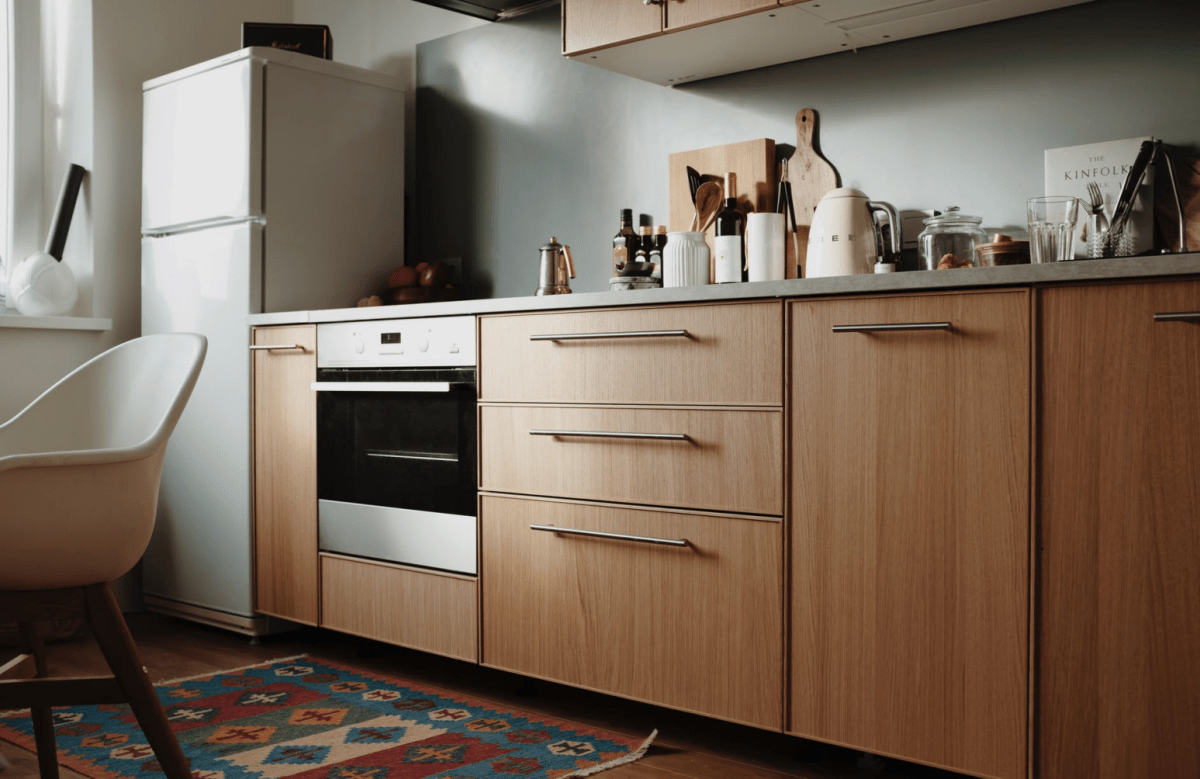 Install Shelving Over the Door
The space over your kitchen door is prime real estate for some smart shelving. This is the ideal place for more substantial, awkward items, like mixing bowls. Be sure to reinforce the shelving to make it secure enough to handle the weight.
Becky
Newly middle-aged wife of 1, Mom of 3, Grandma of 2. A professional blogger who has lived in 3 places since losing her home to a house fire in October 2018 with her husband. Becky appreciates being self-employed which has allowed her to work from 'anywhere'. Life is better when you can laugh. As you can tell by her Facebook page where she keeps the humor memes going daily. Becky looks forward to the upcoming new year. It will be fun to see what 2020 holds.