5 Savvy Kitchen Gadgets for Easter
Becky
Newly middle-aged wife of 1, Mom of 3, Grandma of…
With Easter literally right around the corner, now is the time to start shopping for gadgets that'll make your life easier in the kitchen. This list of smart kitchen gadgets will not only fulfill that wish, but they'll also help provide some fun themed treats for you and any guests that might come calling during the holiday. Sunday brunch, anyone?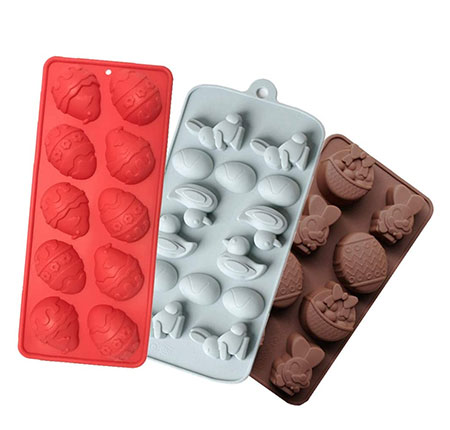 Cute Silicone Bakeware
You can't really have Easter without eggs, right? Or at least, oval-shaped treats. There's nothing to say these need to be real, honest-to-goodness ones from a chicken. This cute little silicone bakeware lets you make themed baked goods. Put out a dish of theme-shaped cookies, chocolate peanuts or candies that'll pop out of the oven smelling way better than the real thing.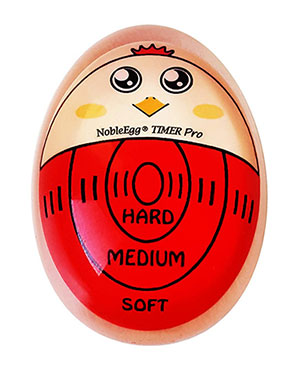 Soft Hard Boiled Timer
Hard boiling for your holiday hunt might be tricky, especially if you don't want them to be too hard. Since some people prefer them to be soft or even medium when boiled, this cute little item will not only make it easy to differentiate, but also does it in a different way than an annoying bell timer. Just drop this color-changing timer into the same water that you're boiling, and when it changes to the right color, you know that you're all set! It even claims to have increased accuracy, so get the perfect eggs done every time with this novel kitchen gadget.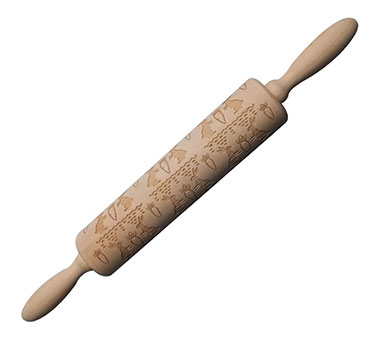 Rabbit Carrot Rolling Pin
Cookie cutters are adorable, but this gadget will help you roll out the dough and form the right cookie shapes all at the same time. Smear a little flour over the wooden rolling pin, plop down some dough on the table, and then begin rolling out the dough until you have lots of different shapes supplied by the pin itself.
This is a great way to make cookies with even the smallest children in your home, who'll love watching the shapes unfurl as you spread the dough.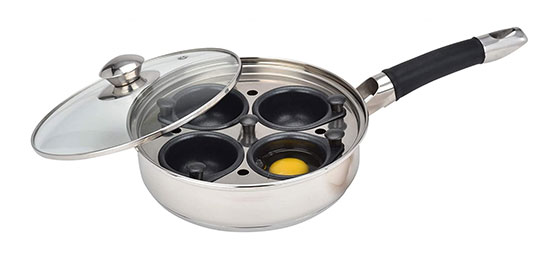 Innovative Poacher Pan
Eating a scrumptious breakfast for the holiday is a no-brainer, but that doesn't mean that they always need to be hardboiled. Poaching can be really difficult without the right pan to help you, and this one is perfect for making an exceptional brunch. Not only does it have four cups in which to poach, but they're also Teflon-coated, which means you'll have a much easier time cleaning it when you're all done.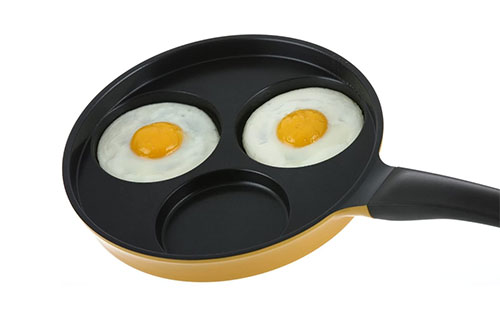 Nonstick Egg-Frying Pan
Still looking for alternate ways to cook your eggs? As one of the most versatile foods imaginable, trying out different methods of cooking means that you'll need nonstick cookware to help you out. This special pan is different from a normal pan that has three cups which will be super easy to clean when you're all done.
Becky
Newly middle-aged wife of 1, Mom of 3, Grandma of 2. A professional blogger who has lived in 3 places since losing her home to a house fire in October 2018 with her husband. Becky appreciates being self-employed which has allowed her to work from 'anywhere'. Life is better when you can laugh. As you can tell by her Facebook page where she keeps the humor memes going daily. Becky looks forward to the upcoming new year. It will be fun to see what 2020 holds.