Small Office? How to Make it Big Business for Everyone to See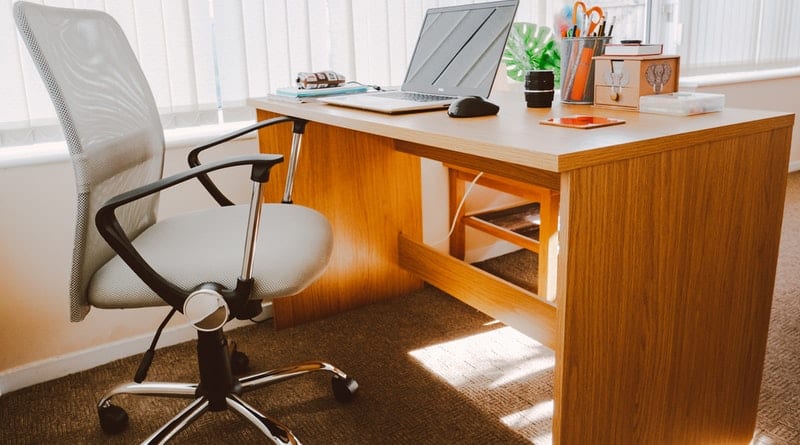 Becky
Newly middle-aged wife of 1, Mom of 3, Grandma of…
It can be a real challenge for small businesses to look the part. Sometimes, a smaller office can leave clients questioning whether or not you can deliver results – no matter how great your capabilities might be. 
Fortunately, there are ways you can create the "big business" image and make sure clients see past your size. Presenting a professional image to the world will make sure people are concentrating on what you can do for them – and here's how you can make that difference. 
Keep clutter at bay
In an office that's already lacking space, clutter will only add to the small feel of the room. Piles of paper mounting up on desks, overflowing rubbish bins and office materials left lying around not only eat up space but look unprofessional. 
Get into the habit of disposing of waste immediately. Keep only the things you require at that moment on your desk. Also, remember to put office materials back in their place and store any documents in filing cabinets. By keeping on top of clutter, your office will appear more spacious, as well as more organized and appealing to clients. 
Embrace cloud computing
If you're looking to create a big business image, cloud computing will be your best friend. This technology means that documents can be securely stored in the cloud, rather than in large filing systems that take up space. 
Of course, some physical storage solutions might still be necessary. When choosing centron storage centre, think vertically rather than horizontally to create the illusion of larger space. This will help you to keep clutter at bay and present your business as a professional and modern organization.  
Avoid crossover with your personal life
There are many benefits to running a business from home, but it can be tricky when it comes to meeting or even interacting with clients. Avoid your personal life crossing over into your home office, otherwise, clients will pick up on this.
For example, when clients call you, it's important your business has its own dedicated phone line, to add credibility. Building an online presence will also help in making your business appear bigger. A professional looking website is a must for small businesses nowadays and will help in attracting more customers. 
Virtual offices
When it comes to leasing an office, it can be expensive and as a small business, this is sometimes out of your financial reach. However, if you work from home, a residential address can be a put off for clients expecting to work with someone based in a commercial property. 
There are solutions though! Virtual offices make it a lot easier for small businesses to create a big impression with clients. A virtual office provides a business with an office address without physical space. For example, a Virtual Office from Be Offices allows your business to maintain a physical office presence whilst you work remotely. This address can then be used on all of your marketing materials, making your business appear more appealing to potential and existing clients. 
Becky
Newly middle-aged wife of 1, Mom of 3, Grandma of 2. A professional blogger who has lived in 3 places since losing her home to a house fire in October 2018 with her husband. Becky appreciates being self-employed which has allowed her to work from 'anywhere'. Life is better when you can laugh. As you can tell by her Facebook page where she keeps the humor memes going daily. Becky looks forward to the upcoming new year. It will be fun to see what 2020 holds.