Successful Aging: 10 Healthy Habits For Seniors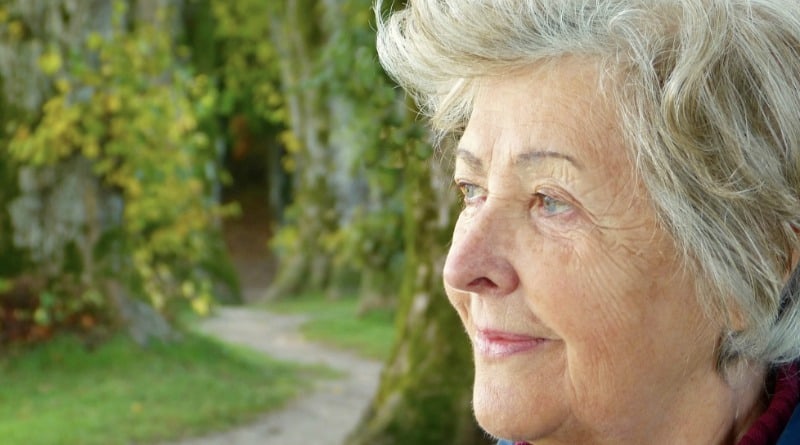 Becky
Newly middle-aged wife of 1, Mom of 3, Grandma of…
As a species, we hate change. This is why so many of us find growing older difficult. We dye our hair, put on makeup, and even undergo surgery to slow down the process, but it remains inevitable nonetheless. There are many changes that we go through as we age, both good and bad, but none of them means that your life should go downhill in the process. In fact, if you do things right, your older years can be some of the best of your life. Whether you're caring for an elderly relative or a senior yourself, here are ten habits to develop for aging happily and healthily.
Maintain A Healthy Diet
When most people choose to live healthier, one of the first things that they consider is their diet. Thankfully, this shouldn't change when you hit your senior years. Our digestive systems slow down as we age, making whole grains, fruits, and vegetables more important than ever. You should also get a fiber-rich breakfast each morning to maintain blood sugar levels as the day goes on. Many seniors are prone to dehydration, so drinking plenty of water is crucial too.
Go For Daily Walks
The aches and pains often associated with growing old may lead you to assume that you should slow down as you age. However, regular exercise is just as necessary in your senior years as it is at any other time of your life. Because of this, you should try to walk for at least thirty minutes every day. As well as improving your physical fitness and helping to maintain a healthy weight, this activity will boost your mood and alleviate depression and other mental health problems.
Wear The Right Shoes
General foot pain and foot disorders are common among seniors, especially those older ladies who still like to wear heels most days. If you're going to be taking part in regular exercise, then you need to make sure that you look after your feet, with the first step is wearing the right shoes. Trainers are an ideal option, as they're one of the most supportive types of footwear. You also need to remember to cut your toenails regularly and apply moisturizer to your feet.
Catch Up With Friends
We all feel lonely from time to time, but, once you leave work and start spending more time at home, this feeling can get much worse. This is why it's so important that you make more of an effort to get out of the house. If you have a senior center nearby, you may find enjoyment in visiting there once in a while. For those that don't know what those are, here is the best senior citizen centers guide to give you an idea. You should also make plans with friends and family.
Get Plenty Of Sleep
Adequate sleep is necessary for good physical and mental health. Unfortunately, when you grow older, insomnia and frequent waking can make it difficult for you to get the rest that you need. That being said, there are several things that you can do to get better sleep each night. Start by making your sleep space comfortable, dark, cool, and quiet. You should also limit your caffeine and nicotine intake each day. Creating a nighttime routine can make it easier to nod off too.
Make Helpful Home Upgrades
As we age, we become much more vulnerable to falls. For this reason, it can help to make certain upgrades in the home. You could remove any loose carpeting or throw rugs or secure them properly to the floor, for example, and add handrails in the bathrooms and near the bed. You should also clear any unnecessary clutter out of your home to ensure that paths are clear. Adding nightlights to the hallways and bathrooms can also make life a lot easier.
Quit That Smoking Habit
Once you hit your senior years, you might think it too late to abandon the unhealthy habits developed in your younger years, like smoking. Thankfully, this is far from true. Although it won't be easy, it is definitely possible to kick this habit, especially with all of the support available these days to help you in doing so. You'll begin to notice some positive changes, like being able to breathe easier, as soon as you throw away your cigarettes, with others becoming clear later.
Learn To Manage Stress
Seniors may not have work and young children to worry about, but they still have stress like everyone else in the world. Left unchecked, this stress can get out of control, resulting in several serious health problems, such as anxiety and depression, strokes, and even heart failure. To fight these issues, you need to learn ways to manage your stress. Exercise and meditation are popular choices, but, if you begin to struggle with stress, you should seek professional help.
Keep The Mind Active
When it comes to good overall health, your mind needs taking care of just as much as your body. This means that you should give your brain a good daily workout, just like you do the rest of you. There are many ways to go about this, from learning a new skill to playing chess and completing crossword puzzles. Most people assume that the mind always grows slow when you reach a certain age, but, if you give it the attention that it needs, then this is often preventable.
Attend Vital Preventative Checkups
The older generations have many more health issues to deal with than those just a few years younger. These include bunions, sight deterioration, and some very serious diseases. Although there is a lot that you can do to prevent these issues, the best person to offer advice on what to do is your doctor. They are also the most qualified to help you manage any health issues you're already dealing with. For this reason, you should always attend your scheduled checkups.
Growing older isn't as bad as most people make it out to be. With the advice above, you should have little trouble doing so happily and healthily. Theodore A DaCosta, a gastroenterologist from New Jersey suggests Preventative Checkups every 6 months. 
Becky
Newly middle-aged wife of 1, Mom of 3, Grandma of 2. A professional blogger who has lived in 3 places since losing her home to a house fire in October 2018 with her husband. Becky appreciates being self-employed which has allowed her to work from 'anywhere'. Life is better when you can laugh. As you can tell by her Facebook page where she keeps the humor memes going daily. Becky looks forward to the upcoming new year. It will be fun to see what 2020 holds.