Taking a Crack at Your Body's Health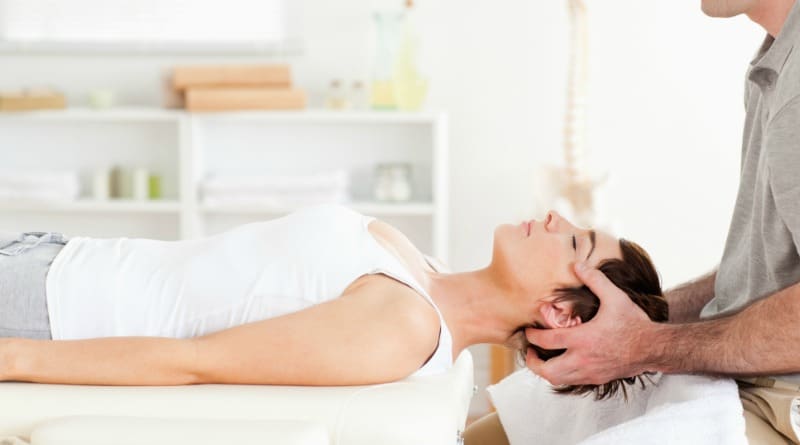 Becky
Newly middle-aged wife of 1, Mom of 3, Grandma of…
Taking a Crack at Your Body's Health
Between the fad diets, organic eating, and increased attention to exercise, the social culture is putting a new emphasis on your body's health. In fact, with all of the new products on the market that promote energy and vitality, it is easy to forget that some of the oldest understandings about total health deal with the things beyond supplements. While nutrition plays a role in creating a healthy body, the area of chiropractic work also does much to develop overall wellness.
Why Chiropractors Are Needed
There are many reasons why a chiropractor can help your health. They do more than simply recommend lifestyle changes that support bone alignment, although they are strong supporters of the right sleeping and comfort materials. The collection of bamboo pillows by Cariloha is a wonderful example of supporting your wellness through your sleep aids. Not only does it provide cooling and reduced odors, but it also supports your neck and back structure. Using materials that are eco-friendly also improves the quality of the environment and air, improving your body's ability to strengthen the immune system and reject free radicals that can compromise functions. The key to maintaining your body's alignment is through products designed specifically to that end. However, the work of a chiropractor moves beyond the scope of alignment aids for daily living.
The Importance of the Spine
In order for your body to operate at its fullest potential, you need a healthy spine. It is the backbone for all of the body's movements, whether muscles, joints, or bones. By keeping your spine properly aligned, the human body is able to achieve full range of motion and heightened flexibility. This prevents injuries, as well as pain or illness. The spinal column is what surrounds and protects the nervous systems, and this is the communication structure of your body. If your spine is damaged or misaligned, the body's ability to communicate with itself is compromised and over time can be severely impaired.  Through a combination of supportive materials or devices and the work of a chiropractor, you are able to maintain the right balance for healthy living.
The Work of Natural Influence
Just as the use of natural and green products or fabrics helps to improve the environment, and subsequently your ability to be healthy, a chiropractor is a natural way to improve the body's potential. In a world that is looking to reduce stress, create unity between man and nature, and reduce the body's exposure to synthetic materials and toxins, spine and bone alignment become a solution for reducing medical dependency. The process of alignment can reduce pain, thus eliminating a need for prescription medications or potential surgeries. The safe and effective treatment of misalignment works naturally with the body's design to improve the functionality of the nervous system, which has an overall impact on total wellness.
Make an Appointment
Chiropractic appointments are often scheduled according to need, but even if you aren't in pain or have experienced physical alignment trauma, a visit to the chiropractor might offer insight into your body's state of health. If you truly want to be living your best life, a spine alignment might be a way to jump-start your progress.
Becky
Newly middle-aged wife of 1, Mom of 3, Grandma of 2. A professional blogger who has lived in 3 places since losing her home to a house fire in October 2018 with her husband. Becky appreciates being self-employed which has allowed her to work from 'anywhere'. Life is better when you can laugh. As you can tell by her Facebook page where she keeps the humor memes going daily. Becky looks forward to the upcoming new year. It will be fun to see what 2020 holds.