The Backpacking Bible: What To Pack Before Hitting The Path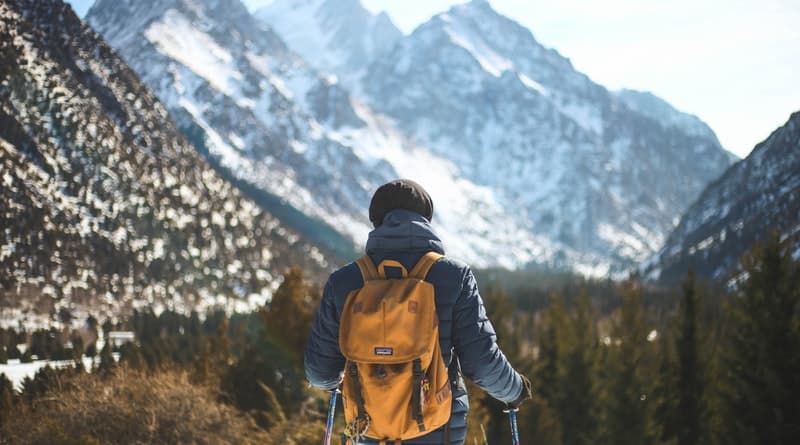 Becky
Newly middle-aged wife of 1, Mom of 3, Grandma of…
Lace up those boots and get back on track this month by planning the adventure of a lifetime. Reacquaint yourself with mother nature and feel like you can take on the world by challenging yourself to a walk on the wild side. Hiking delivers multiple health benefits including lowered blood pressure and increased bone density; it will even give your well-being and state of mind a nudge in the right direction. Reliving your adventurous childhood is clearly good for you but it comes with potential hazards. Reduce this risk by planning your hike carefully and stocking up on the essentials. Continue reading to find out exactly what to pack for the road ahead when setting off on a hike.
Hiking Backpack
There's no point packing the essentials if you don't have a sturdy and compact backpack to store them in. Finding the right backpack to house your food supplies and fundamentals could make or break your trip. Choosing a lightweight but durable bag will prevent you from regretting your decision and help you maintain your posture and prevent unnecessary pain. Considering the length of your trip will help you determine whether to choose a backpack or daypack. As the name suggests, daypacks are generally smaller and will suit shorter hikes or trails. Backpacks, on the other hand, are larger and have more space for camping and cooking equipment. Once you've chosen the right shape and size be sure to try your backpack on before purchasing. This will ensure it's a snug fit for your unique body shape and will reduce the risk of induced back pain when you finally get the chance to carve the path towards your chosen destination.
Food and Water
Seemingly the most obvious essential. It's hard to imagine that anyone would be naive enough to step out without stuffing at least a handful of snacks into their daypack. Whilst we all know that food and water are necessities the type of food that you pack is also worth considering. There are many food options that you can carry but you have to choose the best food for backpacking. Protein-dense snacks are ideal for regular energy boosts that will be needed every step of the way. Trail mix, nuts, seeds and energy bars are perfect lightweight treats for in between meals for any trek. Staying hydrated is just as important as keeping those blood sugars regulated. Just 24 hours without enough water could land you in a seriously sticky situation so it's imperative that you pack enough water. As a general rule, two large cups of water per hour should keep you hydrated enough to push through those pain barriers.
Emergency and First Aid
Nobody knows what's just around the corner and even the most thoroughly planned trips have the potential to end undesirably. A well stocked first aid kit and emergency supplies will give you the peace of mind and allow you to fully concentrate on the tough task ahead. Avoid any specialist and questionable Bear Grylls-style survival techniques by planning for all eventualities and researching what extensive first aid kit should include. Alcohol-free cleansing wipes, sterile dressings, and a thermometer are just a few of the key components of a first aid kit that will help you manage minor injuries. In the event of a more serious incident, emergency items such as a whistle and a space blanket should be on hand to flag down help if it's needed and keep you safe while you wait for it to arrive. These events rarely occur but it's always better to be safe than sorry.
Summary
With a savvy backpack, food, water, and emergency supplies on hand, you've got the foundations for a safe and enjoyable excursion. Anything you add to these basics will be unique to your trip and add value for you. Now all you have to worry about is making the most of your personal journey to your aspired destination.
Becky
Newly middle-aged wife of 1, Mom of 3, Grandma of 2. A professional blogger who has lived in 3 places since losing her home to a house fire in October 2018 with her husband. Becky appreciates being self-employed which has allowed her to work from 'anywhere'. Life is better when you can laugh. As you can tell by her Facebook page where she keeps the humor memes going daily. Becky looks forward to the upcoming new year. It will be fun to see what 2020 holds.