The Complete Guide To Creating A Home You Love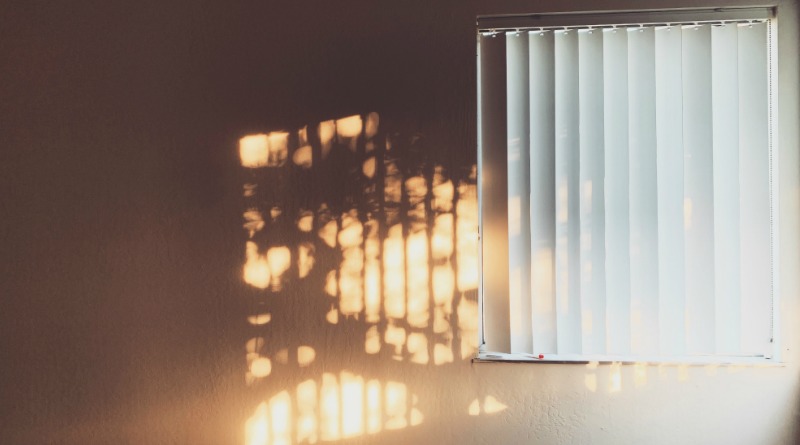 Becky
Newly middle-aged wife of 1, Mom of 3, Grandma of…
 Buying a home or renting a home doesn't necessarily mean you will end up with your perfect environment automatically. Unless you have seen the perfect house and bought it quickly and it somehow has been decorated to exactly how you would like it, then you're going to have to do some work to create your ideal home. It may seem difficult and time-consuming to create a wonderful home for you and your family, but it can be quite simple. There are some specific points that you need to consider when thinking about your home, and how you want it to be. And here is a guide to creating a home that you will love.
Ideas
The first thing to do when you are thinking about creating a perfect home is to have an idea of what you think that would look like. If you don't have a great imagination or you don't have a great idea of exactly what you would like, you are lucky that you now have the Internet at your disposal. They are Facebook groups, and Pinterest boards dedicated specifically for creating an ideal home. There are of course magazines that you can buy as well, but the world of information is of course on the Internet, and it's important that you get a good broad range of ideas that you can blame some inspiration from. Creating a mood board for each of the rooms that you have two organize, is a wonderful idea. You can print and cut out all sorts of ideas and put them together. This not only gives you some good ideas, but it can help you clarify your vision in your mind. Going to roadshows, and events for home builders, or decorators, can really help you get some great ideas too. It's also essential that you test out any paint, or wallpaper in your home because these ideas can look great in different lights but when it comes to taking them home it can be very difficult to match. You might think that your ideas are a little bit different, and other people might not like them. However, this is relevant since it's your home and you really want it to be comfortable and ideal for you and your family.
Diy
Unless you have limited resources then you will have to take on some DIY projects at some point during your home updates. Knowing exactly how to remove a stripped screw, for example, can help you save time. So finding out this information, or at least having a resource to hand that will help you find the information that you need, it's going to save you time and money. Diy is in everyone's idea of fun, but you can always find something that you will enjoy, some people enjoy painting, some people enjoy building things from wood, and even if your idea of DIY only extends to creating a splash of paint on a canvas for you to hang on your walls, then at least you are doing what you can. You can, of course, do anything that you learn over time, but it's all about whether you have that level of commitment, or whether you would rather delegate the task to somebody else.
Decoration
The decor of your home is completely subjective, you could walk into someone else's home and think it was absolutely beautiful, and then you could walk into a different house and think it's absolutely terrible. But when it comes to the decor of your home there are many options. Some people like to skim and paint walls, some people have murals created on certain bedroom walls and some people end up with some great wallpaper that is unique and handmade. Currently, people are tending to choose more bold patterns, and thinking a little outside the box. So because of this your options and as limited as they used to be. Hiring an interior designer will, of course, take away a lot of the stress from you, but again this is a personal preference. A personal shopper who knows exactly what you need, and can create something that you may never have thought of, could be the key to you enjoying your home to its full potential. This is something that you can also get the children involved in, especially if they want to decorate their own bedrooms, it is important that everybody feels comfortable in the home and if this is something that you want to consider then get them online with you, and make some decisions, which can be helpful to your bonding experience as well.
Extensions
Sometimes our homes are not big enough sometimes we want just a space for ourselves, sometimes we just want to make sure that our kitchen is big enough to hold all of us, so having an extension is something that lots of us consider over time. However an extension is not an easy decision, it is a large amount of money usually and it can be quite stressful having the building work done. If building an extension is however something you want to do, then it is important that you work out exactly what space you need, do your research on the companies that are able to provide this extension for you, and also make sure that you are aware that you are going to have to decorate and finish this extension too. If it is a conservatory that you are thinking of adding, then also consider the fact that they are usually covered in windows, which can be hot in the Summer, so air conditioning or different options may be something you should consider. Making sure that everything is comfortable in your extension isn't necessarily the easiest job in the world, but you will find yourself happy and content with the outcome if you plan ahead and make decisions that suit you.
Storage
Although storage doesn't necessarily tend to be the prettiest items in your home, there are many options that mean you can build around storage, create more storage, or even add whole rooms to your house that you didn't have when you bought it. Attic conversions can be wonderful either just for storage or to turn into a whole new room for somebody. You could even turn a room into a hobby room if that is something that can benefit you, hobbies can take up an awful lot of space depending on what it is you are doing. Purchasing a hallway console, to put all the shoes and coats on, can really help with the organization of your hallway, and many of them look fantastic too. When it comes to bedroom furniture having a wonderful wardrobe that matches everything else, can really add to the room. You really need to consider where everything is going when you buy a house, so whether you have built-in storage or items that create space for you, is something that you will need to consider.
Lighting
Light in your home can be a wonderful adventure. Because mostly you need to make sure that it works, and that can only be done once you try it out. Of course, there are theories on how things should be done, such as having a lamp on a certain table in the room away from the TV or even having a TV that has lights emanating out of the sides for an improved experience, but lighting can really transform a room, or even a garden too. If you have an area that you would like to light up and make more homely than getting a lamp that gives a soft warm light can really improve your home. Of course, there are the usual functional lights as well to consider, and if you want a more stylish finish then there are many options available for lampshades and chandeliers for example. But don't ever underestimate the difference lighting can make to your home, as you can create a different feel quickly with lighting.
Garden
Your garden is the space that when the weather is nice you want to spend the most time. And if you don't have a lovely area for you to sit and relax, you can really miss having this outdoor option. Keep your non-mode and fed, and creating wonderful borders full of wonderful flowers, can really help you relax and feel proud of your home. Having a landscape Gardner to call upon to help you with these options is wonderful, but sometimes we need to do it ourselves. Making sure that everybody has space, in the garden such as the dog, and children mean that everyone can enjoy the outdoors when the weather is fine. Also not forgetting that the outdoor space can be quite useful as well, all you need to do is make sure you have storage, and maybe even a barbecue so that you have everything you need in the garden space.
Essentially build in the home you love depends on your style, taste, and likes and dislikes, so make sure you sit down and work everything out, and eventually you will have something special that you can share with your friends and family.
Becky
Newly middle-aged wife of 1, Mom of 3, Grandma of 2. A professional blogger who has lived in 3 places since losing her home to a house fire in October 2018 with her husband. Becky appreciates being self-employed which has allowed her to work from 'anywhere'. Life is better when you can laugh. As you can tell by her Facebook page where she keeps the humor memes going daily. Becky looks forward to the upcoming new year. It will be fun to see what 2020 holds.