Things to Buy for a New House in Canada
Justin
Justin is a promoter of healthy living and a cook…
Buying a new house is an exciting achievement, especially for first-time buyers. However, with a new place comes a list of things you might need to buy. In addition, when you move into a new home, there's a lot of added stress. Endless paperwork, going back and forth with the movers, and the frustration of packing your belongings can make it challenging to keep track of what you have or need. That's why we have gone ahead and compiled a list of things to buy for a new house in Canada. So, without further ado, let's get started.
Things to Buy for a New House in Canada
Here is a list of some basic things that will help you settle into your new home.
Bathroom and Laundry
Chances are you will already have your toiletries packed and ready to go. That said, take a look around your new bathroom. Are you missing anything that might have needed to be replaced? Will the shower curtains fit your new tub? Moreover, does your new bathroom have a toilet paper holder mounted on the wall, or will you need a new one? What about cleaners? You'll also need somewhere to put your garbage. So, below is a list of bathroom and laundry essentials you might need to purchase.
Toiletries
Toothpaste
Toothbrush
Towels (hand, face, and bath towels)
Soap and handwash
Toilet paper
Skincare items
Bathroom
Shower curtains
Chemical cleaners
Toilet plunger
Toothbrush holder
Bath mats
Trash can
Room spray
Laundry
Detergent
Fabric softener
Bleach
Laundry basket
Sewing supplies
Dryer sheets
Kitchen
Appliances such as a fridge, microwave, and dishwasher, to name a few, are essential for the kitchen. When moving into a new home, consider whether or not your new kitchen will already have these appliances installed. If not, you might need to consider investing in these. Furthermore, you might find that you won't have the extra time to go out and frequently grocery shop or run errands. Thus, it's important that you ensure your pantry is stocked when you first move in. Apart from groceries and appliances, we have listed some other kitchen essentials that you might need to buy.
Cleaning Essentials
Dish soap
Sponge
Dustbins
Trash bags
Kitchen roll
Coffee
Organizational items and holders
Appliances
Fridge
Stoves
Toaster
Oven/microwave
Tea kettle
Electric juicer and grinder
Other Essentials
Cutlery
Table and chairs
Salt and pepper shakers
Oven gloves
Spatula and wooden spoons
Cups and glasses
Bedding
Your bedroom is going to be your safe space and potentially where you spend a lot of your time. Thus, it's important that you give this space your utmost attention. Moreover, you'll likely want your bedroom set up as soon as possible.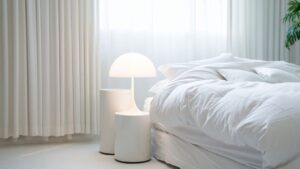 After all, unpacking and organizing your new home can be exhausting, especially within the first few days. In addition, your bedroom should be comfortable and cozy. In order to get a good night's rest, you'll want a quality bed, a mattress that caters to your sleeping preferences, pillows, and soft linen. As a result, to make the transition easier for you, we've included a list of items that you'll want to have in your bedroom.
Bedroom Essentials 
Curtains (black-out if you prefer)
Night light
Bedside table
Wardrobe and Vanity
Hangers
Mirror
Drawers and cupboards (if your room needs one)
Storage boxes
Organizational cups, containers, and stands
Living Room
Part of the fun of being a homeowner means that you can style your space according to your tastes. The same goes for your living room. Whether you are starting from scratch or have a basis of what you want in mind, decorating your new home is the perfect time to satisfy your preferences.
Similar to your bedroom, the living room is likely where you and your family will be spending quite a bit of time. Therefore, it is essential that the room is comfortable and functional, as well as fun to spend time in.
Essentials
Couch with or without accent chairs
Coffee table
Cushions
Matching curtains
Wall décor
Television
Media unit
Sound system
Rug
Comfortable and adequate lighting
Buyer's Guide
Buying a new house means that you're probably starting from scratch. Even if you reuse some of your old furniture, your new home represents a blank canvas that you're able to style however you'd like. However, we understand how difficult it is to take that first step.
When moving into a new place, it's important that you get back into your regular routine as soon as possible. As a result, you'll need to set up your bedroom and living room to make the transition easier for you and your family. Before you can do that, you'll need to think a bit about your home's interior design. Thus, consider whether there is a particular style or aesthetic you'd like to achieve. From there, you'll be able to decorate your new home.
If you're on a budget and don't want to purchase new furniture, there are options for you. For example, you can reuse your old furniture, as well as visit flea markets and thrift stores. These places often have an abundance of second-hand furnishings and décor that is stylish yet affordable. However, if you do buy second-hand furniture, ensure that what you're buying is reliable. Moreover, you can even DIY some of your old belongings into creative pieces, such as a gallery wall.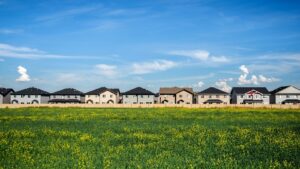 Before buying home products, whether that be online or in-store, you should visit product review websites. These websites are the best way to find out more about the products you're considering. Product reviews will often include a list of pros or cons for a particular product, making it easy to decide whether or not the item is worth purchasing with just a quick skim. Moreover, review sites will oftentimes include customer reviews, which will give you information about people's hands-on experience with the product. In addition, product reviews might also offer better alternatives. For example, Comfynorth.ca includes extensive reviews of some of the best home products on its website.
Final Thoughts
To sum it up, everything comes down to convenience and your personal preferences. Your home should be a place for you to relax and de-stress. Moreover, it should be functional as well. However, it will take some time to completely settle into your new house. Thus, you shouldn't expect to get everything done in one go. The best thing you can do is manage your time and have a plan on hand.
When moving into your new home, write a list of things you need and will have to buy. In other words, decide what you want to prioritize as a new homeowner. Ensure that you're budgeting your funds accordingly so that you can buy everything you need as soon as you need it. We hope that this article was helpful and that you'll be able to use it as a reference when creating your list of things to buy for your new house in Canada.
Justin
Justin is a promoter of healthy living and a cook with a passion for making delicious food. He has worked in many different kitchens, but his true love is creating healthy meals that taste great. Justin also enjoys staying active, and loves spending time outdoors hiking or biking. He is always up for trying new things, and he loves to laugh and have fun.