How To Throw a Karaoke Party at Home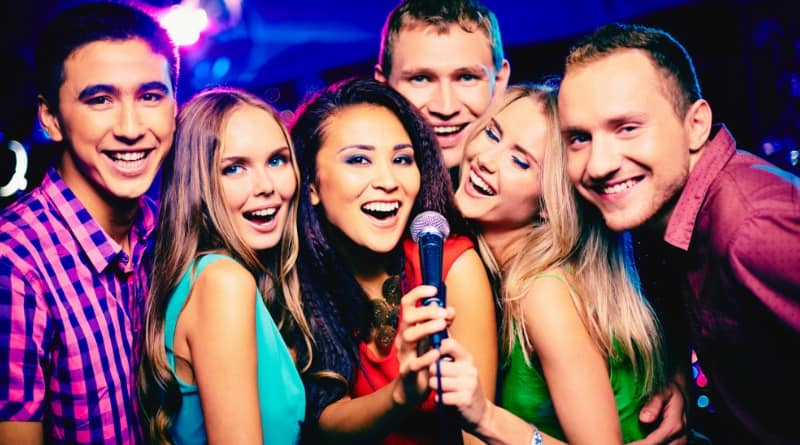 Becky
Newly middle-aged wife of 1, Mom of 3, Grandma of…
Karaoke parties can be a fun event. We all love to see our friends and family fail miserably at Mariah or Oprah karaoke. And almost all of us know how to throw a party in our house when our parents are gone for God knows what game of Bingo. But are you aware of the exact customs and traditions of a good karaoke night?
According to historical accounts, karaokes originated in Japan, and have since spread through all six continents of the world. And as we advance through the ages, our love for a good karaoke will never end.
Want to know how to throw your own karaoke party? Read on to find out!
Step 1: Get Some Decent Equipment.
Let's get real here. You don't want to be embarrassed by a malfunctioning microphone, or no microphone at all. Buy or rent a few microphones, TV screens, boomboxes, speaker sets, and maybe even some decent lighting.
Be sure to have a karaoke app at hand. These are actually pretty useful, as finding instrumental versions of songs is a bit trickier. Buying or renting a karaoke player would definitely be an upgrade. Many newer models even have a handsome library of pop songs.
Step 2: Purchase Refreshments.
Did you seriously think you could have a karaoke party without the required food? To be honest, a little less than half the guests will be there only for the food. Which is why some decent refreshments are a must.
Punch is a party classic. Soda and colas are the second best choice. Some parties also serve alcoholic drinks as a custom. Make sure that your locality allows the use of alcohol, and never drink if you're underage. We personally, however, do not endorse drinking.
Food should be a bit softcore and light. You know your guests better. Decide what will suit their tastes.
Be sure to order everything as soon as the party starts, or even before that, to ensure that your guests have everything they need.
Step 3: Conduct Minigames.
There is no way that a party where all the guests do is sing can ever be eventful and fun. Instead of just karaoke, have the guests play some mini-games before the final showdown.
The world isn't short on a list of fun party games, now is it? Truth or Dare, Spin the Bottle, Twister, Beer Pong; you name it. Have dance-off, conduct the sickest rap battle, have the newlyweds sing a diss track about each other. The list goes on and on.
Musical chairs are fun but drunk musical chairs? Even better. Just make sure to clean up in case one of you vomits. Party games make the party a whole lot better than just having a plain old boring sing-off.
Wrap Up:
Parties are fun. And karaoke parties? Even better. Soon you'll be having the best karaoke party at home! Let's not forget that we have Japan to thank for all of this. And let's also not forget that the only way to throw a bad party is to not throw one at all.
To summarize; buy some durable electronics that will last you the entire night, get some decent food and maybe even a drink or two, and have a dance off if need be.
Becky
Newly middle-aged wife of 1, Mom of 3, Grandma of 2. A professional blogger who has lived in 3 places since losing her home to a house fire in October 2018 with her husband. Becky appreciates being self-employed which has allowed her to work from 'anywhere'. Life is better when you can laugh. As you can tell by her Facebook page where she keeps the humor memes going daily. Becky looks forward to the upcoming new year. It will be fun to see what 2020 holds.