Chatting with Sophia Bush About Voicing Voyd, Activism for Women and Throwing the Trash Out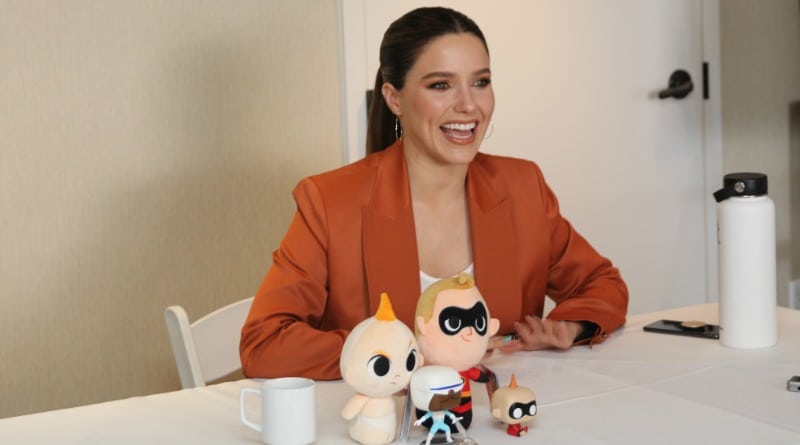 Becky
Newly middle-aged wife of 1, Mom of 3, Grandma of…
Disclosure: I went to LA to help cover the #Incredibles2Event, #BigCityGreensEvent, and #PixarFest with 24 other bloggers.  This was an all expensed paid trip by Disney to cover this press event. All opinions are my own.
While we were in LA we had the awesome opportunity to interview Sophia Bush.  You might know her from Chicago PD, One Tree Hill, and other movies.  I have known her best from Chicago PD, and I was so excited when I found out she voiced Voyd in Incredibles 2.
Not only did speak about how her character played a part in Incredibles 2 she also expanded on her Activism for Women in her daily life.  Her character Voyd is a young woman who is a superhero but more a superhero in hiding.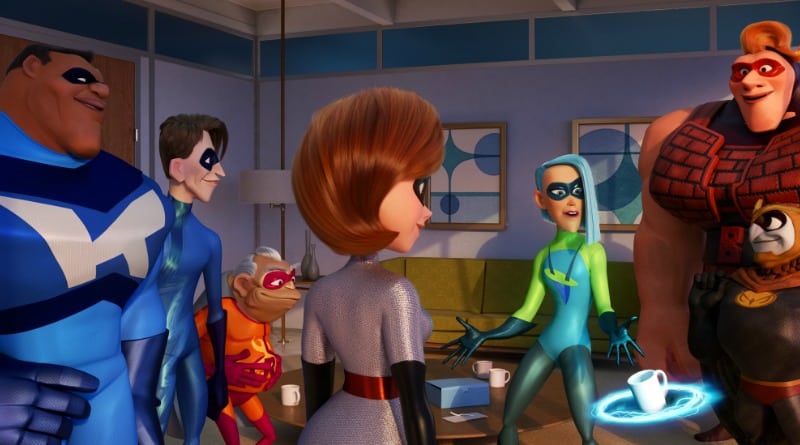 Elastigirl is Voyd's Debra Messing
She paralleled it to how Debra Messing was a voice for people back when Will & Grace went on the air.  So to her, Elastigirl was Voyd's, Debra Messing.  Let me expand on this a bit for you.
Back when Will & Grace went on the air (originally), they were a voice for kids and adults alike that had to 'hide' in being who they really were.  In Incredibles 2, Elastigirl was doing the same type of thing for the superheroes.  In this setting, the superheroes were in hiding because it was illegal to be a superhero or use your superpowers.  So they had to take up other jobs, for example, Bob Parr being a claims adjustor instead of Mr. Incredible.  So Elastigirl's part is fighting for the superheroes and their rights, which Voyd totally looks up to and wants to emulate.  Sophia really loved this relationship and says it also parallels how she lives her life by being an activist for women too.
Sophia's Fight in Real Life
Sophia told us that's a fight she's been a part of in her real life, and it helped her own the moment for this sweet girl in the recording booth. 
"Because it's like we're not looking to burn all men at the stake. We just wanna like throw the trash out. So, and, you know, like Harvey Weinstein is trash. Bye."-Sophia Bush
This movie manages to talk about identity and empowerment with not an ounce of tension, with so much humor. Which she felt made this movie ahead of its time since it went into production 3 years ago before all of what is going on in our world was going on. Which she felt was so neat of Brad Bird.  When she told Brad Bird that he said: "he just wanted to shake up Bob Parr's character and switch up the roles".
Sophia has not heard a single guy be like, 'oh, that's like a woman's movie.' They love the movie. And she is like, yeah, because women's issues are just life. You don't have to do the thing.
Sophia thinks it's really refreshing in a time where people are a bit tense about where all of this goes from here to remind them that it can go to a place like this, that instead of offending people we should welcome everyone to the table, because if everyone puts their own personal brand of magic on the world, the world gets better.
She wishes that her superpower was teleporting much like Catherine Keener did.  She said, "I mean I would love to have Voyd's powers. No like. They're really badass. But I think about convenience, and whatever the power is that would allow me to teleport, I'd like that. Cause like I have to get on a red-eye tonight. Do you know how happy I'd be to just like grab my bags and twitch my nose like Samantha from Bewitched and just be in another city? No more TSA, no more bad airport food, no — it would be the biggest game changer of my life. I would love that.  [I totally agree with her on this, I always have to take the red-eye back when I visit LA and this would be a dream come true.]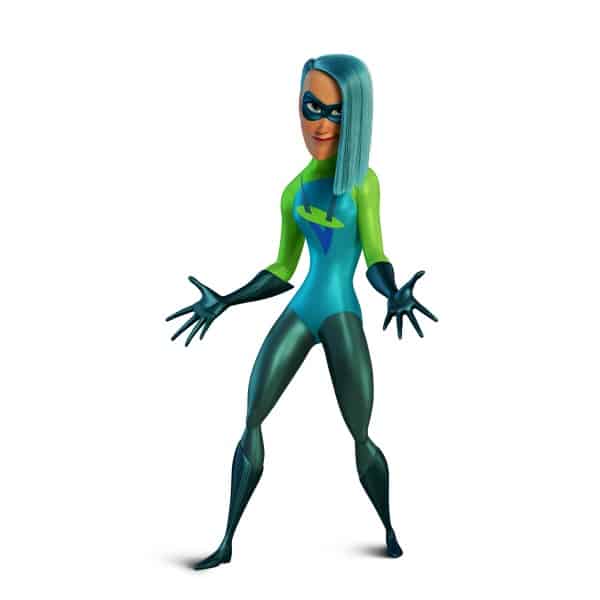 How She Got the Part of Voyd
Sophia was actually at lunch with a friend when she got a text telling her to check her email, as she isn't one to check it like she should.  It was an email from Brad Bird on Pixar letterhead offering her the part.  She said she yelled out and was almost in tears.  She asked Brad why he gave her the part and he said that she had come to Pixar years ago and spent a day with the animation department.  She asked so many questions about code and totally geeked out.
This made Brad keep her in mind for a part at some point and when he thought about Holly Hunter's voice he felt hers went well with it so it was a no-brainer.  It blows Sophia away all that goes into the animation from the hair, and mouths matching up to their voices.  It is just all so amazing all that goes into making an animated film and hundreds of people working on it.
Tech Companies, Badass Women, and Sophia
Sophia has invested in tech companies for the past 10 years.  She does this because although she can't always invest a lot she feels it gives her a voice.  People encourage men to invest but rarely encourage women to, so she feels it is important to invest what you can as often as you can.  It also gives her the opportunity to give input when it comes to code, tech, UI design, interface and badass women.  One badass woman that she highlighted was a woman of color named Reshma Saujani.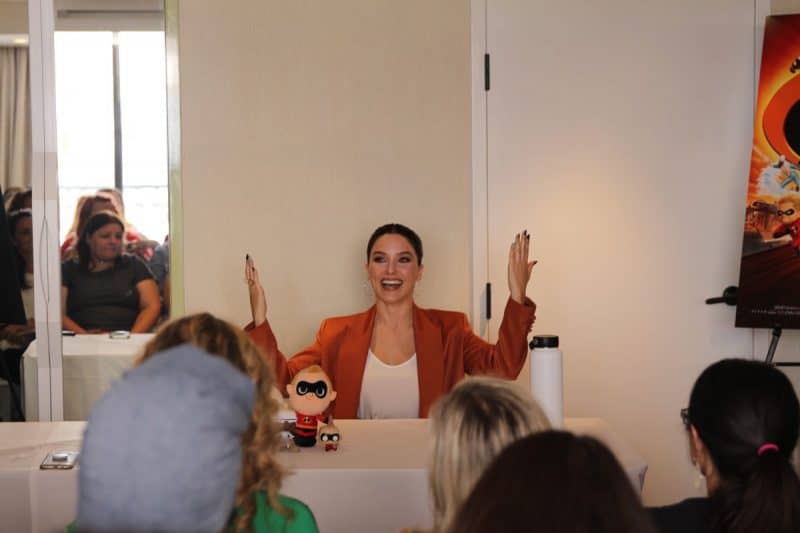 "She created a company called Girls Who Code. She also ran for office. She did not win. She will. I know she will. Times are changing. She is incredible. And so to support her coding camps for girls, like look at — my character is a woman in STEM. She literally manipulates space-time. It's so cool to me. So, to talk to women about how science, technology, engineering, medicine, these are fields that they should be in. They should be owning. That is very exciting for me. So, I think that the people at Pixar were probably like we just needed you to come and do a thing."-Sophia Bush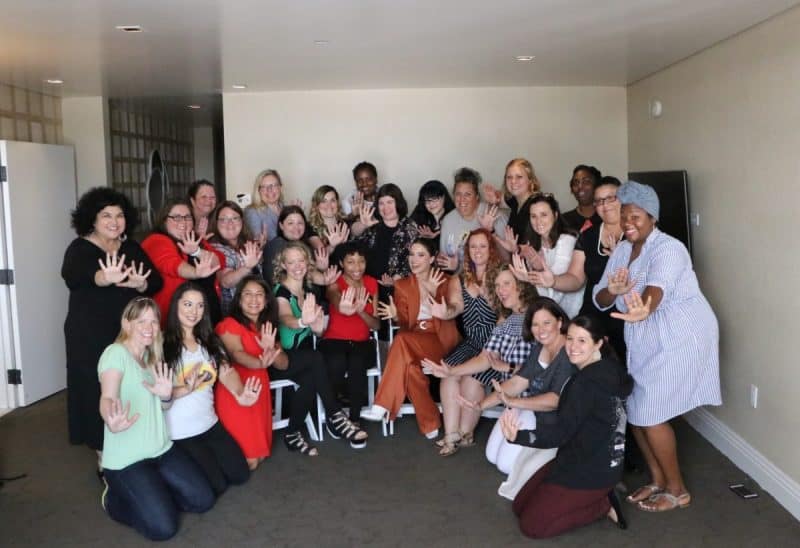 See Also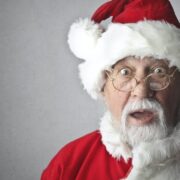 You can also read about my time at PixarFest at Disneyland here. Also our interview with Craig T. Nelson and Holly Hunter.  Also, enjoy our interview with Samuel L. Jackson (Frozone) and the director and producer of Bao (the Pixar short that comes on before the movie), our interview with Huck Milner (Dash Parr) and Sarah Vowell (Violet Parr). and Bob Odenkirk & Catherine Keener (Winston & Evelyn Deavor siblings).
In INCREDIBLES 2, Helen (voice of Holly Hunter) is called on to lead a campaign to bring Supers back, while Bob (voice of Craig T. Nelson) navigates the day-to-day heroics of "normal" life at home with Violet (voice of Sarah Vowell), Dash (voice of Huck Milner) and baby Jack-Jack—whose superpowers are about to be discovered. Their mission is derailed, however, when a new villain emerges with a brilliant and dangerous plot that threatens everything. But the Parrs don't shy away from a challenge, especially with Frozone (voice of Samuel L. Jackson) by their side.
That's what makes this family so Incredible.
Like INCREDIBLES 2 on Facebook
Follow INCREDIBLES 2 on Twitter
Follow INCREDIBLES 2 on Instagram
Visit the official INCREDIBLES 2 website here
Becky
Newly middle-aged wife of 1, Mom of 3, Grandma of 2. A professional blogger who has lived in 3 places since losing her home to a house fire in October 2018 with her husband. Becky appreciates being self-employed which has allowed her to work from 'anywhere'. Life is better when you can laugh. As you can tell by her Facebook page where she keeps the humor memes going daily. Becky looks forward to the upcoming new year. It will be fun to see what 2020 holds.