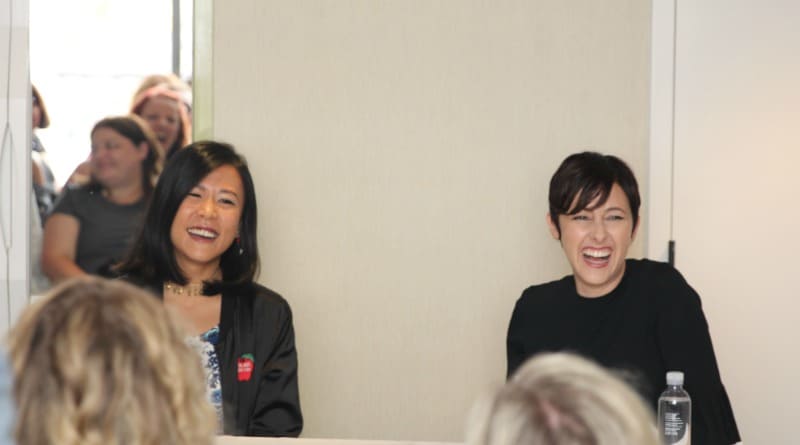 Becky
Wife, mother, grandma, blogger, all wrapped into one person, although…

Disclosure: I went to LA to help cover the #Incredibles2Event, #BigCityGreensEvent, and #PixarFest with 24 other bloggers. This is an all expensed paid trip by Disney to cover this press event. All opinions are my own.
As you know each Pixar movie opens up with a "short" (short film). This short touched me differently than other shorts in the past, but more because it hit home in what has been going in our life. Recently having our youngest daughter graduate from her 4-year college and NOT needing to come back home. Which I know is a good thing, but it is a finality that you do not realize how you are going to feel until it happens. So when I was watching Bao, I totally could relate to how the Mom in this short was feeling.
We had the opportunity to interview the director of Bao Domee Shi and Producer Becky Neiman to get insight on where Domee Shi's ideas for her short came from, and how she started in this industry.
Facts About Domee Shi's Journey with Pixar this far.
Domee Shi came to Pixar as an intern in 2011 which is a three-month storyboarding boot camp. You are given assignment after assignment, then pitch the whole room of veteran story artist, supervisors, directors every week. This is how she trained herself to be up for this job. Then after the boot camp was over Domee was offered a full-time position as a story artist on Inside Out. She worked on Inside Out for about two and a half years, and then she moved on to The Good Dinosaur. After The Good Dinosaur, she moved onto Toy Story 4 and she even did a small stint on Incredibles 2.
Domee Shi boarded the sequences of Edna (Mode) and the baby in Incredibles 2.
One year Pixar did open auditions for people to present their shorts. Domee Shi had 3 ideas to present and Bao was one of them.
Domee Shi is honored and humbled to be the first female to direct a short film for Pixar. She does feel she is the first of many and it has been awesome! She didn't really think about the fact that she would be the first because she was so focused on finishing it.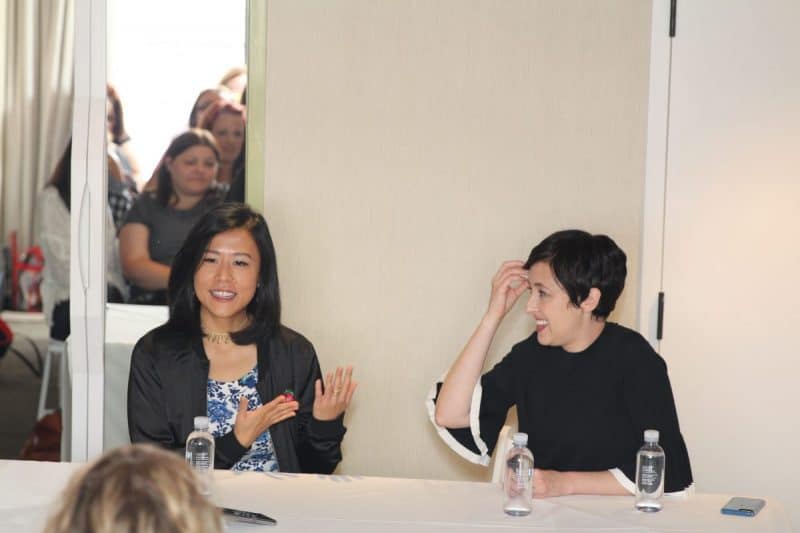 What is the Inspiration behind Bao?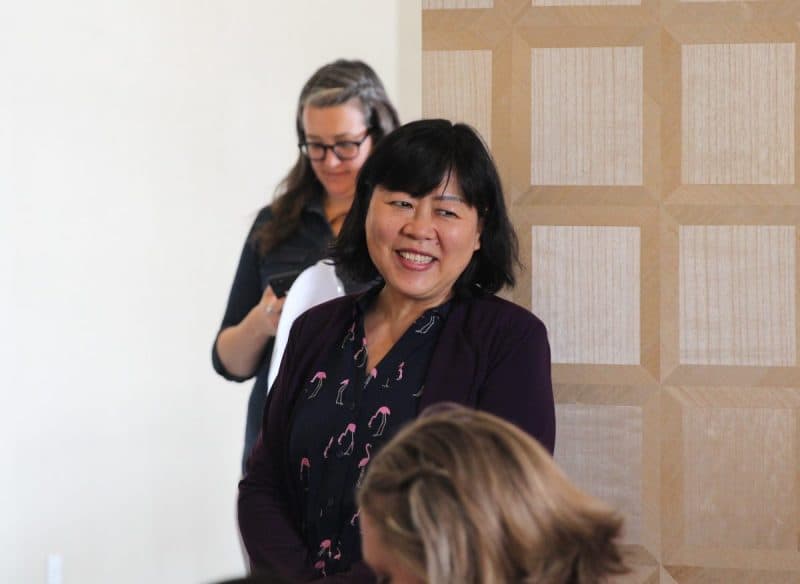 Bao has two meanings: One is steam bun and one is treasure or something precious.
Four years ago Domee was in her office late at night and was hungry. She started thinking about the modern classic of "The Gingerbread Man", and started thinking about the idea of the story but with a Chinese dumpling. So she was just doodling in this image of this mom nuzzling her little baby boy dumpling to death.
Domee was an only child and very close to her Mom growing up, so although the character in the short is a boy she drew upon experiences from when she was growing up.
Why did she pick a boy/son for the part instead of a girl/daughter? Her answer was because if she had chosen a girl for the part it would have been hard to separate the personal from the story. Since she is an only child she has always been her Dad and Mom's little dumpling. So making the character a boy it made it easier to not go as in-depth as she would have wanted to if she made the character a girl.
For her first short film, her Mom collaborated with her to help her get the details correct when it came to the dumplings, and how her Mom felt when she 'left the nest', as well as the Chinese traditions. Her Mom has a creative consultant mention in the credits also.
She chose to have the short be from the Mom's point of view instead of the child's because then it would have become too autobiographical and precious and she would have had a harder time cutting things that meant too much to her.
How Domee Shi came up with the Mom eating the dumpling. Domee Shi said, " She (her Mom) would always like hold me close and be like, oh, I wish I could put you back in my stomach. Which Domee felt was a bit creepy but now as a Mom, she understood where she was coming from.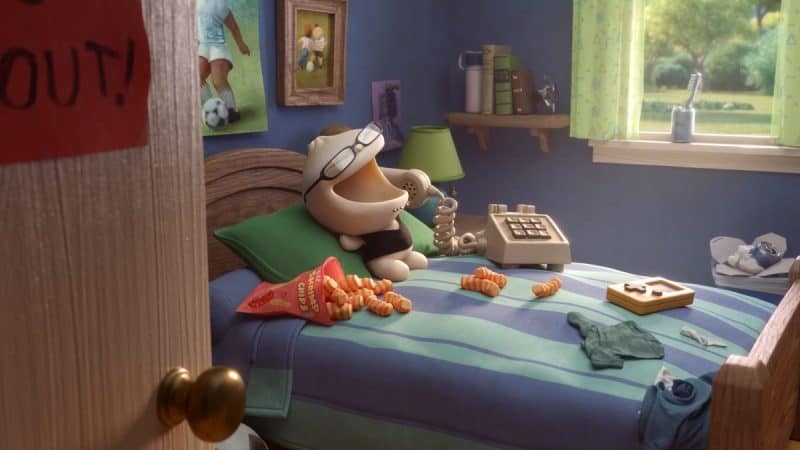 Things to Note When You Watch Bao for the First Time
Are you a dumpling? or are you a Mom or have/are you been both?
There isn't a lot of dialogue in the movie, so it is important to watch intently for the body language and actions of the characters.
Pay attention to the music and how it helps enhance the story.
Notice how the designs of the scenes play their part in the storyline and what is happening during that time.

DUMPLING BOY — In Disney•Pixar's all-new short "Bao," a dumpling springs to life as a lively, giggly, dumpling boy, giving an aging Chinese mom another chance at motherhood. When Dumpling starts growing up fast, however, Mom must come to the realization that nothing stays cute and small forever. Directed by Domee Shi, "Bao" opens in theaters on June 15, 2018, in front of "Incredibles 2." ©2018 Disney•Pixar. All Rights Reserved.
Domee Shi was elated when she found out that Bao was the short film to come before Incredibles 2. Especially since she worked on the storyboard for Edna and Jack-Jack, as I mentioned before. She is excited that her story will be out there for others to see, and more than likely relate to as a Mother or as a child growing up, and leaving home. Although on the surface they (Bao & Incredibles 2) look like very different films, they both feature strong super moms. And so, Domee Shi and Becky Neiman feel like there's this really sweet connection between two. So, it's been awesome for them.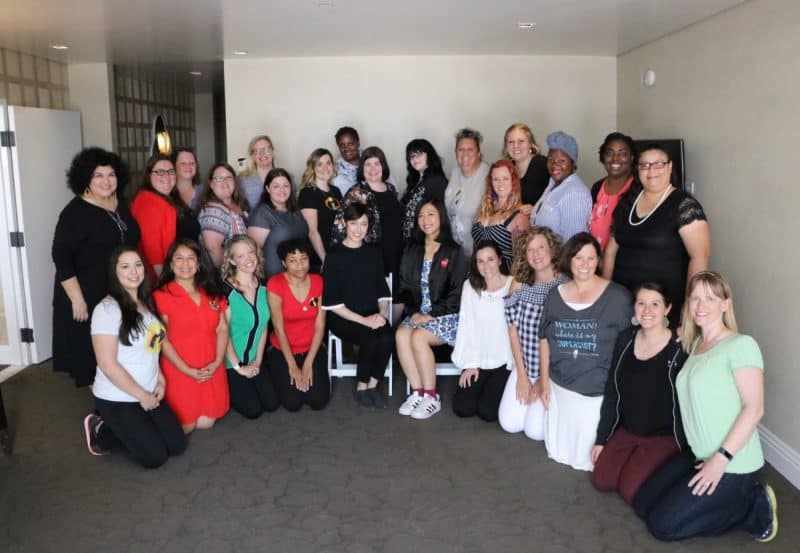 Be sure you download the Incredibles 2 Coloring Pages too!
Mr. Incredible
ElastiGirl/Mrs. Incredible
Violet
Dash
Jack-Jack
About Incredibles 2
In INCREDIBLES 2, Helen (voice of Holly Hunter) is called on to lead a campaign to bring Supers back, while Bob (voice of Craig T. Nelson) navigates the day-to-day heroics of "normal" life at home with Violet (voice of Sarah Vowell), Dash (voice of Huck Milner) and baby Jack-Jack—whose superpowers are about to be discovered. Their mission is derailed, however, when a new villain emerges with a brilliant and dangerous plot that threatens everything. But the Parrs don't shy away from a challenge, especially with Frozone (voice of Samuel L. Jackson) by their side. That's what makes this family so Incredible.
Be sure to follow along with the hashtag: #Incredibles2 and give them a follow on Instagram, Facebook, Twitter and their Twitter too! INCREDIBLES 2 opens in theatres everywhere on June 15th!
Everyone's favorite family of superheroes is back in "Incredibles 2" – but this time Helen (voice of Holly Hunter) is in the spotlight, leaving Bob (voice of Craig T. Nelson) at home with Violet (voice of Sarah Vowell) and Dash (voice of Huck Milner) to navigate the day-to-day heroics of "normal" life. It's a tough transition for everyone, made tougher by the fact that the family is still unaware of baby Jack-Jack's emerging superpowers. When a new villain hatches a brilliant and dangerous plot, the family and Frozone (voice of Samuel L. Jackson) must find a way to work together again—which is easier said than done, even when they're all Incredible.
See Also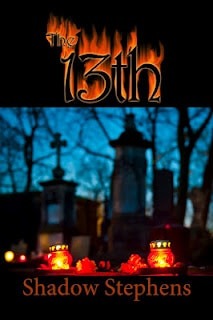 Directed by Brad Bird ("Iron Giant," "The Incredibles") and produced by John Walker ("The Incredibles") and Nicole Grindle ("Sanjay's Super Team" short, "Toy Story 3" associate producer),
"Incredibles 2" busts into theaters on June 15, 2018.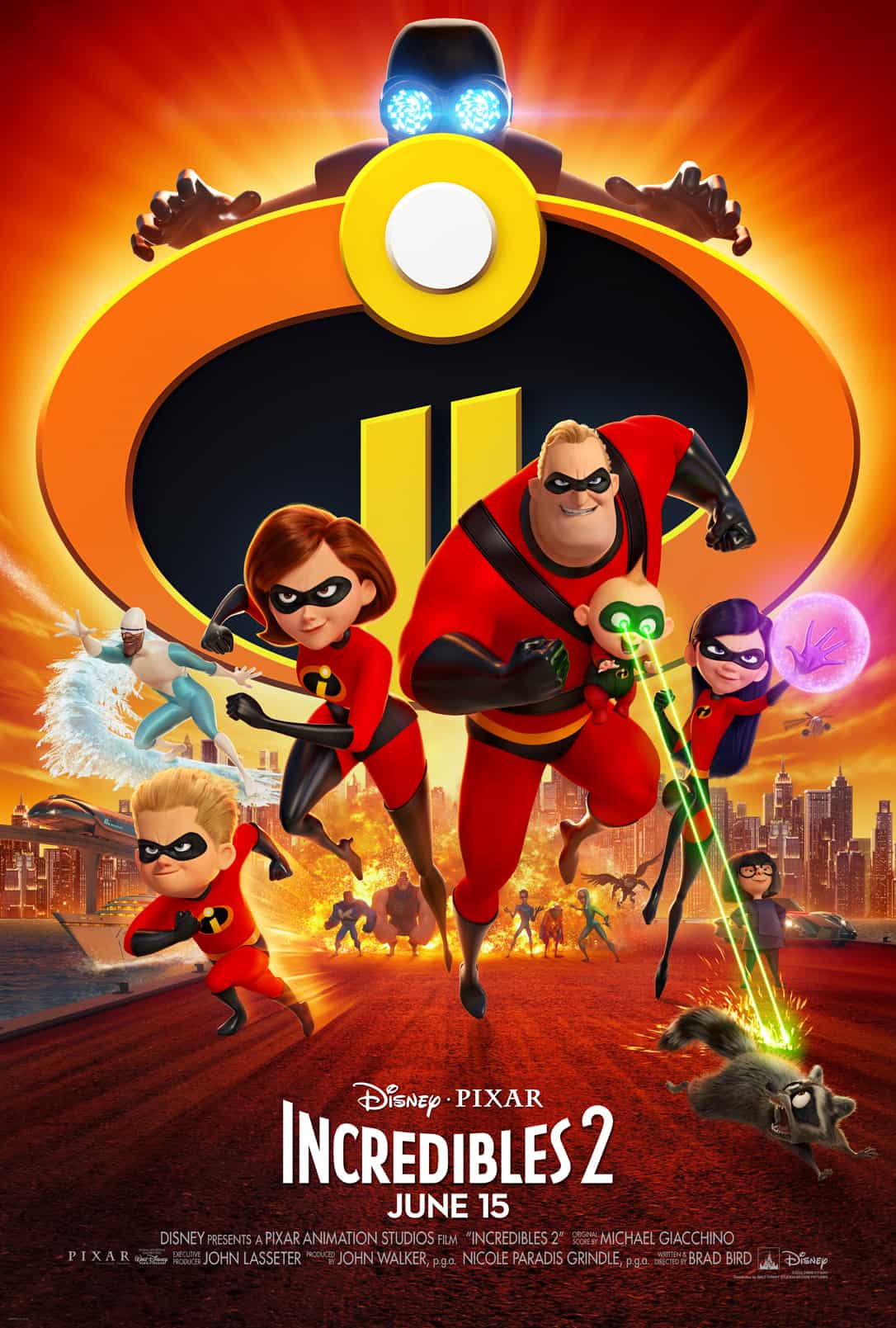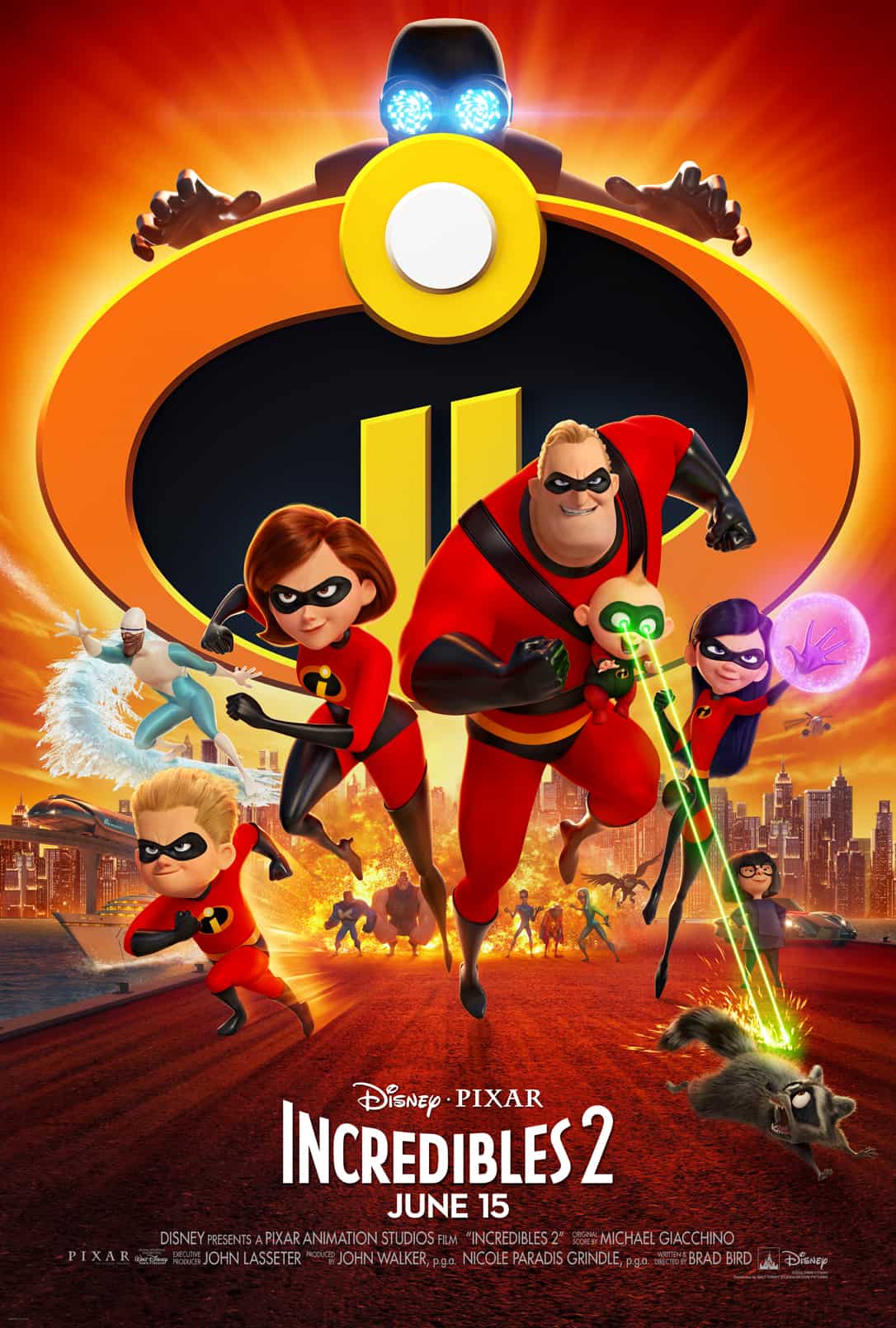 Make sure you check out our interview with Samuel L. Jackson to see what time period he would have loved to "freeze" in time. Also, you can read more of my posts from our trip below:
Craig T. Nelson & Holly Hunter
Pixar Fest & Disneyland Festivities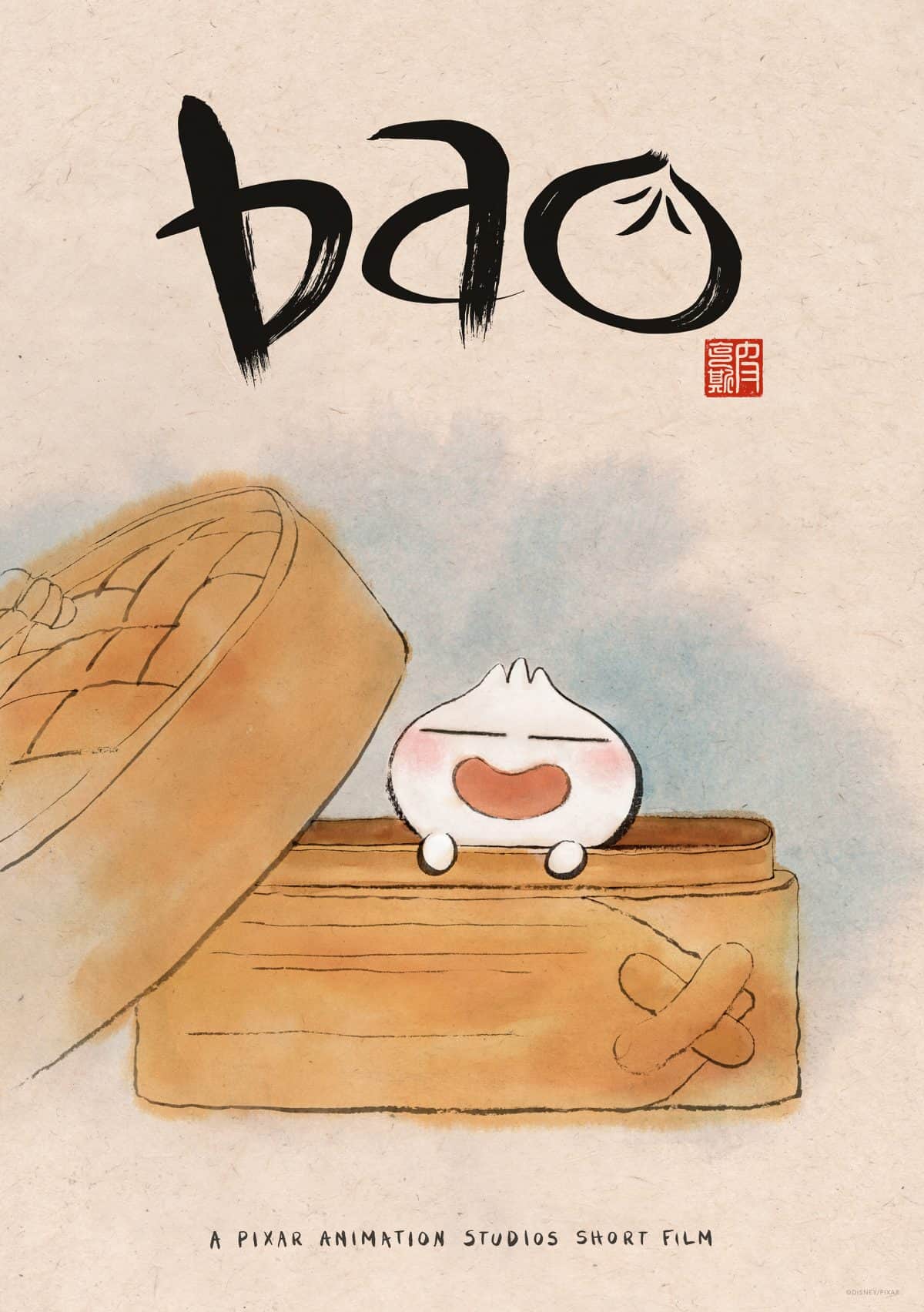 Becky
Wife, mother, grandma, blogger, all wrapped into one person, although it does not define her these are roles that are important to her. From empty nesters to living with our oldest and 2 grandchildren while our house is rebuilt after a house fire in 10/2018 my life is something new each day.