I'm Going to LA for the Incredibles 2, Pixar Fest & Big City Greens Events 6.5-7

Disclosure: I'm going to LA to help cover the #Incredibles2Event, #BigCityGreensEvent, and #PixarFest with 24 other bloggers.  This is an all expensed paid trip by Disney to cover this press event. All opinions are my own.
I will be in LA from June 5-7 to cover this once in a lifetime packed event.
We arrive in LA on Tuesday 6/5 and will be going to Disneyland so that we can experience Pixar Fest!  This is the biggest Pixar celebration ever to come to the Disney Parks!  We will be able to enjoy the Pixar Play Parade and experience "Together Forever – A Pixar Nighttime Spectacular".  Also the tasty Pixar-inspired eats and treats. (I am not going to lie, I love the treats at Disneyland).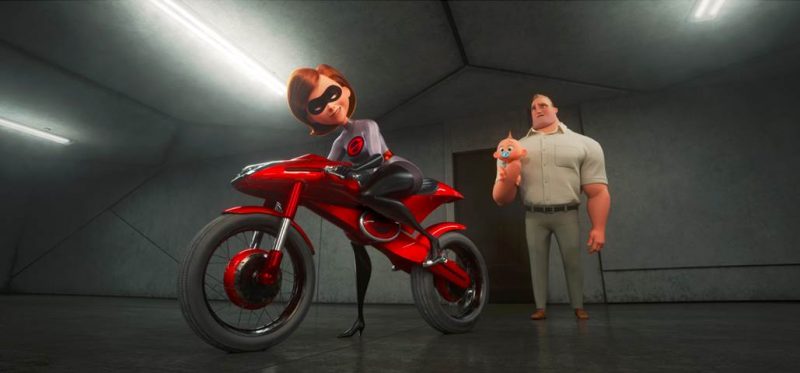 Fourteen Years later……INCREDIBLES 2 has arrived
We will also be screening INCREDIBLES 2 and the short "Bao" which is opening in theatres on June 15! We also have the pleasure of interviewing Craig T. Nelson (voice of "Bob Parr / Mr. Incredible") & Holly Hunter ("Helen Parr / Elastigirl"), and  Samuel L. Jackson (voice of "Lucius Best / Frozone").  Then more Incredible-ness with interviews with Sarah Vowell (voice of "Violet Parr") & Huck Milner (voice of "Dash Parr"),  Bob Odenkirk (voice of "Winston Deavor") & Catherine Keener ("Evelyn Deavor")
I always enjoy our interviews with the directors, and this trip will not disappoint as we will be interviewing as a group with "Bao" the Director Domee Shi & Producer Becky Neiman. 
Then if you didn't think that was enough we will be attending a special screening of Disney Channel's new animated comedy series "Big City Greens." This is about the offbeat adventures of 10-year-old Cricket Green who is not only mischievous but an optimistic country boy who moves to the big city with his wildly out of place family.  It includes his older sister Tilly, dad Bill and Gramma Alice.  His curiosity and enthusiasm lead his family on epic journeys and into the hearts of his new neighbors.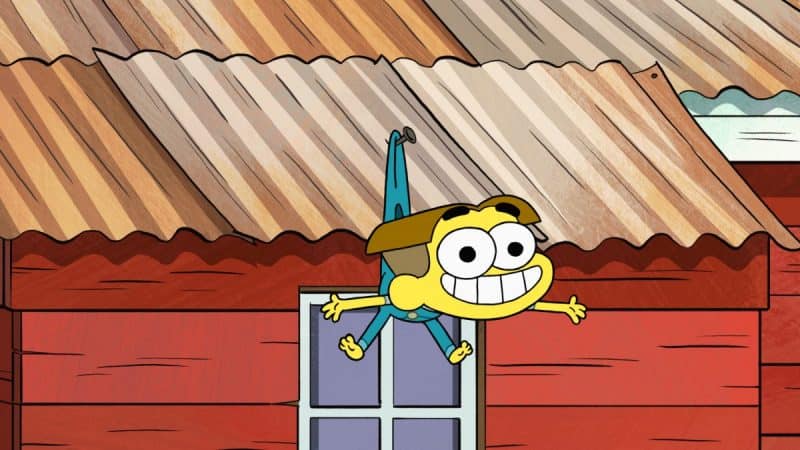 The When Who and Where of "Big City Greens"
The series premieres with a week of new episodes rolling out daily, Monday, June 18 – Friday, June 22, as part of Disney Channel's GO! Summer that super-serves kids and families all season with new programming. Following the debut week, new episodes will premiere throughout the summer on Monday and Wednesday mornings (10:00-10:30 a.m. EDT/PDT). "Big City Greens" shorts will begin rolling out Saturday, June 16, on Disney Channel and Disney Channel YouTube. Coinciding with the series premiere, the DisneyNOW app will also unveil its first multi-player game "Big City Battle!," where players compete against each other to earn their place as members of the Green family.
The guest voice cast includes Emmy® Award-winner Jon Hamm ("Mad Men") as store manager Louis; Emmy Award-nominated Raven-Symoné ("Raven's Home") as news reporter Maria Media; GRAMMY® Award-nominated Busta Rhymes as a wise fish; Danny Trejo ("Spy Kids") as bodyguard Vasquez; Academy Award® winner Jim Rash ("The Descendants," "Community") as waiter Ted; Paul F. Tompkins ("Bajillion Dollar Propertie$") and Lauren Lapkus ("Orange Is the New Black") as city hipsters Justin and Val; Andy Daly ("Silicon Valley") as Officer Keys; Scott Aukerman ("Comedy Bang! Bang!") as a radio DJ; Griffin McElroy ("My Brother, My Brother and Me") as a pepper merchant; Paul Scheer (ABC's "Fresh Off the Boat") as supermarket manager Chip Whistler; Zeno Robinson (Marvel's "Spider-Man") as Cricket's best friend, Remy; Lorraine Toussaint ("Orange Is the New Black") as Remy's mom; Colton Dunn (NBC's "Superstore") as Remy's dad; and Anna Akana ("Youth & Consequences") as café barista, Gloria.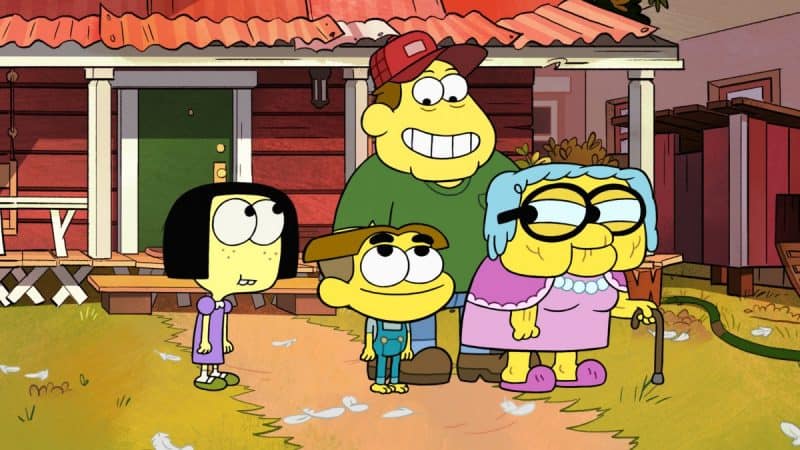 We will have the pleasure of doing a Q&A with the series creators who are brothers Chris and Shane Houghton ("Harvey Beaks"), who also serve as the executive producers alongside Emmy Award-winning Rob Renzetti ("Gravity Falls").
In INCREDIBLES 2, Helen (voice of Holly Hunter) is called on to lead a campaign to bring Supers back, while Bob (voice of Craig T. Nelson) navigates the day-to-day heroics of "normal" life at home with Violet (voice of Sarah Vowell), Dash (voice of Huck Milner) and baby Jack-Jack—whose superpowers are about to be discovered. Their mission is derailed, however, when a new villain emerges with a brilliant and dangerous plot that threatens everything. But the Parrs don't shy away from a challenge, especially with Frozone (voice of Samuel L. Jackson) by their side.
That's what makes this family so Incredible.
Like INCREDIBLES 2 on Facebook
Follow INCREDIBLES 2 on Twitter
Follow INCREDIBLES 2 on Instagram
Visit the official INCREDIBLES 2 website here
Once it is all over I will probably come home and sleep 12 hours straight but I will be dreaming about  ALL of the fun and excitement I experienced while in LA! Make sure you follow along with the following hashtags below:
#Incredibles2Event, #BigCityGreensEvent, #PixarFest & #Disneyland
Incredibles 2 comes to a theatre near you on June 15, 2018
Big City Greens will debut on June 16, 2018
Pixar Fest runs from April 13-September 3, 2018