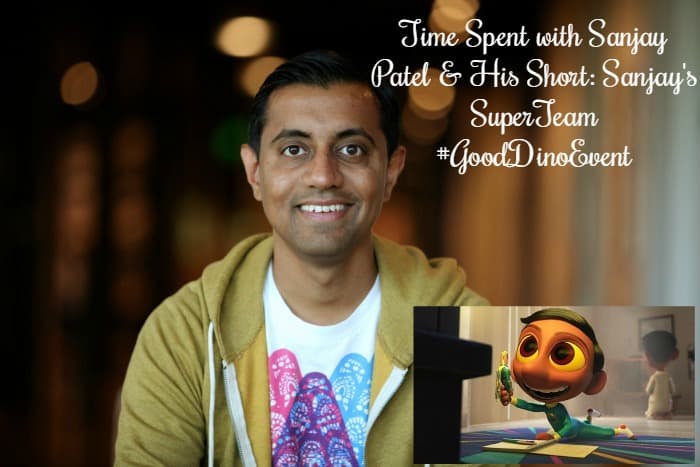 Becky
Wife, mother, grandma, blogger, all wrapped into one person, although…

Getting to go on Disney- Pixar press trips is something that I cherish and they are all unique which makes them even better. This last trip was no different and one of the presentations we saw while at Pixar was Sanjay Patel who told us about his short Sanjay's SuperTeam. Sanjay grew up as a child of immigrants from India and tried to fit in the best way he knew how. As a kid he grew up playing with transformers, watching cartoons, reading comics and had a love for all of them. But his parents also made him practice religion daily which is a Hindu ritual and one that is filled with meditation and prayer. But no matter what he did, he felt like he wasn't "American" enough to fit in because of his name. So when he was older he traveled to India knowing that he would fit in there better than he did in America. However, that wasn't the case but he did learn a few things about himself along his journey.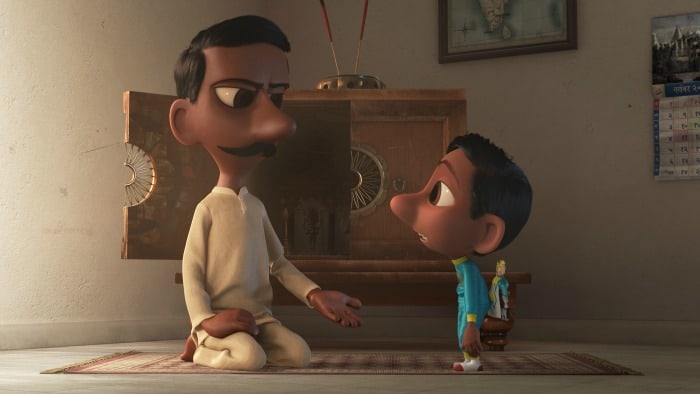 Growing up his love for the Rave Culture and the American way became a wedge between his Father and himself. The disagreements they had are just like many other children have with their parents, but he knew religion was important to his Dad so he always participated. Even though he didn't always understand or want to pray, he reluctantly agreed because he tried to please his dad. Sanjay took those hardships and put them into a story form that will allow other Indian children to see why the Hindu religion is important to them.
The short "Sanjay's Superteam" tells the personal story of a father/son journey that will be shown before The Good Dinosaur. The short is focused on telling a story about childhood, Deities and the Rave Culture and how they worked together to mold Sanjay into who he is today. Sanjay's love of the rave culture along with the Hindu religion and his relationship with his father were evident in this interesting short. Sanjay modified the Deities and made them fit his world with the hope that the work spoke for itself. The Hindu religion isn't something that I myself practice, but watching this short allowed me to see a glimpse into this religion and how it is relevant today.
Sanjay's hope is that this Pixar Short allows kids today to understand why the Hindu religion is important to their parents and allows them a chance to see the importance of religion. Sanjay told a personal story about how his dad and he never quite saw eye-to-eye on religion and superheroes while merging the Eastern/Western cultures the best way he could. Which resulted in a unique short for us all to enjoy.
---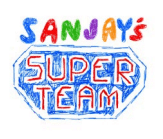 SANJAY'S SUPER TEAM DISNEY•PIXAR Genre: Animation/Short Rating: PG U.S. Release Date: November 25, 2015 Director: Sanjay Patel Producer: Nicole Paradis Grindle In "Sanjay's Super Team," the new short film from Pixar Animation Studios, accomplished artist Sanjay Patel uses his own experience to tell the story of a young, first-generation Indian-American boy whose love for western pop culture comes into conflict with his father's traditions.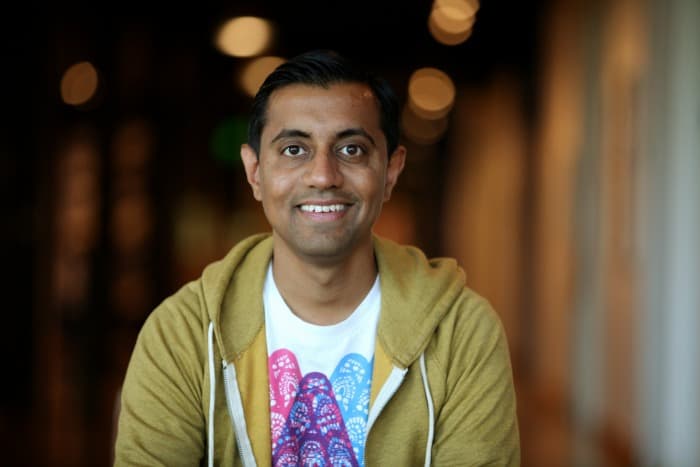 Sanjay is absorbed in the world of cartoons and comics while his father tries to draw him into the traditions of his Hindu practice. Tedium and reluctance quickly turn into an awe-inspiring adventure as the boy embarks on a journey he never imagined, returning with a new perspective that they can both embrace.
Directed by Sanjay Patel and produced by Nicole Paradis Grindle, "Sanjay's Super Team" opens in theaters on November 25, 2015, in front of Disney•Pixar's "The Good Dinosaur."
SANJAY PATEL (Director) joined Pixar Animation Studios in 1996 an animator on "A Bug's Life." Since then he has animated on many of Pixar's feature films, including "Toy Story 2," "Monster's Inc.," "The Incredibles," "Ratatouille," "Cars," Toy Story 3" and "Monsters University."
In addition to animating, Patel also storyboarded extensively for "Monster's Inc.," "The Incredibles" and "Toy Story 2." For the Cars Toons "Mater's Tall Tales," Patel stepped up to act as animation supervisor on many of the shorts in the series.
Growing up in San Bernardino, Calif., in a Gujarati family, Patel's earliest artistic influences stemmed from two very different worlds: comic books and Saturday morning cartoons, and the Hindu gods and spiritual culture that came to define his upbringing.
After pursuing his artistic interests at the Cleveland Institute for the Arts, Cal-Arts and Pixar, Patel eventually turned his attention back to his roots, creating art, graphic novels and picture books that re-envisioned Hindu mythology in a modern, pop-culture way.
See Also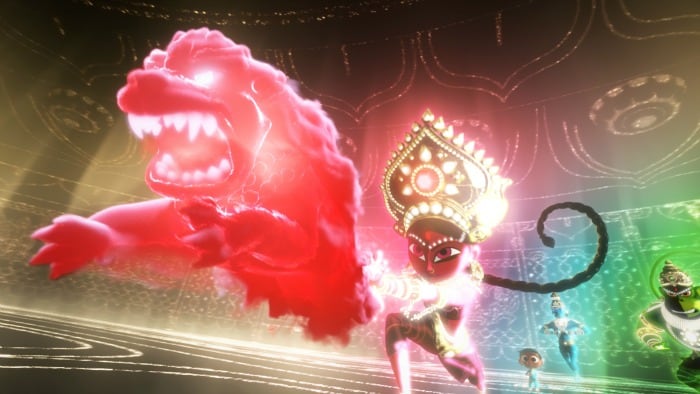 "Sanjay's Super Team" is Patel's personal story and a "mostly true" chronicle of his journey to understand the Hindu world so important to his parents. Patel resides in Oakland with his fiancé and their son.
NICOLE PARADIS GRINDLE (Producer) joined Pixar Animation Studios in 1995 as producer of the "Toy Story Activity Center" interactive computer game. She has managed numerous departments on many of Pixar's feature films, including "A Bug's Life," "Monster's Inc." and the Academy Award®-winning feature "The Incredibles." Grindle acted as the production manager on Pixar's Oscar®-nominated short "One Man Band" and on Pixar's Oscar®-winning feature "Ratatouille." She served as the associate producer for both "Toy Story 3" and "Monsters University."
Grindle came to Pixar with seven years of animation-related production experience. At Colossal Pictures, she worked on MTV's "Liquid Television" as associate producer and "The Wish That Changed Christmas" as producer. She began her feature film career at Industrial Light and Magic on "Who Framed Roger Rabbit."
Born and raised in Washington, D.C., Grindle graduated from The University of Pennsylvania in Philadelphia and holds a Master of Arts degree in documentary film from Stanford University. Grindle resides in San Francisco with her husband and two children.
"Sanjay's SuperTeam" will air right after "The Good Dinosaur" on November 25, 2015.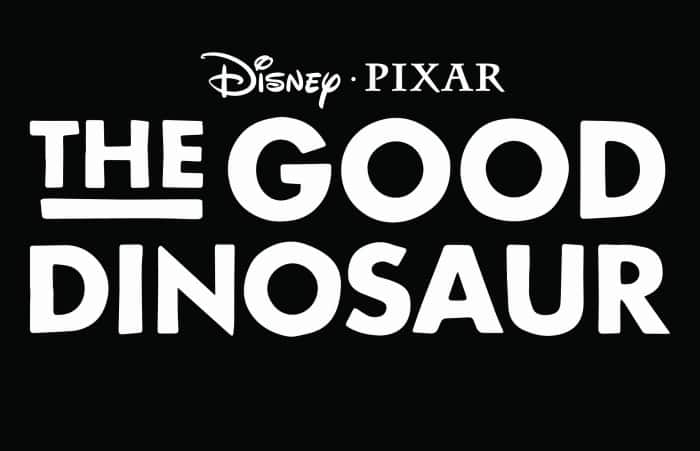 "Sometimes you gotta get through your fear to see the beauty on the other side."
Check out this brand new clip from Disney/Pixar's The Good Dinosaur, in theatres in 3D this Thanksgiving!
Becky
Wife, mother, grandma, blogger, all wrapped into one person, although it does not define her these are roles that are important to her. From empty nesters to living with our oldest and 2 grandchildren while our house is rebuilt after a house fire in 10/2018 my life is something new each day.