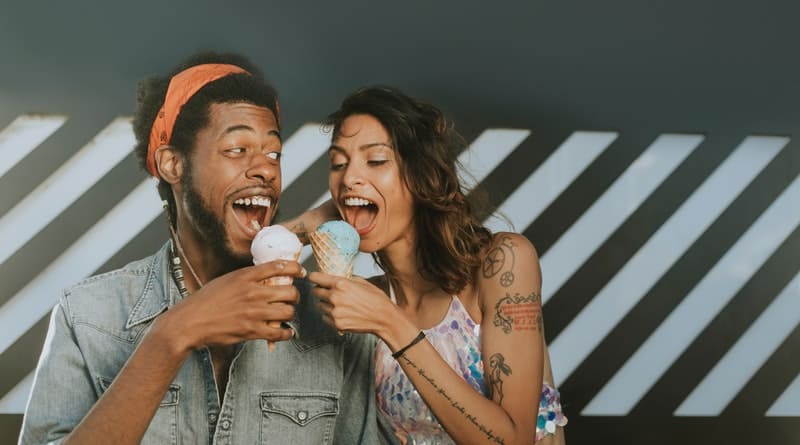 Becky
Wife, mother, grandma, blogger, all wrapped into one person, although…

In the age of social media and power careers, it's getting increasingly difficult for busy people to make time for love. Online dating sites have stepped up to help people find their soul mate in new and interesting ways. However, with online dating comes risk, so how can you keep yourself safe while also exploring your options online?
Before agreeing to meet up with someone you've met online, consider running a Google search on them. Doing a little research on the stranger you're about to go on a date with is one way to keep yourself safe. If your potential date has a history of sexual offenses, for example, you'll want to know about it before you meet up with them. This will also answer the question as to whether you should meet with them.
When considering meeting up with someone you met online, it's important to keep your own identifying information safe. Don't use your full name on your profile. Don't list your workplace, address, phone number, or anything that could help someone find you after you decided you didn't want to date them. Guarding your personal information will go a long way in securing your personal and financial safety.
One way to avoid the risk of online dating is to go through a professional matchmaker. Matchmakers are adept at keeping their client's personal information safe while helping to find suitable candidates. Many people who haven't had the best luck with online dating ultimately find the perfect partner with matchmakers.
If you do decide to continue trying your luck online, it's a good idea to meet your date in public as opposed to having them pick you up at home. You should also tell your friends details about your date like their name, profile username, where you'll be meeting and when.
Once on your date, always remember to watch your drinks. Leaving a drink alone with a stranger is a bad idea for obvious reasons, but it's also not a bad idea to take it easy on the drinks generally. Alcohol is never the reason anyone gets assaulted, but it does loosen your inhibitions and may impair your ability to spot red flags.
See Also

Having a busy schedule only means that you may have to get creative with how you go about hunting down potential suitors without wasting your time. Online dating can be a great tool for helping you get out of a dating funk, but it's important to keep safety tips like these in mind so you can be sure to stay safe while searching for that special someone.
Becky
Wife, mother, grandma, blogger, all wrapped into one person, although it does not define her these are roles that are important to her. From empty nesters to living with our oldest and 2 grandchildren while our house is rebuilt after a house fire in 10/2018 my life is something new each day.