How to Express Yourself Using the Language of Flower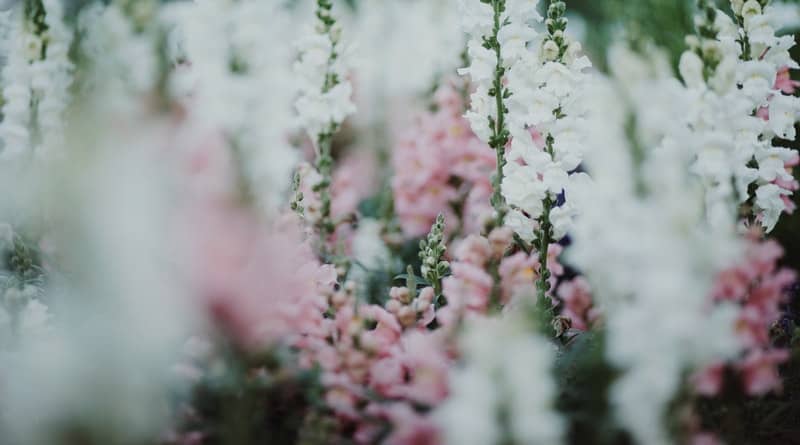 Becky
Newly middle-aged wife of 1, Mom of 3, Grandma of…
Expressing yourself with flowers is one of the most meaningful ways you can share your feelings with others. Whether you want to convey a congratulatory message or deepest sympathies, a stunning bouquet can articulate how you feel when words fail.
When sending a bouquet, be certain the flower arrangement is appropriate for the event or occasion. If you are sending flowers as a romantic gesture, consider the recipient's personality and tastes. Both men and women appreciate receiving flowers for anniversaries, Valentine's Day, and other romantic holidays, especially if the bouquet or single stem attests to something meaningful about the relationship. Many flowers indicate romantic symbolism, but roses are the gold standard and most popular.
Occasions such as weddings, funerals, or bereavement call for tasteful bouquets with muted colors. For example, a beautiful flower bouquet of white carnations could indicate remembrance. Geraniums are often associated with comfort and jasmine with grace and elegance. If you are unsure about which flowers to choose to express your feelings, talk with your local florist. He will be well-versed in appropriate arrangements and flower choices and will be happy to help guide you.
When you are choosing flowers for birthdays, graduation, or Mother's Day, feel free to let your creativity and personality inform your choices. Bright, colorful bouquets can bring joy to the recent graduate or birthday girl. Florist from www.lamouretfleurs.com Any flower is appropriate for these occasions. If you don't know the recipient's favorite flower, carnations are always a classy way to express love and admiration.
Once you know the type of bouquet you'd like, share your thoughts most accurately by choosing flowers based on what they generally mean. Below are some of the more popular flowers and their widely held meaning.
– Aster conveys patience, elegance, and daintiness.
– Bird of paradise symbolizes joyfulness.
– Calla lily signifies magnificence and beauty. White calla lilies symbolize beautiful innocence.
– Daffodils indicate chivalry and new beginnings.
– Daisies symbolize loyal love, innocence, and cheerfulness.
– Gardenia flowers convey sweetness and purity.
– Hyacinth signifies playfulness.
– Iris flowers indicate eloquence. Blue symbolizes hope, yellow symbolizes passion, and purple symbolizes wisdom.
– Lily symbolizes refined beauty. Lily of the valley symbolizes sweetness and purity of heart.
– Orchids indicate mature charm, exotic beauty, and refinement.
– Pansy means thoughtfulness and remembrance.
– Peony symbolizes compassion and happy life.
– Sweet pea signifies bliss.
– Zinnias are a reminder to never forget friends who are absent.
– Chrysanthemum sends the message of honesty.
– Rosemary symbolizes remembrance.
– Freesias convey sweetness.
– Honeysuckle is a reminder of the bonds of love.
– Black-eyed Susans stand for justice.
No matter what emotion you hope to express, flowers are an ideal way to convey your sympathies, excitement, gratitude, respect, or love. When someone receives a deliberately chosen arrangement of flowers accompanied by a thoughtful note, your feelings will have been expressed with clarity and consideration. If executed well, the language of flower can be more powerful than any sonnet or prose.
Becky
Newly middle-aged wife of 1, Mom of 3, Grandma of 2. A professional blogger who has lived in 3 places since losing her home to a house fire in October 2018 with her husband. Becky appreciates being self-employed which has allowed her to work from 'anywhere'. Life is better when you can laugh. As you can tell by her Facebook page where she keeps the humor memes going daily. Becky looks forward to the upcoming new year. It will be fun to see what 2020 holds.