Top 10 Must-See Destinations in Key West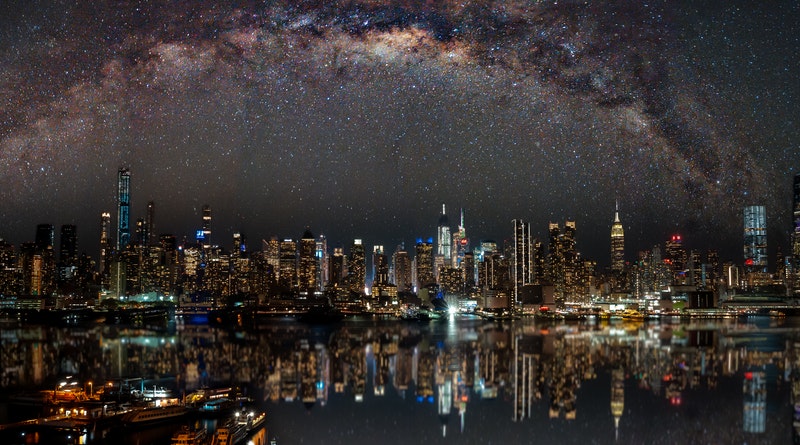 There are so many exciting things to see and do in Key West that it can feel nearly impossible to pack it all into a weekend trip or even a week-long vacation. But using this list of the best attractions and activities in Key West can help you manage the fear of missing out and let you relax while you're here and truly enjoy all the city has to offer.
Duval Street is a Key West institution. Walking along the tree-lined streets, it's hard not to marvel at the quaint clapboard buildings with gingerbread trim and whitewashed fences that look so charming. Marvel at the sheer diversity among small shops, galleries, boutiques, restaurants, and bars with the traditional Key West appearance. Daylight hours are family friendly and after dark, the bars and restaurants light up with vacationers enjoying food, drinks, and music. At the end of Duval Street, you'll find the Sunset Celebration at Mallory Square, where musicians, performers, and vendors join crowds on the boardwalk for a nightly party in advance of the sun going down.
On Elizabeth Street, be sure to make a stop at the key lime green and yellow corner building that's home to Kermit's Key West Key Lime Shoppe. It's the best place to go for freshly baked key lime pie. You can also treat yourself or find souvenirs for friends and family at home in their assortment of sauces, salsas, jellies, relishes, dressings, and chutneys. Kermit's has a full cafe menu and serves breakfast all day. Get your order to go or sit outside on their patio and watch the koi fish in the pond swim lazily in the sun.
Book a helicopter tour over Key West for a one-of-a-kind view that includes the most notable landmarks around the island. In the skilled hands of a trained pilot, it takes roughly 10 minutes to circle the small island of Key West. You'll learn about the geography and history of the city and enjoy a bird's eye view of water so clear, you can watch schools of fish on the move down below.
For a celebratory meal, book the Tapas Theater Kitchen table at the Tavern N Town, located in the Marriott Beachside Hotel. You'll get a behind-the-scenes view of the artistry behind the meal prep for dishes like tuna poke and shrimp fritters. Diners enjoy seafood, steakhouse and pasta dishes served by friendly and knowledgeable staff committed to excellent guest services.
Splurge on cigar shopping Rodriguez Cigar Factory. Rodgriguez is one of the oldest cigar establishments in Key West; the company was founded in Cuba nearly 100 years ago, and their expertise and affection for their craft is evident in everything they do. Using leaves from Honduras, Nicaragua, and Ecuador, Rodriguez Cigar Factory still handrolls cigars. Learn about the history of cigars in Key West and try your hand at rolling your own at Rodriguez's.
At Dry Tortugas National Park, watch a former Civil War-era fort come to life with historical reenactments and tours. Spend a day here for plenty of opportunities to explore nature through birdwatching, kayaking, and snorkeling. Because the national park is mostly underwater, many of the visitors come primarily for the snorkeling. The relatively shallow waters are ideal for novices while still offering exciting sites like coral reefs and shipwrecks to explore.
Book a charter fishing trip. Fishing is another staple activity in Key West. Key West is famous for different type of fishes like Tarpon, Permit, Bonefish, Lemon Shark, Mutton Snapper, Goliath Grouper, Crappie, Jack Crevalle, The Great Barracuda, Brim, Grouper, and Jack Crevalle etc. Most of the people think that crappie and brim fishes are same because they are from sunfish family but they aren't. Difference between crappie and brim is that brim has a blue/black dot by the gill and crappie don't. And the another difference is brim is more round in shape and crappie isn't. No matter your experience level, you're welcome on one of the many fishing charter boats that go out for half- and full-day tours. Skilled captains and crew know the water and provide not only all the gear you need but helpful advice, too, when you need it. Depending on the time of year, the catch varies, and you can choose among wreck, reef, and deep water fishing.
Stop at Eaton Street Seafood Market and Restaurant for the best lunch and dinner seafood dishes. Every day, freshly caught fish and shellfish is transformed into lobster roll, crab cakes, fried baskets, and more. Dine on-site at shaded tables or take your order to go. Eaton Street even offers home delivery for when you want to recreate those great Key West vacation dishes at home.
Release the stress of traveling with skilled nail treatments and Swedish, deep tissue or therapeutic massage at Nailtini Day Spa. Your spa manis and pedis come with complimentary martinis, a glass of wine or a soft drink. Conveniently located on Duval Street, Nailtini's services include waxing, facials, and eyelash extensions.
Venture out on your own with a self-guided tour of Key West by bicycle, kayak, paddleboard or even a Jeep rental. Take on the island at your own pace. Some hotels offer bike rentals to guests; or you can go with a dedicated tour company. Some adventure tour companies provide pre-planned itineraries while others will help you with a custom itinerary and the transportation of your choice.
By planning your Key West itinerary in advance, you can feel confident in navigating all of the most popular attractions as well as some that are off the beaten path so you don't miss a thing. From historic landmarks to cultural sites, outstanding cuisine, and signature dishes, Key West has something for everyone to enjoy.