4 Tips when Designating a Creative Space in Your Condo
Every artist dreams of having the perfect art studio that reflects their creative process, art style, and personality. With most artists uploading double-tap-worthy pictures of their art studios on their social media, you get inspired to organize and decorate your own creative space.
But what if you live in a smaller space such as a condominium? Is it still possible to build that dream art studio in such a space-limited home? These are some of the questions you need to consider when mapping out how you will design and reorganize your condo unit to make room for your creative workspace.
With that being said, here are tips on how you can build the perfect art studio and reorganize your condominium unit for that ideal living and creative space in one.
Maximize Wall Space and Storage
While condos generally lack floor space, this gives you the opportunity to be creative in maximizing your wall for more storage and shelving. Mount brackets to hold shelf panels where you can place your paint brushes, pencils, and other art supplies, as well as other items such as books and home decor. Mount a folding desk on your wall, so that you can put it away after working on your masterpiece. You can install these wall storage spaces and folding tables for your creative work area as soon as you get your condo unit.
Repurpose Your Living or Dining Room
Consider using your living or dining area as your art studio if you live alone or rarely have big crowds to entertain. Use a foldable table while you work on your couch, or set up a desk easel on your dining table to work on your piece. If you want to easily access your art supplies without repeatedly standing up to get them, have a utility cart to hold them all. These wheel-in carts are easy to store and durable. Use an A-frame easel when painting on bigger surfaces. Not only will this provide the perfect angle for you to paint, but A-frame easels are easy to assemble, easy to fold, and don't take much space when stored away.
Using your living area as your art studio is perfect if you live in a condo unit that combines the living and dining area in one, such as Grass Residences in North EDSA, Quezon City.
See Also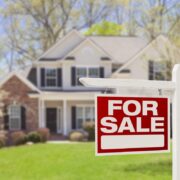 Utilize Your Balcony
Sometimes, artists need a little bit of the outdoors to get their creative juices flowing. But because of the ongoing COVID-19 pandemic, the city where you live might offer limited spaces where you can unwind with your paints and art ideas. With this, take your easel, foldable table, and wheel-in art supplies cart to your balcony and start creating. If you live in a high-rise condominium in busy cities like Makati, the view of the amenities below might provide a refreshing perspective for you in case you need to rework the rusty creative gears.
Convert Extra Bedrooms
Converting any extra bedrooms in your condo unit will give you a bigger art studio. For example, if you live in a two-bedroom or combined unit, the other bedroom closer to the balcony area is a suitable creative space. You will have more space for all your art supplies and work-in-progress pieces. Other than having a room for you to safely store and organize your things, you also have a designated space to encourage your creativity, reconnect with yourself, enjoy the scenic cityscape, and shut off the hectic and chaotic world.
Designating a space for you to tap into your creativity doesn't require the most spacious rooms and most expensive renovations. By maximizing your wall space, balcony, and rooms in your condo, you can build the perfect art studio of your dreams.