Top 5 Gift Ideas for Your Wife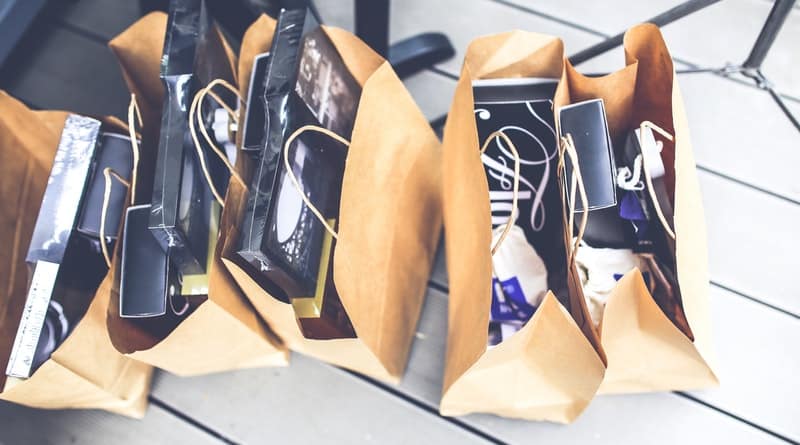 Becky
Newly middle-aged wife of 1, Mom of 3, Grandma of…
Love is the basic tool to keep any relation alive. You should always keep showing affection to your loved ones. There are many ways to show your love but as the famous proverb "action speaks louder than words," sometimes words are not enough, and some practical steps should be taken. One of the best ways to show your fondness is by gifting something special.
While talking about buying a gift, it is usually considered to be too expensive. But the reality is the complete opposite. Money does not increase the specialty of a gift but what makes it precious is the consideration you put in it while selecting. The most important thing to keep in mind is the liking and disliking of the person you are buying it for. If the person is close to you like in this case, try to remember the last thing they wished to buy or more often used in their life. It can be little ones like a lipstick of their favorite brand, a pin they liked but never bought it. It simply can be anything which shows that you pay attention to her.
If the occasion is here and you still haven't got the gift yet, you might be getting in trouble. So, here are some ideas for Expensive Gifts for Women to help you in last minute.
Chocolates and flowers
When it comes to the love for chocolates, people from all around the world come together at one point. There are no women who are going to reject such a sweet gift. But this kind of gifts works on more casual occasions. Same goes for a flower bouquet. Gifting your wife flower is the sweetest thing ever and the best way to win over her heart.
Makeup
There are quite a few women left on earth who does not apply makeup on. Even the one who claims to be the most straightforward apply a little cream on with a touch of lipstick. Gifting your wife make up products from her favorite brand is the finest way to go. It is also suitable because makeup is going to be used almost on a daily basis and will be used for a more extended period as compared to a decoration piece which does not have any practical use. Search for brief details on makeup products; your wife is a makeup geek she will probably love a set of matte lip-glosses, a stardust highlighter, and fake lashes. Looking deeper into the fashion statements made by her will help you a lot in selecting the products.
Perfume
Perfumes are one of the most gifted products around the world. They are quite handy to buy, and there are almost no wrong choices, no matter what scent you are going to select, at the end of the day it is going to be a scent, so it is a win, win situation. Also, who doesn't like a lovely smelling wife?
Jewelry
Jewelry is one of the most expensive gifts for women. A piece of jewelry adds up to the beauty of women as much as a beauty product will do. A small necklace or a ring always say about your love for her. Jewelry is a much more expensive gift if you are looking for diamond and gold and is usually given on many formal occasions like birthdays and wedding anniversaries. If you do not have that much money in your bank, you can always go for artificial jewelry.
Clothing items
Gift from the clothing line has a wide range. It can range from an expensive formal dress to a simple bathing dress. The selection of gift majorly depends on the occasion and the requirement of your wife. If you plan to have an extravagant dinner best option is to go for a beautiful dress, if you there are no specific occasion and you just want to make her happy, even a bathing towel will do.
Becky
Newly middle-aged wife of 1, Mom of 3, Grandma of 2. A professional blogger who has lived in 3 places since losing her home to a house fire in October 2018 with her husband. Becky appreciates being self-employed which has allowed her to work from 'anywhere'. Life is better when you can laugh. As you can tell by her Facebook page where she keeps the humor memes going daily. Becky looks forward to the upcoming new year. It will be fun to see what 2020 holds.