With TRAVELEYEZ You Won't Have to Dig for Your Important Items

Traveleyez is a great creation.  How many times have you dug down into your bag or purse looking for that important item?  For a while, I have used lunch baggies to keep the cords to my phone and other electronics together in my purse.  But even with that idea, I had to sometimes dig down to find them.  With TravelEyez I no longer have to dig.
Recently my granddaughter Emma came to stay and I let her borrow one of my electronics to take with her Auntie.  I didn't want the charger and cord to end up in the bottom of her bag so I unzipped the TravelEyez and hooked it on the strap of her overnight bag.  It worked perfectly!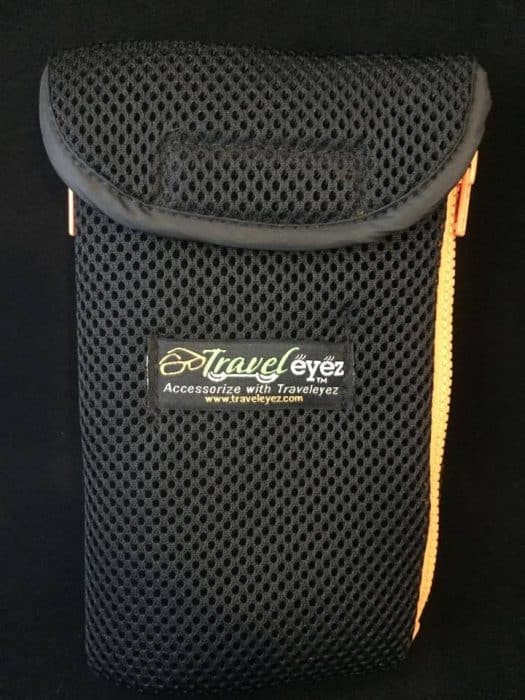 This is the one I gave to Emma.  I figured not only did it take the cord and charger that day but she would be able to use it on her back pack strap for school.  If you look on the right side of the image the orange is the zipper.  You unzip it and then put it on the strap then zip it back up.  Emma loves the color orange so this one is perfect for her.
How to Use TravelEyez
Sometimes the best ideas are the simplest solutions! They came up with the idea of TravelEyez after losing their glasses in the bottom of a suitcase one too many times. TravelEyez is a unique fashion accessory and the answer to every traveler's quandary: how to keep reading and sunglasses, and other small items, safe and handy. This is definitely the answer.  I just really love the whole idea of this.
From the Creator and Founder CEO, Yvonne Graber:
"Each TravelEyez case can hold a pair of glasses or car keys, money, credit cards, jewelry or smart phone. You can zip cases together to connect as many as you need and attach them to your purse or bag handle to keep your personal items organized and close at hand for easy access. No more juggling your glasses and other small items – store them hands-free and right at your fingertips with TravelEyez."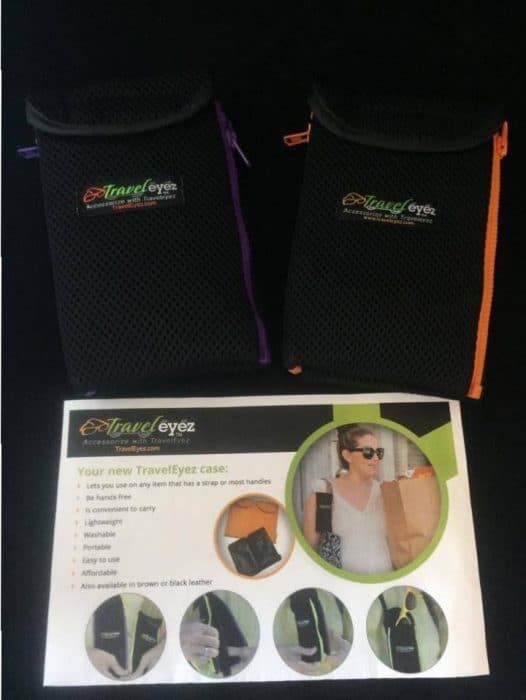 Follow TravelEyez on their Social Media:
Facebook | Instagram | LinkedIn | Website