Be Prepared to Visit Turkey by Securing Your Visa Painlessly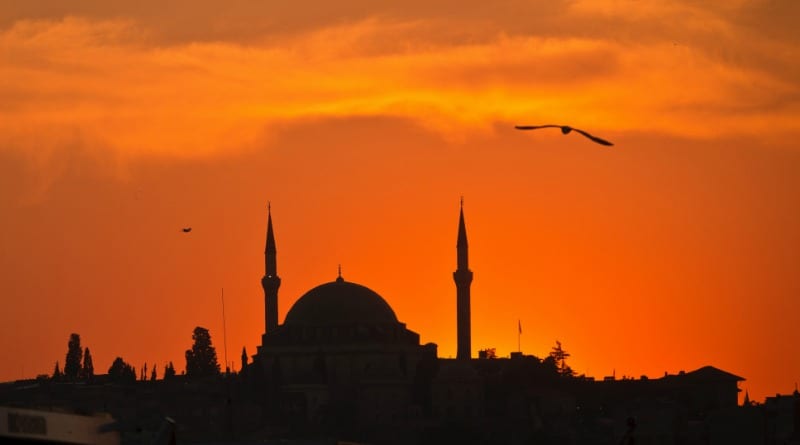 Becky
Newly middle-aged wife of 1, Mom of 3, Grandma of…
Turkey is a fascinating and quite unique country. Let's start with its geography – it is situated in both Asia and Europe and is bordered by both the Black and Mediterranean Seas. It is mountainous with the lower lands basically along the coasts. The city of Istanbul is one of the top tourist destinations. There are thousands of hotels available for those on vacation and those on business. Visitors come from all over the world to see many major attractions.
Begin to make your travel plans well in advance. – Make sure that your passport is up to date and make time to apply for your visa for Turkey. When dates are set, and you've got your reservations made, you'll want to have an itinerary for your trip. There is so much to see and do, having some plans will help you to be able to see a variety of sites/attractions.
Getting to Turkey- Although you can get to Turkey by car or train, the easiest way when traveling some distance, is by air, flying into Ataturk International Airport. Once in the country, public bus transportation is widespread. You will find everything from 5-star hotels, to apartments or older traditional homes to rent.   Just check to be sure that you have an internet connection wherever you plan to stay, should you need to make changes in your travel arrangements. Looks for accommodations with good security measures. Most reputable hotels have security cameras and uniformed guards. Many are equipped with metal detectors.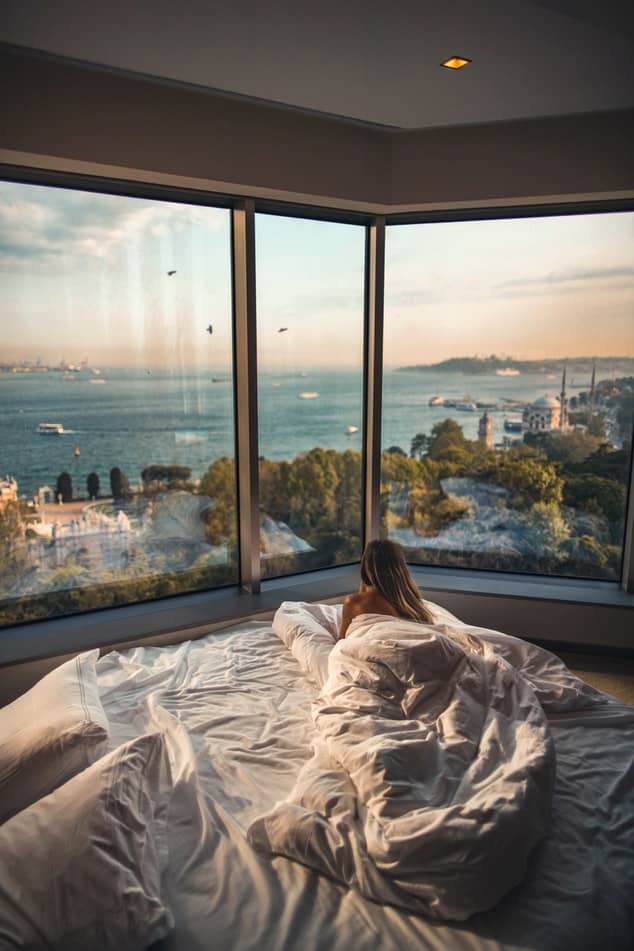 Packing for your Trip – Bring comfortable but MODEST clothing. Summers are hot and dry – winters are cold and wet. For the most part, the dress can be similar to that in other areas of the world, but if you plan to visit any Mosques, or if you will be in more conservative areas of the country (Eastern), plan to always have shoulders covered and clothing that goes below the knees. Women will be expected to wear some type of head covering. Always remove our shoes before entering a Mosque, and be quiet and respectful at all times. It is always wise to make yourself familiar with the cultural differences of the countries, and obey all local laws and regulations.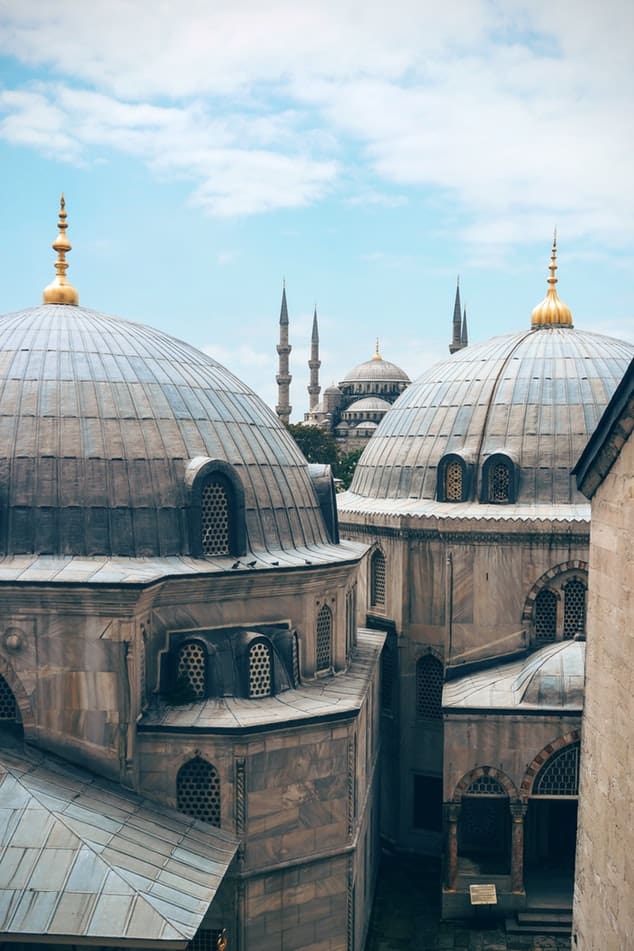 Sightseeing / Where to go – Turkey is steeped in history. Consider getting a museum pass because you're sure to want to visit more than one.
Shopping Turkish Bazaars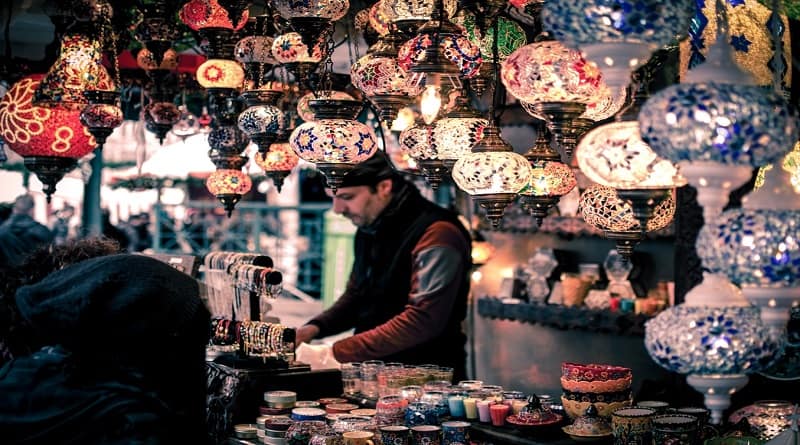 The sites, sounds, and smells of a Turkish bazaar are a delight for the senses. From Jewelry to lamps….rugs and textiles of all kinds…and fragrant, colorful, exotic foods and spices. There are many, scattered throughout the city of Istanbul.
Arasta 79 – Less frantic and fast-paced as some of the other bazaars, but it can still be considered a one-stop place to go for all your needs. Shop for a while, then enjoy a bite to eat and a cup of tea at one of the many cafes that are scattered about.
The Grand Bazaar – Dating back to 1453, this is one of the oldest markets on the earth. Shoppers will find over 4 thousand shops woven through 61 streets. The offerings are almost endless. One can find touristy souvenirs, art pieces, silks, and textiles galore. Make sure to bring an empty suitcase, to bring home all your treasures. This is where you can find currency exchange shops with the best rates in town. Go early in the morning for the fewest crowds.
See Also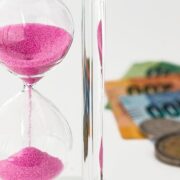 The Egyptian Spice Bazaar – For tourists and locals alike. The array of spices is almost intoxicating in its fragrance and beauty, Bright yellow saffron, deep rich red chilies, cumin, and paprika. Fresh produce, meats, nuts, oils, teas, and be sure to enjoy some sweet treats. Besides edibles, shoes, mosaics, and a plethora of rugs and clothing items can be found.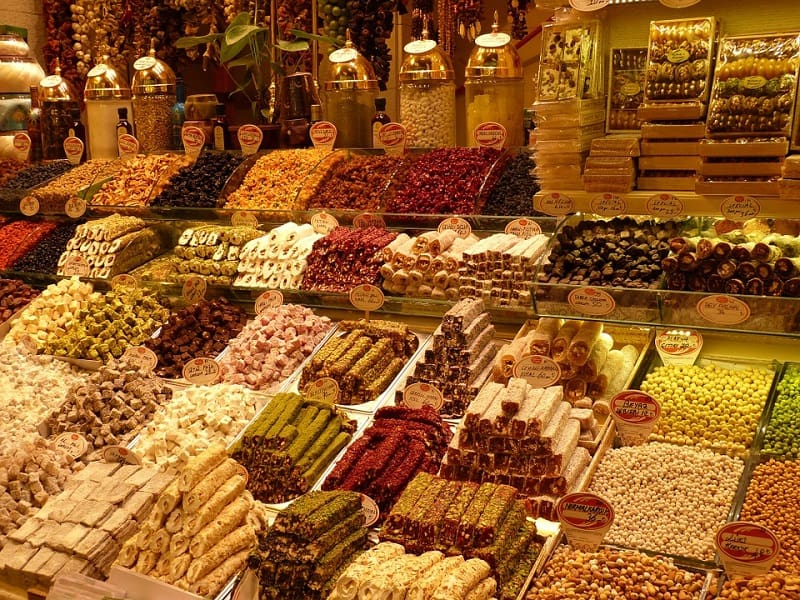 Historical Sites – Check out Travel Triangles article, Travel Back In Time With Turkey's Top 10 Historical Places That Still Have Tales To Tell. This is a great resource!
Beach Locations – If sand and surf are at the top of your to-do list, then, head to Patara. White sand, few crowds, and ancient ruins just inland. Rent an umbrella and some lounge chairs and let the kiddos paddle in the shallow waters. Watch for sea turtles laying eggs, or maybe gook a horse tour for a ride along the shore.
So, what are you waiting for? Your Turkey visa applications can be made online, and it only takes about 5 minutes, and then you can begin planning a trip of a lifetime!
Becky
Newly middle-aged wife of 1, Mom of 3, Grandma of 2. A professional blogger who has lived in 3 places since losing her home to a house fire in October 2018 with her husband. Becky appreciates being self-employed which has allowed her to work from 'anywhere'. Life is better when you can laugh. As you can tell by her Facebook page where she keeps the humor memes going daily. Becky looks forward to the upcoming new year. It will be fun to see what 2020 holds.