Ways To Increase Home Value With Smart Renovation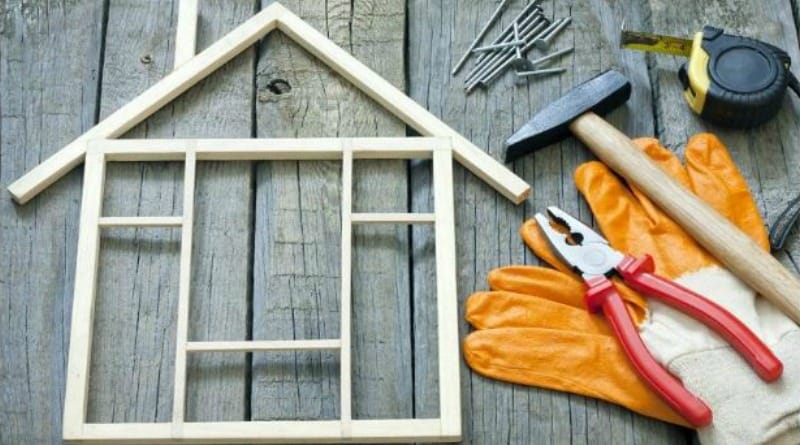 Becky
Newly middle-aged wife of 1, Mom of 3, Grandma of…
Home renovations are not simply about picking the next best paint color or adding a few more accessories to your home. Smart Renovations are so much more; they add not only aesthetic value, functionality, but also increase to your home value.
So why is it so important to go for smart home renovations?
Opting for the next trendy home renovation can boost your home's ego as well as your own; however, smart home renovations are much more than just the newest trend. These renovations add value to your home which will last way beyond the dying out of the newest trends in home renovations. In case you ever plan on reselling your home, these simple but functional home renovations can increase your home resale value significantly.
Ways you can increase your home value with Smart Renovation
Renovating your garage door might seem like one of the least exciting home renovations you can opt for; however, this is a smart renovation and can greatly benefit you in the long run. Instead of just opting for any garage door, invest some money and opt for a more durable, upscale garage door. You can opt for wood, aluminum, steel and such materials which are highly durable, strong and sturdy in the long run. You can also get advice on some smart tools and accessories, such as having a garage door with insulation, or energy saving glazing. While wood might seem like the most aesthetically appealing choice here, there are quite a few downsides of this material. However, you can always opt for wood composite or fiberglass, giving you the same aesthetic appeal without the disadvantages of wood.
If you are planning on reselling your home, you must be aware that a dark, dingy home will not sell as well as a lit up, bright and cheerful home. It can be a good idea to invest in good lights like a skylight. Of course, it is advisable to opt for energy saving lights instead of bright, high energy consuming lights. You can also look into the addition of windows into your home. This way, you can enjoy natural light in your home without having to spend on electricity.
When it comes to first impressions of a home, people most definitely happen to judge the book by its cover. No matter how much time, energy and investments you have put into renovating your home, if your curb looks drab, dirty, littered or messy, no one will want to shoot a second look into your home.
When opting for smart renovations, redesigning your curb is something you can really look into. You can start off with a basic cleaning; remove any spots, grease marks and ugly splotches that might have developed over time. Trim your bushes and trees, and remove anything which is dead or dying, replacing your shrubbery with new, vibrant plants and flowers.
You can get a ton of ideas from magazines and websites on how you can use smart renovation tools to renovate your bathroom and add more appeal. Some of the small, simple but significant changes you can make can be to remove all harsh lighting and replace them with energy saving, softer LED lighting. You can also opt for smart fixtures which take up less space in your bathroom. Make sure that your bathroom is well ventilated as well because no matter how pretty it looks, having proper ventilation is by far the most important renovation you can add to your bathroom.
If you are looking to make a major renovation like replacing your entire flooring, installation of radiant heating is definitely an option you must explore. Radiant heating would be a cost-effective heating system, adding not only immense comfort but also a great value to your home. Whether you are looking to resell your home or not, adding radiant heating can be one of the best smart renovations you can make for your home.
The heart of the home; kitchen
For many homeowners, the kitchen is the heart of the home. It is quite obvious that when one is looking to renovate their homes, the kitchen is one of the first places to start. One of the most important smart renovations you can make to your kitchen is to replace your cabinets and drawers with modern, smart options. These can include adding glass panels, having sliding doors to save space, or by installing ada kitchen sink and even opting for slide-out panels for the sink, storage and cutting board.
For homeowners considering smart home renovations to increase the value of their homes, the most important thing you can do is to move away from superficial renovations and opt for smart renovations instead. Contact the best home builders and get smart renovations for your own home.
Becky
Newly middle-aged wife of 1, Mom of 3, Grandma of 2. A professional blogger who has lived in 3 places since losing her home to a house fire in October 2018 with her husband. Becky appreciates being self-employed which has allowed her to work from 'anywhere'. Life is better when you can laugh. As you can tell by her Facebook page where she keeps the humor memes going daily. Becky looks forward to the upcoming new year. It will be fun to see what 2020 holds.