Ways To Cure Eye Wrinkles In No Time!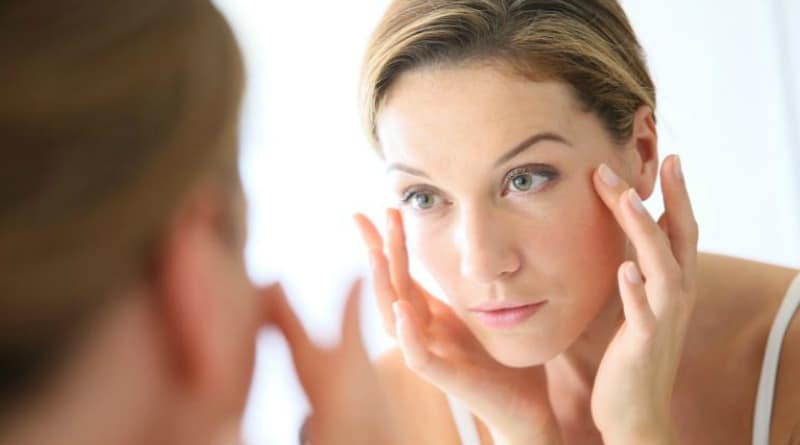 Becky
Newly middle-aged wife of 1, Mom of 3, Grandma of…
Everybody's got a reason to want to age much later. See, of course, if Uma Thurman, Halle Berry, Demi Moore, and Nicole Kidman can do it, there's no valid excuse why everybody else cannot follow suit. When you're starting to see lines circling the corners of your eyes when you've barely turned 30, you must sound off your beauty emergency alarm. A well-formulated eye cream for dark circles may be able to help remedy your situation but, do not expect it to provide all the solutions to every aging eye skin you may be faced with.
So Old, So Good
How well or how badly you age undoubtedly impacts your self-esteem. You know that your anti-aging creams must be working if you're 40 and still retain a smooth, uncreased skin. Yet, when you really think hard about it, there must be more than just a wrinkle cream and an eye cream for dark circles working to keep your skin vibrant and youthful looking. Choose the wrinkle cream as suggested by your skin specialist.
So, what does it take to keep your eye skin wrinkle-free? It all starts by getting to know the top causes of wrinkles around these parts, listed below:
Repeated and exaggerated facial expressions

Sideways sleeping position and sleeping on your back

Sun damage

Stress and sleeplessness

Eye damage and squinting

Old age and heredity

Poor skin care habits and harsh products

Chronic dryness and dehydration

Smoking

Excessive alcohol consumption
Limit your risk factors and you also limit your risks for developing eye wrinkles and other visible signs of skin aging. That is why, this only goes to show that even the best anti-aging eye cream will never be enough to beat the onslaught of aging caused by these multiple factors. Since multiple risk factors call for multiple solutions, here's a strategy that you can start following now to promote a more youthful pair of shiny eyes:
Exfoliate.

All anti-aging routines should begin with exfoliation. The best eye cream for wrinkles and crow's feet can penetrate your skin better when it is rid of impurities as well as debris formed from damaged and flaked skin stuck on the surface of your skin. Exfoliating at least once and up to three times weekly can significantly improve your skin's health and appearance. This process stimulates more rapid collagen production, thereby supporting faster regeneration of a new layer and, in effect, faster skin cell turnover as well. Eye creams for dark circles are able to better deliver skin lightening mechanisms when skin is regularly exfoliated.
Get on an anti-aging routine.

Eye wrinkles are the first signs of skin aging. When you start to notice fine lines around your thin, delicate and damage-prone eye area, it's a sign that you should definitely get on an anti-aging routine. Ideally, in a perfect world, you should start on this routine a short while before you begin seeing visible signs of skin aging around your eyes. How to get rid of dark circles and other signs of eye skin aging by using a proper skincare regimen? Read on to find out.
Add an eye cream to your routine.

Don't get stuck with that age-old debate about whether or not you need a separate eye cream and moisturizer. When you're 30 and older, an eye cream becomes a requirement. Take note that there is a formula suitable for the late 20s to late 30s, and there is a best anti-aging eye cream for 40s. Keep in mind that the effectiveness of an eye product is only as good as how well it complements your skin, your age, and your specific skin issues.

Some of the most helpful ingredients to have in your eye cream are peptides, amino acids that help improve cell-to-cell coordination, speeds up collagen production and promotes faster skin regeneration and turnover. Another ingredient that is good to have is a hyaluronic acid which keeps your skin well-hydrated for hours, as well as squalene which assists your skin in holding in moisture. Vitamin K, a skin lightener, is another ingredient which well-formulated eye creams for dark circles share.
Put sun care strategy at the center of your routine.

Make protection the central focus of your anti-aging routine. By the time you reach 40, you may need a brightening eye cream or a dark circle under eyes treatment which some eye creams may be formulated to deliver although, it may be wise to get these as separate products if you are facing particularly challenging dark under eyes or dark circles issues.
Add antioxidants.

The best eye cream for dark circles will be formulated with antioxidants that protect the skin from further damage and aging. In older skin types, 40 years and over, however, cellular aging happens quickly. Antioxidants help protect your skin and also revitalizes its energy content.
Consult with your skin care specialist.

Get better informed about a wide range of non-invasive and minimally invasive procedures that can radically change your skin's health and appearance. When you don't have plans of going under the knife, learn how lasers, ultrasound, cryotherapy, radio waves, and other skin rejuvenation technologies can help enhance the youthfulness of your skin inside and out.
Conclusion
When you need to clear your eye area of wrinkles, there is no one-shot approach that cures all visible signs of skin aging. In this case, you need a proper and more comprehensive strategy to beat aging skin. You can only get so much help from anti-aging products. To achieve radiant and younger-looking skin, you need to do half the job or replenishing your skin with all the nutrients and moisture it needs to repair damages on your skin and to protect it from future signs of aging.
Becky
Newly middle-aged wife of 1, Mom of 3, Grandma of 2. A professional blogger who has lived in 3 places since losing her home to a house fire in October 2018 with her husband. Becky appreciates being self-employed which has allowed her to work from 'anywhere'. Life is better when you can laugh. As you can tell by her Facebook page where she keeps the humor memes going daily. Becky looks forward to the upcoming new year. It will be fun to see what 2020 holds.