How to Properly Recycle Used Smartphones, Computers and Electronic Devices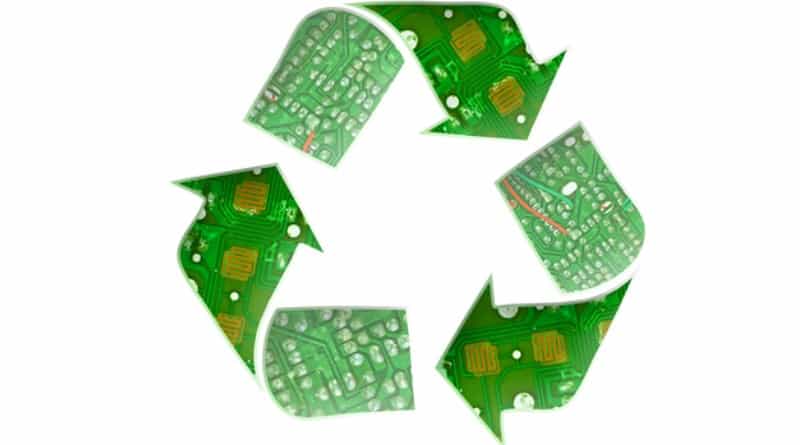 Becky
Newly middle-aged wife of 1, Mom of 3, Grandma of…
Old electronics devices have become a major contributor to global waste. Global waste from electronic items, known as "e-waste," reached a record 45 million tons in 2016, an eight percent increase from 2014, according to the United Nations. Rising incomes and falling prices for items such as refrigerators and solar panels helped account for the increase. At current rates, by 2021, global e-waste will reach 52.2 million tons.
One reason why e-waste is accumulating is that most people don't recycle electronic items such as smartphones properly. Only 20 percent of e-waste was recycled in 2016, despite legislation promoting recycling. Part of the problem is that many people don't know how to recycle electronic items and don't know how easy it is.
Erase Personal Data from Your Devices
For certain electronic devices such as computers and smartphones, a preliminary step before recycling is deleting your personal information. Failing to properly wipe your data can leave you vulnerable to identity thieves.
When deleting data from smartphones, the first step is to remove any SIM or SD cards, which contain contact information. Likewise, remove external drives and USB ports from computers, discs from gaming consoles, and memory cards from digital cameras and media players. For computers, you can remove and destroy your entire hard drive if your wish, although then you won't be able to resell your computer.
Next, back up any data you want to save. You can then delete your data. For smartphones and gaming consoles, the easiest way to do this is to do a factory reset. For computers, simply deleting your data can allow it to be recovered, so the best option is to do a secure wipe, which overwrites your deleted data multiple times to make it much more difficult to retrieve. For extra protection, subscribing to an identity theft protection service can alert you in the event someone does manage to recover your data.
Look for Recycling Programs
After deleting your data, you're ready to recycle. Organizations such as Call2Recycle provide locations around the country where you can drop off used batteries and smartphones. Many communities also have electronics collection days, which you can find listed by state at E-cycling Central.
Many electronics retailers and manufacturers also sponsor recycling programs. For instance, Best Buy offers online and in-store recycling options as well as hosting recycling events, while Samsung offers mail-in recycling options.
Sell or Donate What You Don't Recycle
For items you don't or can't recycle, another option is selling them. You can sell for a profit or donate to a charitable cause. For instance, eBay for Charity allows you to sell your old electronics and donate part or all of your profits to charity. Also, BingBongTec allows you to sell broken iPhones besides other types of smartphones and tablets.
Another option is simply donating your devices to charity. For example, AmericanCellPhone.org will collect your used smartphone and resell it or recycle it, with proceeds going to charity. Goodwill sponsors Dell Reconnect, which accepts donated computers and computer accessories such as monitors, printers, and keyboards.
Recycling is easier than most people think. After you delete any personal data from your devices, there are plenty of places around the country where you can recycle, sell or donate your used electronics. Clear up your old e-clutter and start recycling today.
Becky
Newly middle-aged wife of 1, Mom of 3, Grandma of 2. A professional blogger who has lived in 3 places since losing her home to a house fire in October 2018 with her husband. Becky appreciates being self-employed which has allowed her to work from 'anywhere'. Life is better when you can laugh. As you can tell by her Facebook page where she keeps the humor memes going daily. Becky looks forward to the upcoming new year. It will be fun to see what 2020 holds.